Shiba Inu is trading on the back foot after it reached its all-time high of $0.00008616 in October 2021. It's been nearly 18 months since SHIB rallied in price and dipped consequently for many months in a row. The dog-themed token is down 88.50% from its ATH and is unable to claw back to its previous glory. The development is testing the patience of investors as their portfolio is in the red for nearly a year.
Also Read: Pepe Coin: Man Makes $8 Million in 3 Weeks With a $251 Investment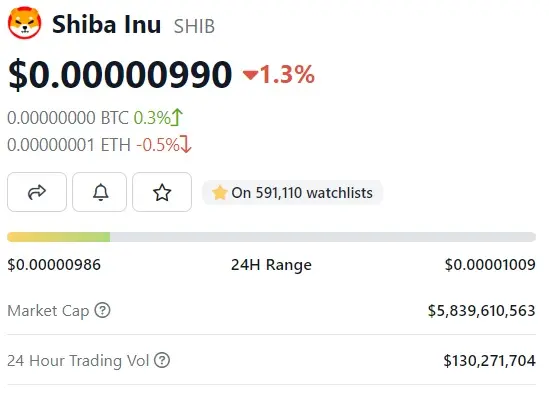 SHIB deleted six 'zeroes' in 10 months in 2021, but it's zero' deleting spree came to a halt in October. The token added an extra 'zero' thrice in 18 months but quickly recovered in a month. Shiba Inu started May 2023 on the back foot as its trading volume dipped drastically compared to 2022.
Shiba Inu: Here's How Many 'Zeroes' SHIB Deleted From May 2022 to 2023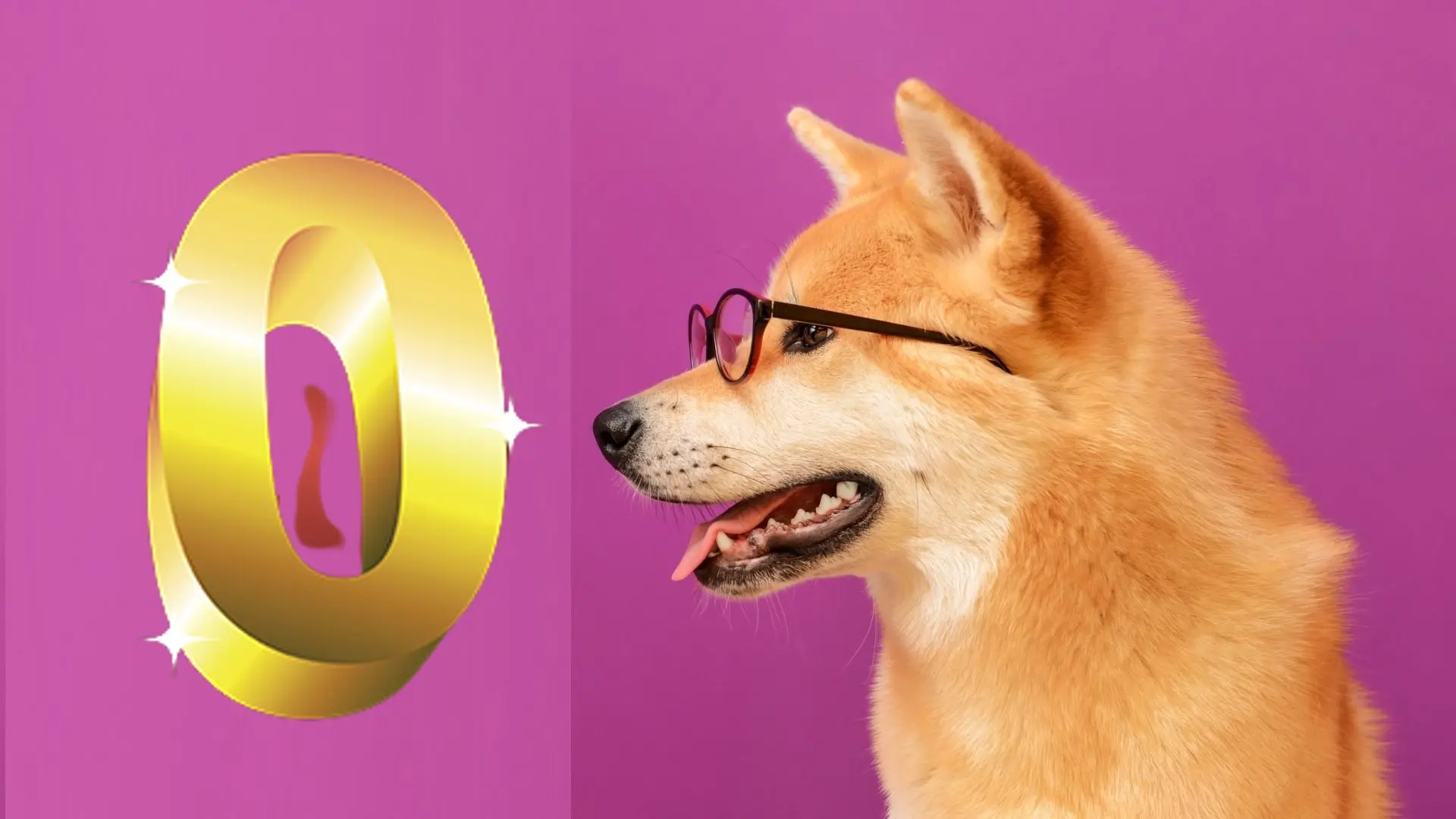 Shiba Inu was trading at $0.00002092 in May 2022 with four 'zeroes' in the indices. However, a year later in May 2023, SHIB is trading with five 'zeroes'. Shiba Inu is currently priced at $0.00000990 after adding an extra 'zero' on Monday. Therefore, SHIB has added a 'zero' from May 2022 to 2023 than deleting it.
Also Read: Early Bitcoin Investor Says He Would Sell ADA For Shiba Inu, Dogecoin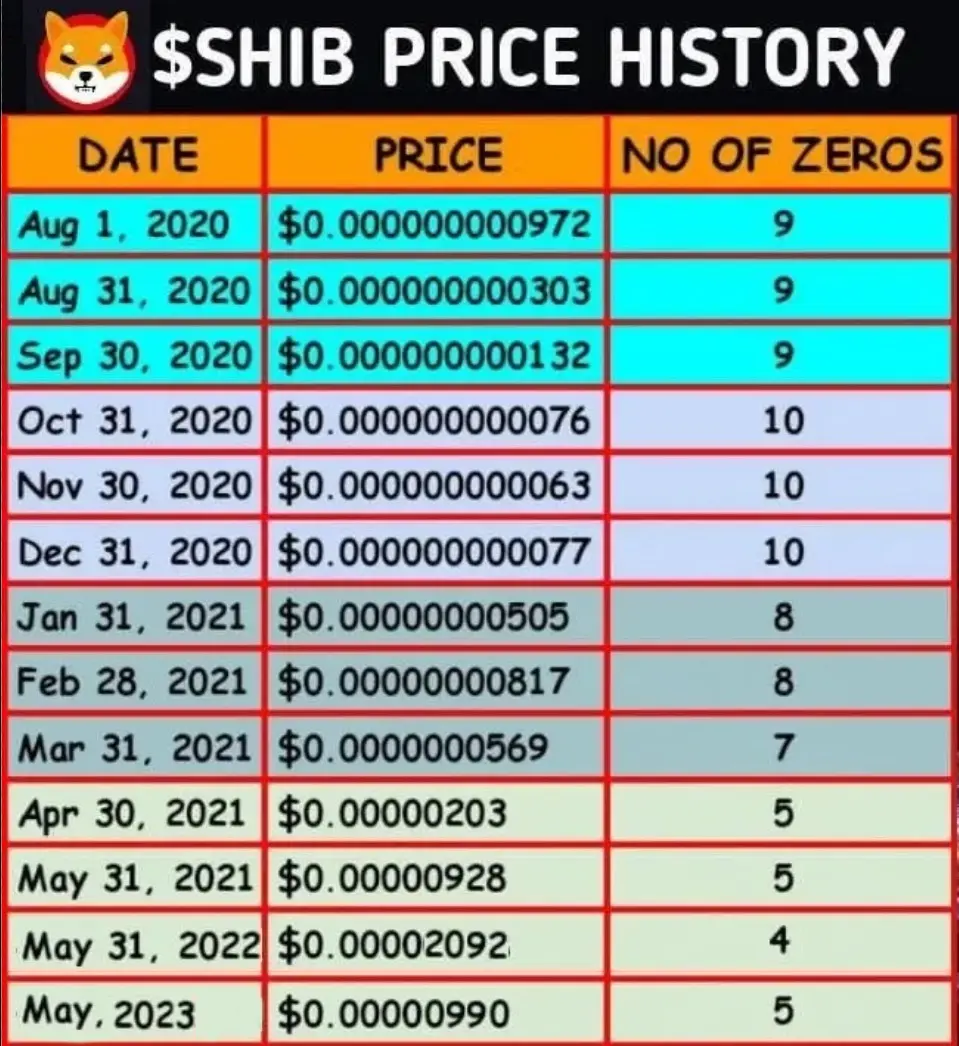 The development has caused resentment among investors as the token is unable to shed off the baggage of 'zeroes'. Its trading volume decline in the last two weeks is what made its price dip this month. The token is unable to attract bullish sentiments as not many developments are taking place in its ecosystem.
While the Shibarium beta testnet is launched, investors are waiting for the release of the mainnet. In addition, 'burns' have taken a backseat as third-party firms are burning less than 1.5 million tokens every day.
Also Read: Shiba Inu: AI Predicts When SHIB Could Delete Its Next 'Zero'
At press time, Shiba Inu was trading at $0.00000990 and the token is down 1.3% in the 24-hours day trade. SHIB is also down 88.50% from its all-time high of $0.00008616, which it reached in October 2021.