Shiba Inu's value has faced challenges recently, but the growing adoption of the Shibarium network and improved market sentiment might propel the meme coin's price. SHIB's remarkable price surge of 1000% back in October 2021 had given hope to SHIB holders. This was when the asset reached its all-time high of $0.00008616. It has now been 23 months since that milestone, and SHIB has encountered ongoing difficulties in reattaining that position. However, the bets on the asset continue to grow.
This article will explore the potential earnings from a $1,000 investment today, should Shiba Inu achieve its previous all-time high. It should be noted that SHIB is currently trading at $0.000007343, with a daily drop of 0.34%. The asset's market cap is currently $4.33 billion.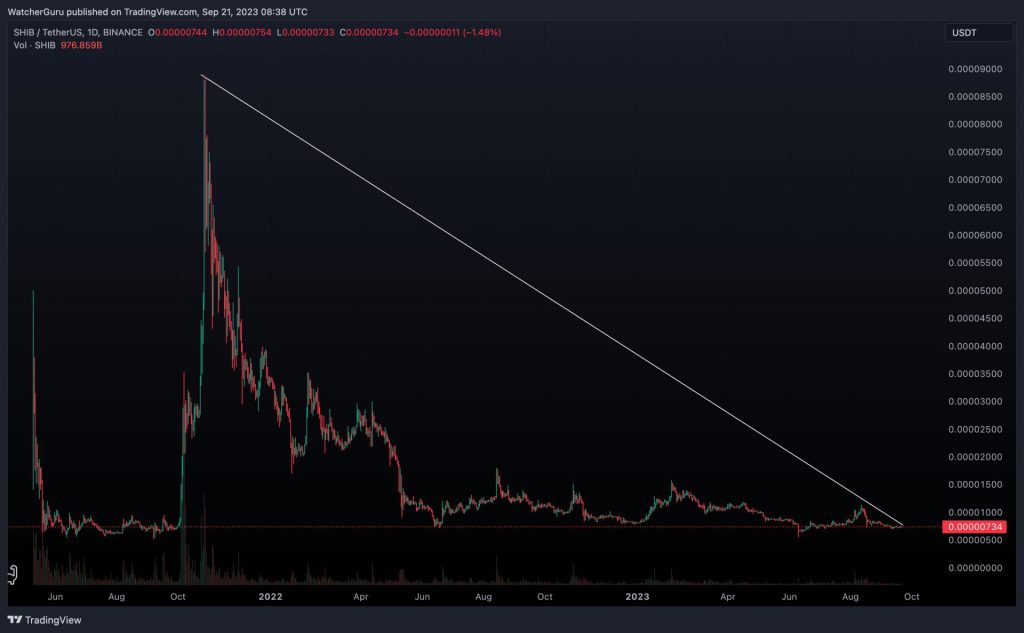 Also Read: Shiba Inu: $3,400 Investment Turned To $1.55 Billion in 1 Year
From $0.00000734 To $0.00008616: How much can a $1000 investment in Shiba Inu rake in?
To attain this milestone, the initial requirement is to shed one decimal place. Presently, the asset aims to trim its fifth decimal digit. Nevertheless, accomplishing this task is challenging due to the rather subdued state of its ecosystem. Even with the introduction of Shibarium, there was minimal impact on the asset's performance. Given its current price, SHIB would need to surge by 1071% to reach its all-time high.
Investing $1,000 at the current price of $0.00000734 per SHIB could result in investors acquiring 136 million tokens. Should Shiba Inu surpass its all-time high in the future, the $1,000 investment made today could potentially grow to $11,747. While this isn't a life-changing amount, it should be noted that SHIB is no longer in its 'Halycon Days.'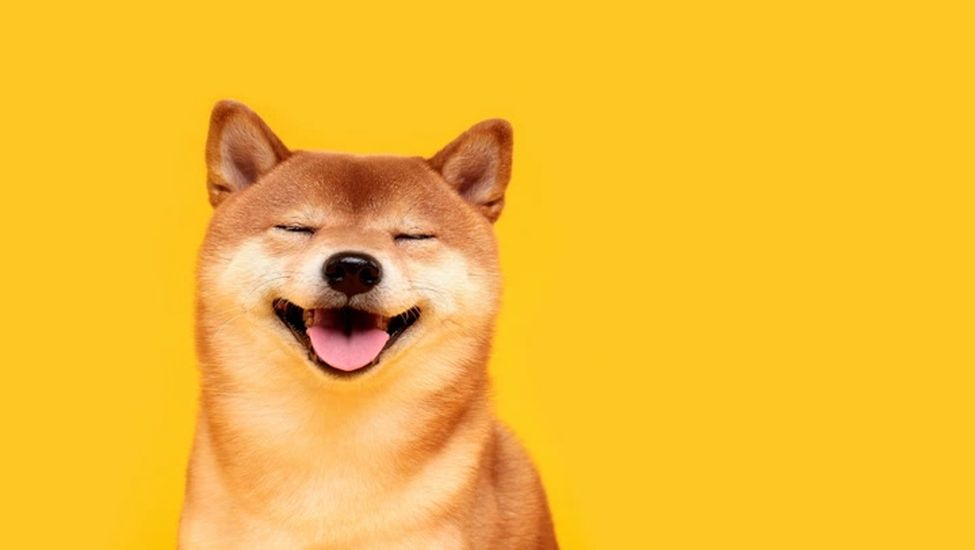 Whether Shiba Inu can reach its previous peak hinges on a range of factors, such as the broader performance of the cryptocurrency market, investor enthusiasm, and the achievements of SHIB-related initiatives or projects. Therefore, it is crucial to undertake comprehensive research and assess the inherent risks of cryptocurrency investments.
Also Read: Shiba Inu: AI Says 'Exciting Ups' Lie Ahead for SHIB