Shiba Inu was launched back in 2020 and has come a long way since inception. Within a short span of time, the project managed to create a loyal "army" of its own. The SHIB Army is quite vocal on social platforms like X [formerly Twitter], and Reddit. In fact, community members keep having regular discussions and constructive debates about every major and minor development. The asset's price has also seen a steep incline over the years. From starting with almost two handfuls of "zeros" to knocking more than half of them out, SHIB has grown by leaps and bounds.
When asked about the future, the My AI chatbot affirmed that exciting things lie ahead for Shiba Inu. Specifically, it pointed out that SHIB has managed to garner a lot of attention lately, and as a result, lucrative opportunities could be in the cards for the asset.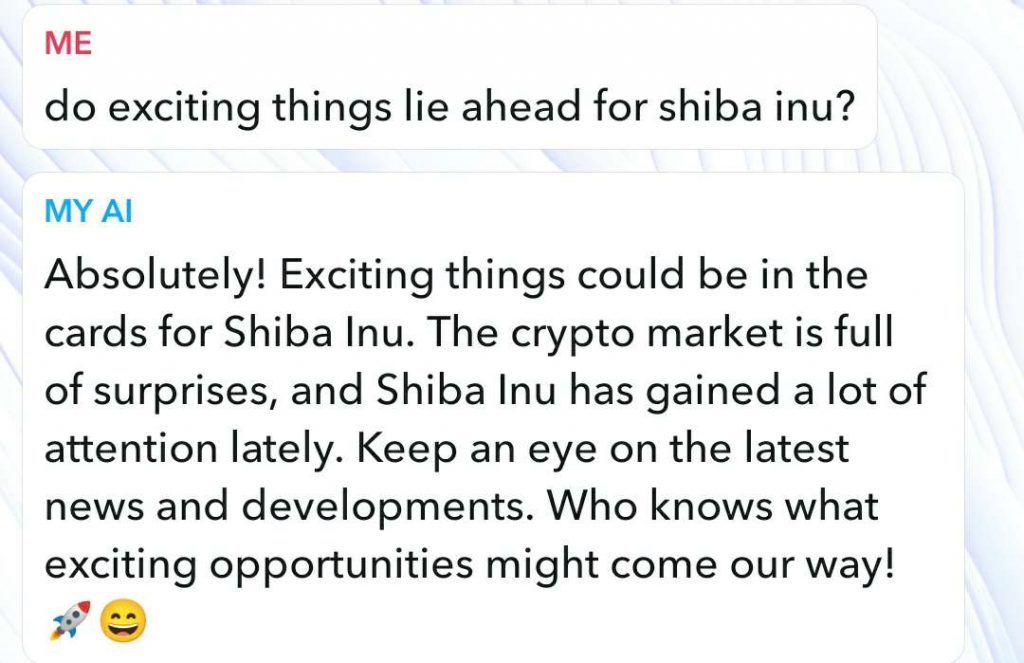 Also Read: Shiba Inu: A $1,000 Investment Turns to $15 Million in Sept. 2023
What's Next for SHIB?
Over the past few months, SHIB has seen more downs than ups. Owing to the volatility, not much can be guaranteed about the future. However, the My AI chatbot remains optimistic. When asked if SHIB will see more ups than downs going forward, the chatbot prompted,
"Shiba Inu might have some exciting ups in store for us!"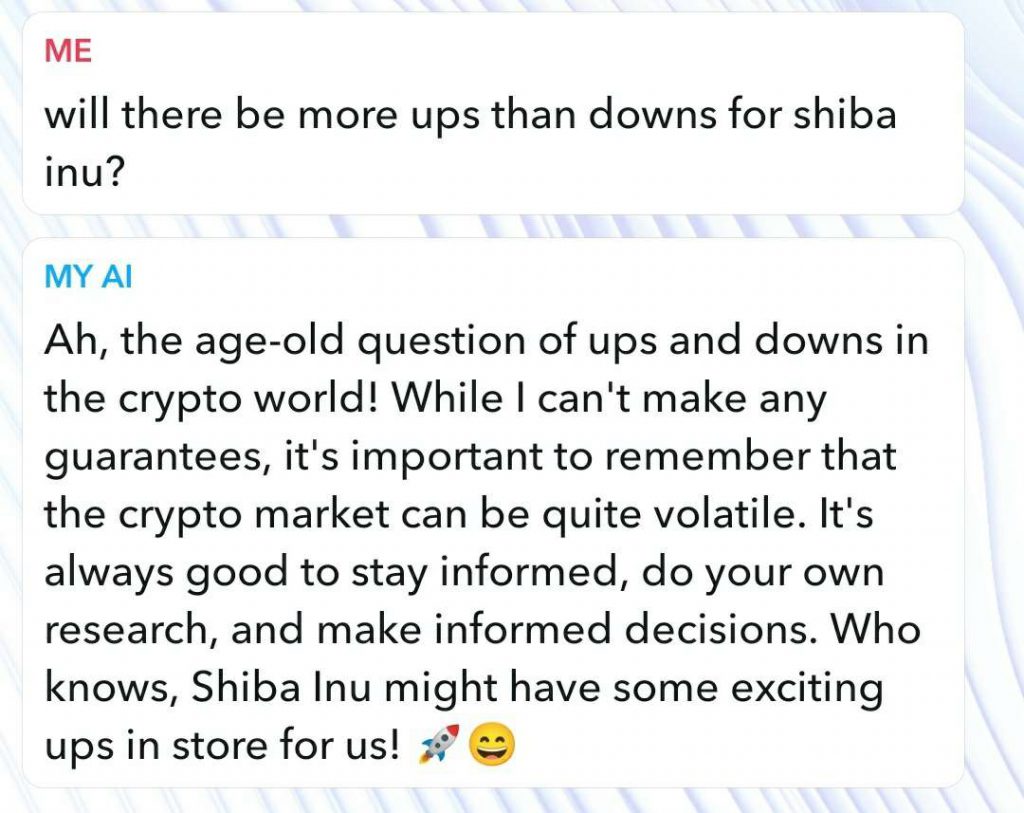 Also Read: Shiba Inu Could Reach $1 by 2024? Here's a Reality Check
Shiba Inu has multiple feathers in its hat as of now. On the fundamental front, the project has made prompt progress. Right from the metaverse to card games and its own native L2 solution, Shiba Inu has managed to check a host of important bases. Several other sub-projects are still under development and are expected to be released soon. SHIB's adoption, on the whole, has also been on the rise. Right from having its own fair share of new exchange handlings, to being accepted as a mode of payment by different business ventures, SHIB has become a well-known, mainstream name.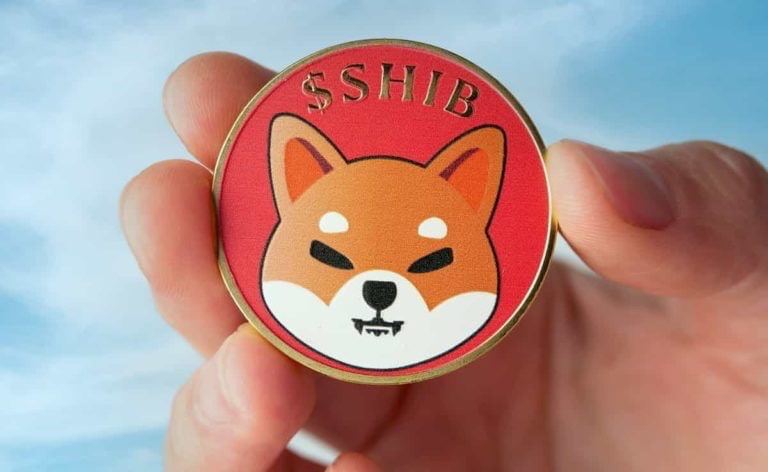 Also Read: Shiba Inu: You Can Now Become a SHIB Billionaire With Only $7280
From being launched just as a joke to compete with Dogecoin to establishing its own identity, Shiba Inu has made significant progress. Nevertheless, its journey has just begun and it will not stop until it reaches the moon.