Shiba Inu has changed the fortunes of many early investors by making them multi-millionaires. Back in August 2020, an investor diverted $3,400 towards SHIB. The following year, i.e., in 2021, when the asset was hovering around its peak in October, the value of the investment had ballooned up to $1.55 billion.
Also Read: Shiba Inu: A $1,000 Investment Turns to $15 Million in Sept. 2023
One Year Changed the SHIB Investor's Fate
Data from Etherscan, revealed that the owner of the unidentified wallet bought SHIB nine times in August 2020. He did so by shelling out a total of $3,400 worth of Wrapped Ethereum (wETH) tokens. When the price of the asset surpassed $0.00008 in 2021, the appreciation amounted to a whopping 94,278,239.8%. With his purchases from August 2020, the investor managed to become a SHIB billionaire.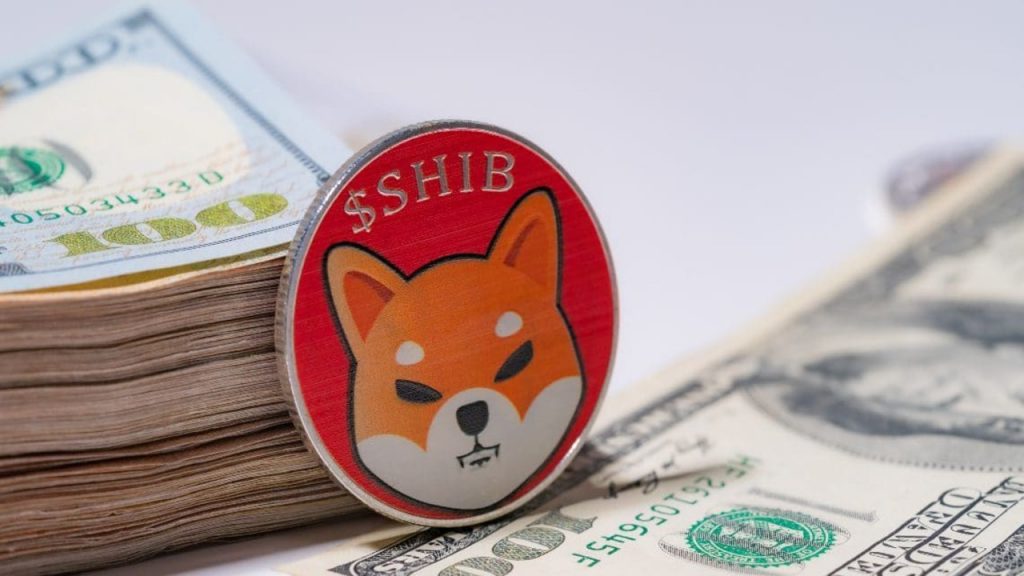 Also Read: Shiba Inu Could Reach $1 by 2024? Here's a Reality Check
Since August 2020, the holder has added additional SHIB to his wallet on multiple occasions. At one stage, the wallet held a total of 70.2 trillion SHIB tokens and was valued at more than $5.63 billion in October 2021. In fact, around the same time, Shiba Inu had also managed to flip Dogecoin in terms of Market capitalization.
However, when SHIB's drawdown subsequently took place, Dogecoin managed to claw back, and has been dominating ever since. At press time, DOGE's market cap was more than twice that of Shiba Inu's. Specifically, they flashed values of $8.77 billion and $4.31 billion at press time.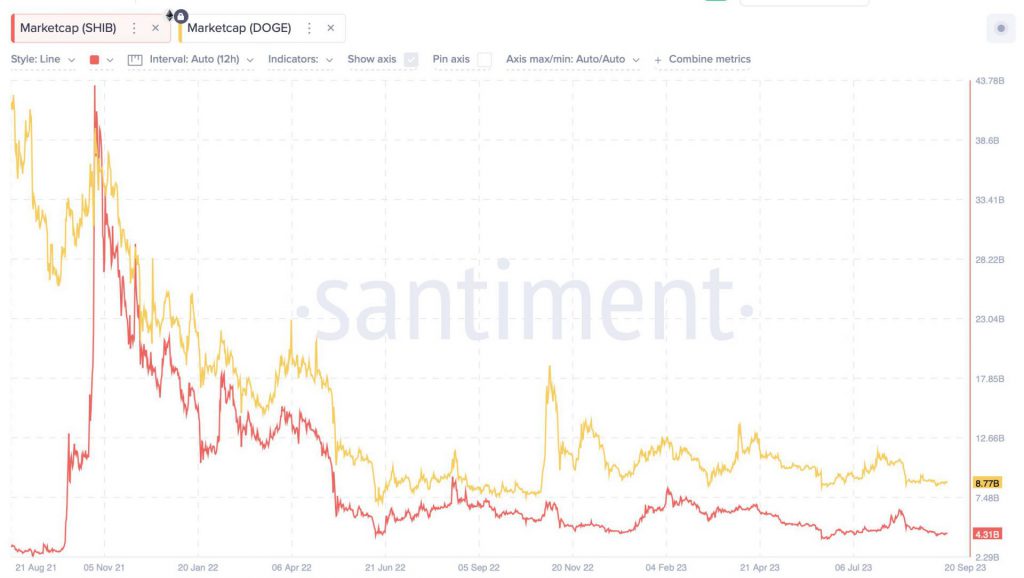 Also Read: Shiba Inu Investor Misses 200,000x Returns on SHIB, Here's Why
On Wednesday, Sept. 20, 2023, the wallet had a balance of more than 200 billion SHIB, worth around $1.5 million. At press time, SHIB was priced at $0.000007314, down 0.69% over the past 24 hours.

Also Read: Shiba Inu: You Can Now Become a SHIB Billionaire With Only $7280