Shiba Inu (SHIB) is on the verge of launching its layer-2 network, Shibarium. According to SHIB lead developer, Shytoshi Kusama the upcoming network could debut in two to four months. With the launch inching closer every day, the network's governance token, Bone ShibaSwap (BONE), is seeing increased listings.
Popular crypto exchange, Huobi, has announced that it has listed Shiba Inu's offspring token BONE. The platform announced that deposits are open and that trading will start soon.
Huobi's listing follows Dubai-based crypto exchange CetoEX announcing, that they are listing BONE as well. Moreover, OKX has also listed the Shiba Inu (SHIB) offspring token on its platform. OKX has since increased its BONE holdings by 400%, becoming the fourth-largest holder.
An important point to note is that both CetoEX and OKX listed BONE after conducting a poll among its users and followers. A majority of people voted for BONE on both platforms. The development sheds light on the demand for Shiba Inu's Shibarium governance token.
How is Shiba Inu's Shibarium governance token BONE performing?
News about new listings seems to have a positive impact on BONE's price. BONE rallied by more than 8% on the daily charts on April 24. However, today the token is up by 4.6% on the daily charts. According to the data on IntoTheBlock, a majority of BONE holders (54%) are currently in profit. 7% have broken even, while 39% are at a loss. Meanwhile, for SHIB, only 28% are in profit, while 70% are at a loss.
Moreover, long-term BONE holders are at 32%, while mid-term holders are at 61%. The mid-term holders might become long-term holders when Shibarium goes live, and if the Shiba Inu's ecosystem becomes lucrative.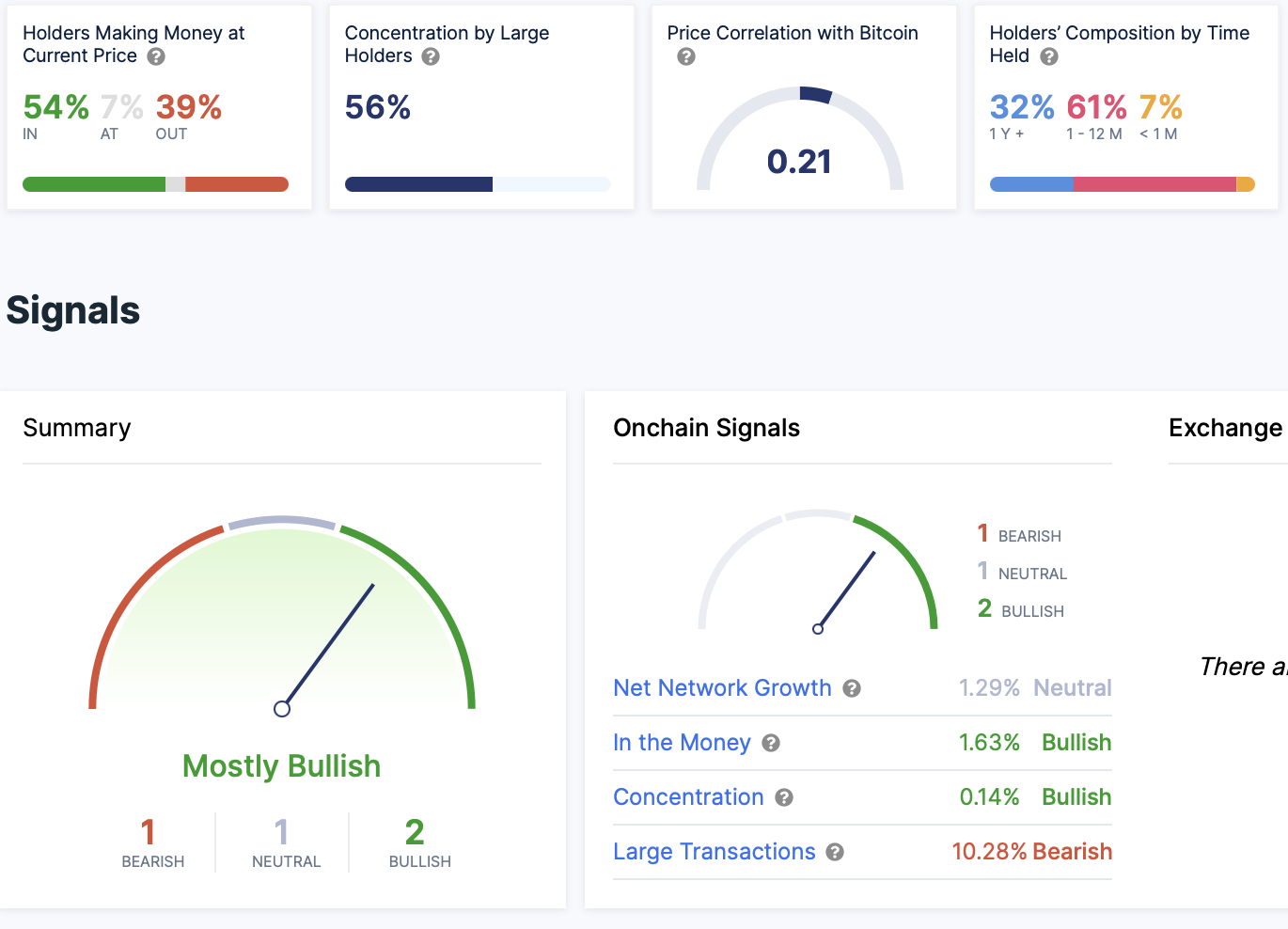 On the social media side, BONE's social mentions have decreased by 41.26%, while engagements have increased by 460.5%. This may mean that although there is less content about BONE online, a lot of people are engaging with the limited content.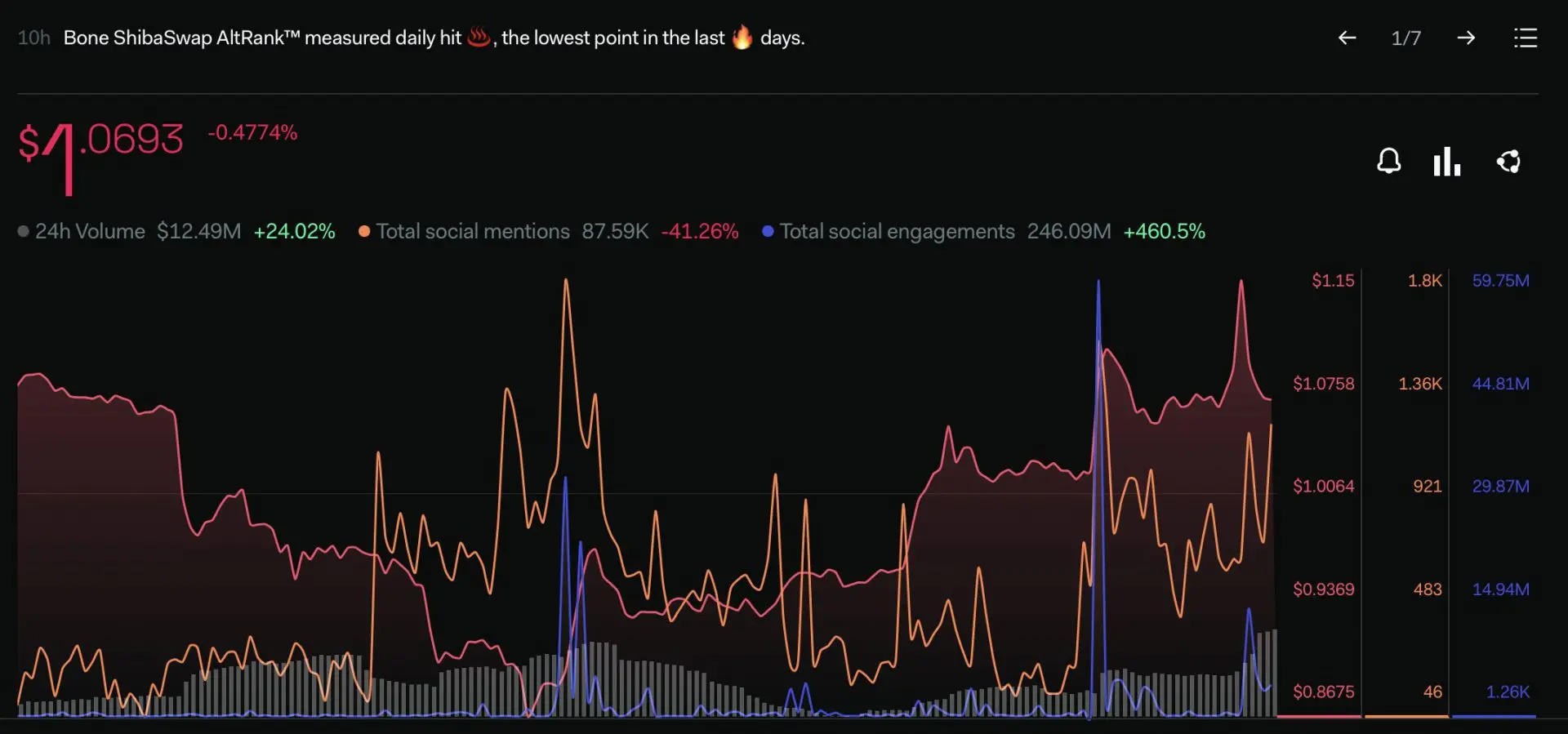 At press time, BONE was trading at $1.07, down by 0.5% in the last hour. On the other hand, SHIB was trading at $0.00001020, down by 0.1% in the last hour.