Dubai-based crypto exchange CetoEX has announced that it will soon list Shiba Inu's (SHIB) offspring token ShibaSwap Bone (BONE). The announcement was made after the exchange conducted a poll via their Twitter handle. The exchange asked its followers to vote for their favorite project between FLOKI CEO, VITA INU, BONK and BONE. A total of 12,792 users cast their votes. BONE received a majority of the votes (42%), with VITA INU trailing behind with 28%. BONK however, received the least interest with only 3% of the votes.
CetoEX is one of the fastest growing crypto exchanges. Moreover, the firm is headquartered in Dubai, a region which has gained a reputation for being friendly to the crypto industry. In fact, the UAE (United Arab Emirates) is one of the most crypto-friendly places to conduct businesses in the world.
More BONE listings ahead of Shiba Inu's Shibarium launch?
Shiba Inu's (SHIB) BONE token is set to be the governance token for the project's upcoming layer-2 network, Shibarium. The launch is anticipated to propel the project to new heights, including its price.
Given Shiba Inu's enormous popularity, it is not surprising that voters wanted CetoEX to list the token's offspring, which will also play a key role in the upcoming network. Fans and users around the world are clamouring to get their hands on Shiba Inu's BONE tokens, in hopes of being a part of Shibarium, and also for its potential to give massive returns.
Although the Shiba Inu (SHIB) team has launched the beta testnet for its layer-2 network, the team has still not given an exact launch date.
Shiba Inu's BONE token is currently facing resistance at around $1.1400, with resistance at $1.0542. If current resistance levels are broken, BONE could face fresh resistance at $1.1893.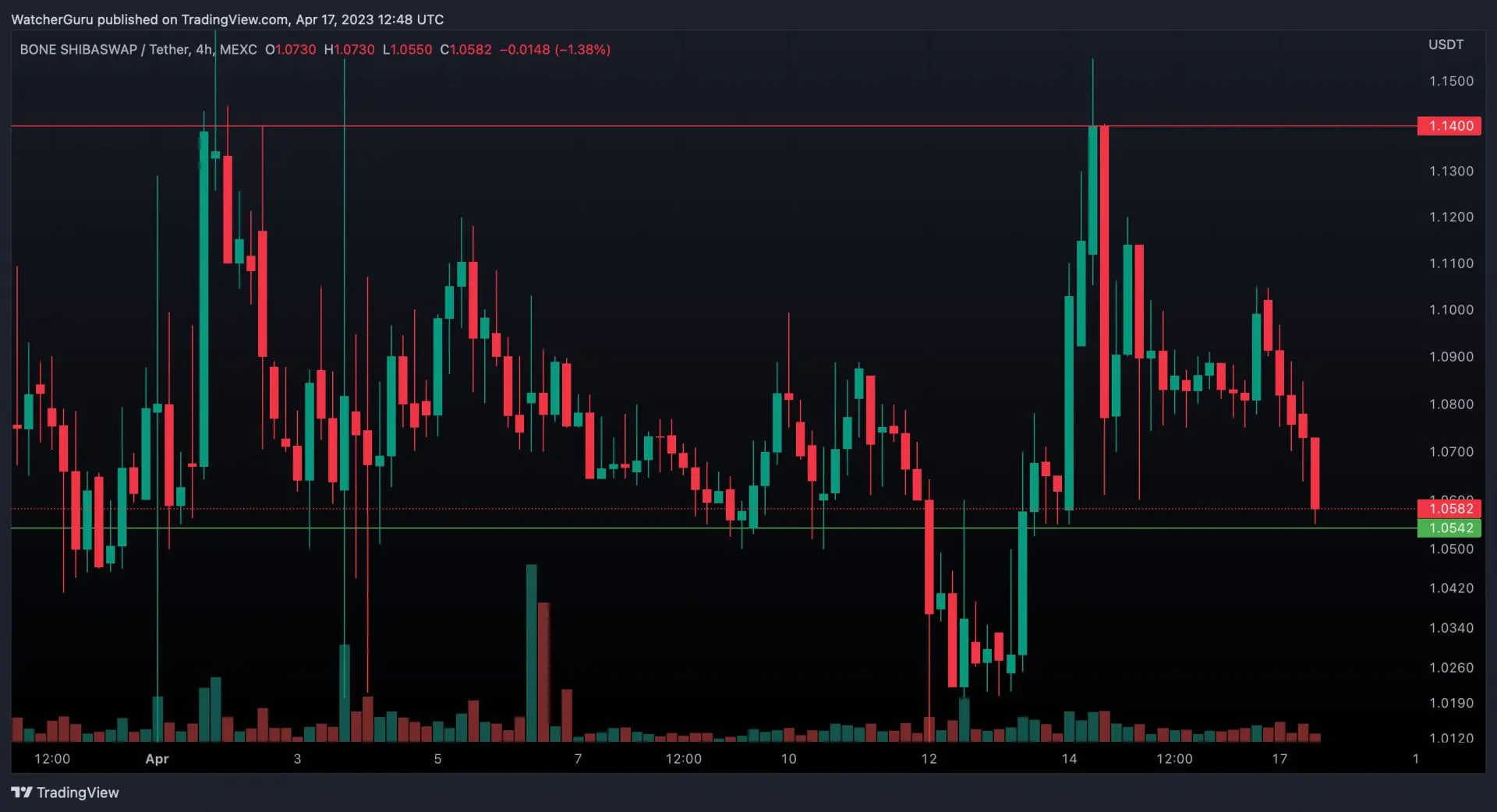 At press time, BONE was trading at $1.0582, down by 0.1% in the last 24 hours. Shiba Inu (SHIB), on the other hand was trading at $0.00001166, also down by 0.1% in the last 24 hours.