Shiba Inu has been making upward strides on its price front since June 2023. From a low of $0.00000543, SHIB rallied by 109.2% to claim $0.00001136 in early August. However, Shibarium's rocky launch and the subsequent transition of the Layer-2 network to 'private mode' dented SHIB's price. As a result, the asset registered its second-longest red candle of 2023 on the weekly timeframe.
After multiple tests, developers are working towards re-launching the network. However, Shiba Inu's price has failed to recover. The increasing macro bearish headwinds have put SHIB on a slippery slope. The asset's price recently broke below its mid-term recovery trendline [yellow], and was seen trading at $0.00000811 at press time.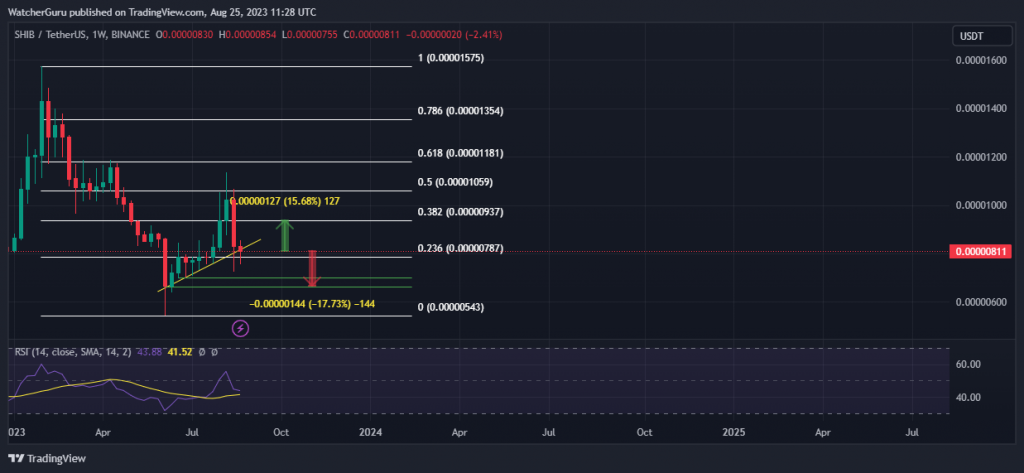 Also Read: Shiba Inu: Will Shibarium Help SHIB Delete 3 Zeroes In 1 Year?
SHIB Bearish Pressure Intensifies
The bearish pressure has been mounting in the market. With sellers' dominance rising, SHIB's net flows have been painting a worrying trend. Over the past 12 hours, the buy trades had exceeded the sell trades by more than 120 billion SHIB tokens.

On the daily timeframe, SHIB's Bollinger Bands were seeing a widening, indicating the rising volatility in the market. However, the price has been trading below the average [orange], closer to the bottom band, re-emphasizing that the market is primed to become oversold without bullish support.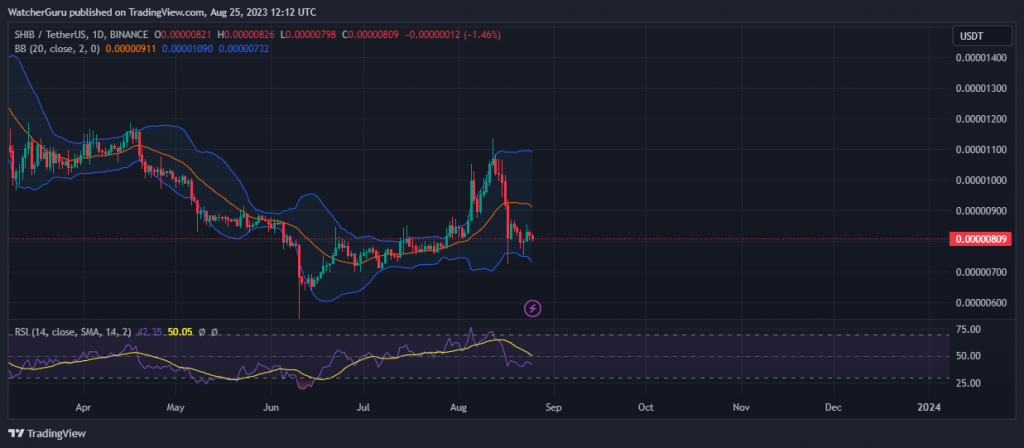 Also Read: Shiba Inu: How Much Did SHIB Rise from 2021 to 2023?
Price Targets
Thus, if the current momentum solidifies, then SHIB could register a 17.7% drop [chart 1] to $0.00000667 over the short term. However, it will get a chance to cap its losses at the $0.00000702 level.
Also Read: Shiba Inu: 2 Ways SHIB Could Reach $0.01
Contrarily, if SHIB manages to re-claim the uptrend line on the weekly chart during the weekend, market participants can prepare for the asset's gradual ascent to the 38.2% Fib level at $0.00000973. This will translate to a 15.6% rise from the current price.