As per the data on IntoTheBlock, large transactions for Shiba Inu (SHIB) surged by 353%, worth over $100,000. The transactions have resulted in the exchange of almost 2.59 trillion tokens. The surge has also led to an increase in daily transaction volume, which hit 3.61 trillion tokens, or $26.02 million.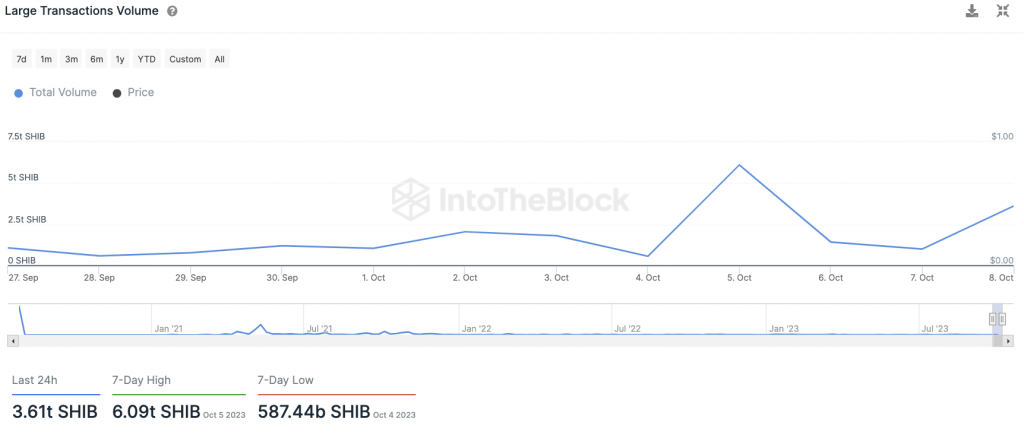 Also Read: Shiba Inu: Trillion of SHIB Move Amid Network Activity Spike
Additionally, there has also been an uptick in Shiba Inu (SHIB) tokens flowing into whale wallets. As per the data, the inflow of tokens into whale wallets has increased from 169.04 billion SHIB to 2.98 trillion SHIB. IntoTheBlock data shows that concentration among whales has increased by 0.27%.
Nonetheless, the whale activity did not last very long. As per the data, large transactions have fallen by 0.70%.
Will Shiba Inu see any volatile price action?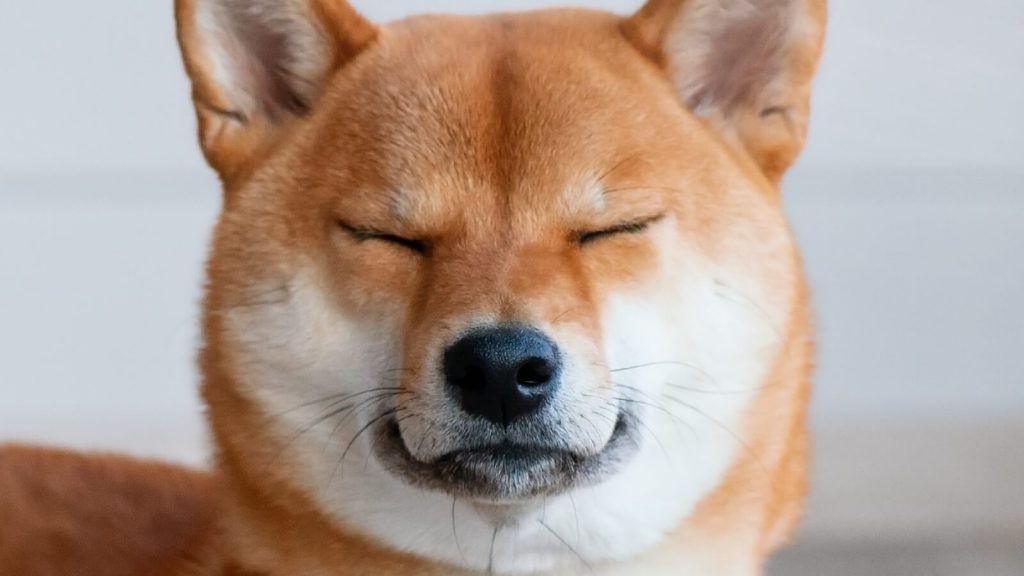 Whale movements often lead to volatile price swings. Moreover, a whopping 78% of SHIB's supply is held by large wallets. These wallets could push the price in any direction they please.
The large movements could have been one of the reasons behind SHIB's current 6.5% weekly dip. Moreover, the token is down by 6.9% over the previous month. In fact, SHIB has been struggling in the market since February of this year. Even the project's Shibarium layer-2 network launch was not capable of bringing around a positive shift in the asset's price.
Also Read: Shiba Inu: SHIB To Rise 1,000% In October & Repeat 2021's Bull Run?
Shiba Inu's (SHIB) current predicament could also be due to fears about the U.S. CPI (Consumer Price Index) data which is due later this week. In fact, it is not only SHIB that is in the reds. Bitcoin (BTC) is down 1.8% in the weekly charts, while Ethereum (ETH) is down by 6.9% in the same time frame.