In a twist of events in 2022, Shiba Inu's market cap is now larger than the leading exchange platform Robinhood. While Shiba Inu's market cap stands at $18.5 billion at present, Robinhood's market cap is $14.8 billion. SHIB outnumbered Robinhood in the first week of January 2022 in terms of market cap signaling its triumphant growth.
Rumors are doing the rounds that Robinhood could eventually list Shiba Inu sometime in 2022. Its crypto revenues dipped drastically from $231 in its Q2 filings to $51 in its Q3 filings in 2021. The majority (61%) of its Q2 revenues came from Dogecoin alone but the meme-token failed to spiral upwards in price.
Investors saw better prospects in other meme-tokens and jumped in on their bandwagon. This in return dented Robinhood's crypto revenues as other tokens delivered promising rewards.
Robinhood is already in deep trouble as its stocks are plummeting. It's currently trading at $17 after opening at $38 per share in July 2021, down -85% from its ATH. If its next filing turns out to be worse than Q3, its stocks could further drop and enter a financial crunch. The gateway to enjoy success in terms of revenue for Robinhood would be to get SHIB on board.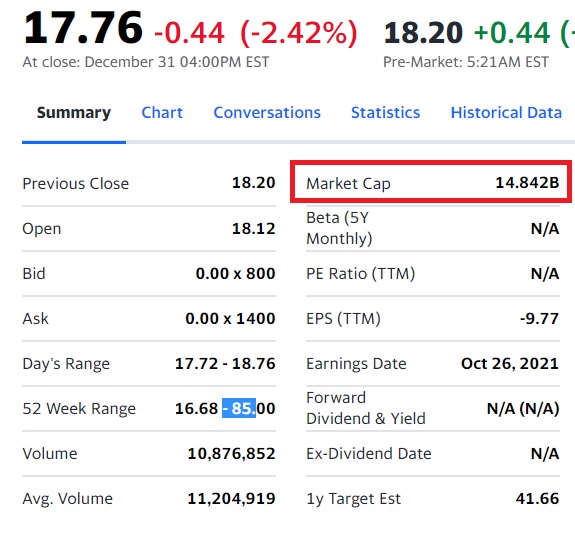 Even during the recent ShibAMA, Queenie, Shiba Inu's official Discord moderator stated that Robinhood listing Shiba Inu is "inevitable". Robinhood now needs Shiba Inu more than Shiba Inu needs Robinhood. That's how the tables turned in 2021 signaling that anything is possible in the crypto sphere.
Also, the top 10 exchange platforms in the world have listed SHIB and the only one missing out is Robinhood. The top trading platform might eventually list SHIB to enjoy the larger share of its revenue pie.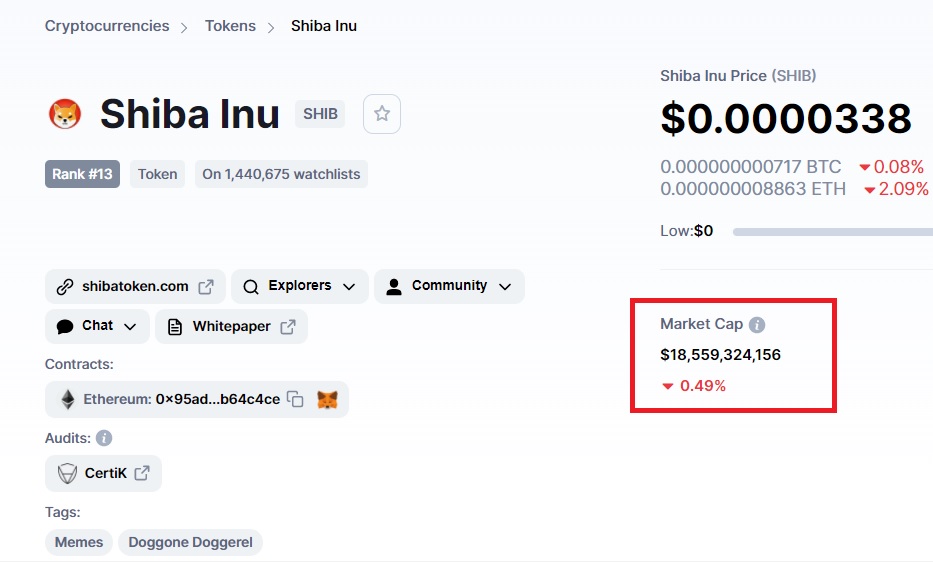 Shiba Inu's Price Could Propel Post Robinhood Listing
Robinhood listing Shiba Inu would open the floodgates of new investors into SHIB. Therefore its price could take a giant leap forward as it would attract heavy buying pressure and remain in demand.
Also, a Robinhood listing will bring in a breath of fresh air into the SHIB community. Their enthusiasm would hit peak levels giving a sense of accomplishment that the token is headed in the right direction.
At the time of publishing, Shiba Inu was trading at $0.00003383 and is down -0.5% in the 24-hours day trade. The token is displaying mixed signals and is swinging both ways for close to a week.