The price of crypto assets made no progress during the weekend. Bitcoin traded below $26,000, and most other assets ended up following suit. Amid the ongoing rut, the crypto market cap has yet again dropped to the cusp of $1 trillion. In fact, other mid-cap assets, like Shiba Inu, have not been spared either. At press time, the $4.1 billion worth of assets were seen exchanging hands at $0.00000709.
SHIB is currently trading within a low liquidity zone ranging from $0.0000072 to $0.00000765. This means, there is a lack of interest for SHIB around its current trading price. Consequentially, this narrows down the odds of an immediate recovery.
On the weekly timeframe, Shiba Inu is in the midst of a macro-downtrend. Currently, it is trading in the middle of the set-up, below its MA, suggesting that the consolidation could continue. If its price drops to the lower trend line eventually, then a brief bounce back can be expected. Contrarily, if it tests the upper trend line and fails to break above, a downtrend will likely materialize for the asset.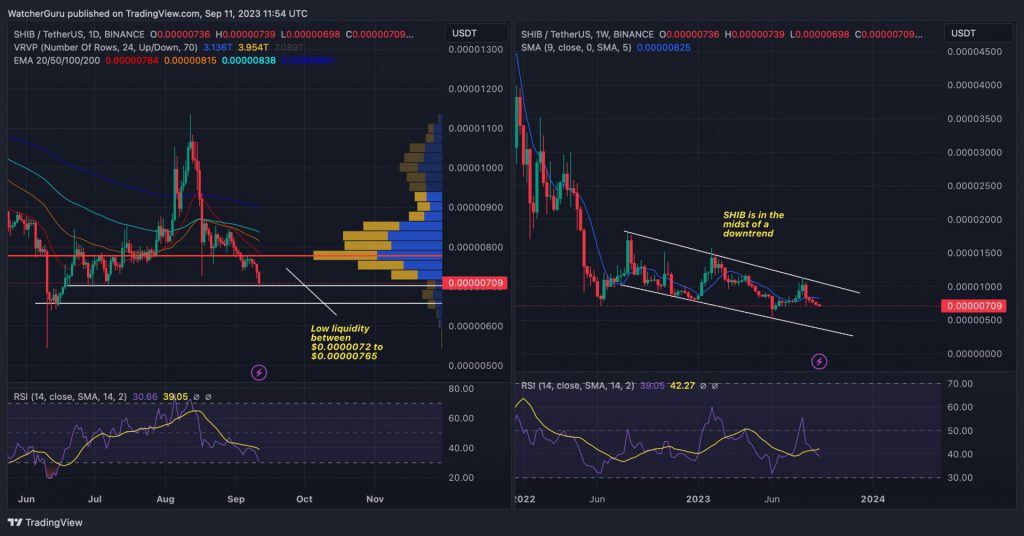 Also Read: Shiba Inu: 'High Demand' Provoked SHIB's 46,000,000% Rise
Are There Any On-chain Obstacles For Shiba Inu?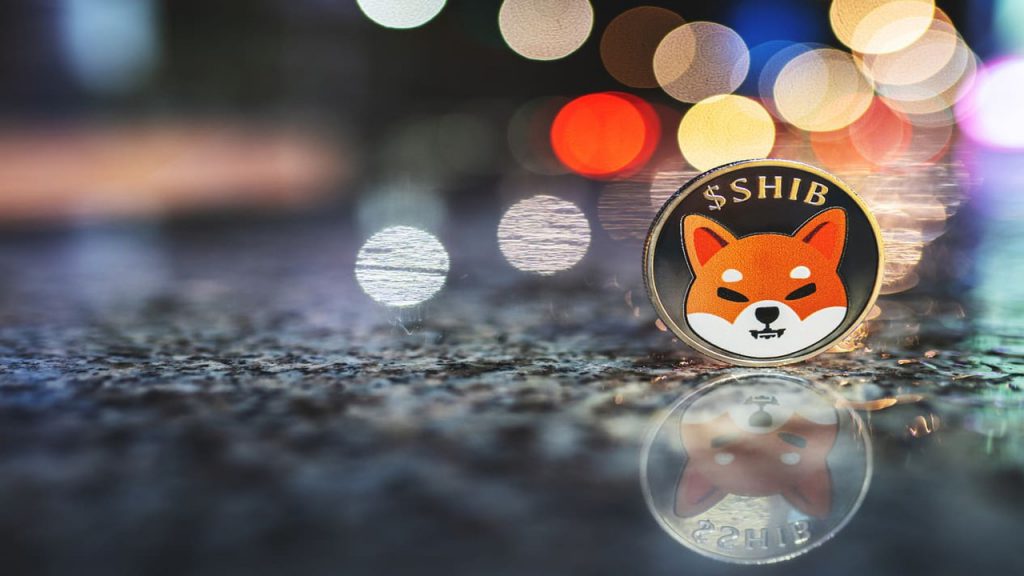 Also Read: Shiba Inu Forecasted to Rise 650%: Here's When
From the on-chain perspective, there is currently only one major resistance cluster extending from $0.000008 to $0.000014 for SHIB. In this range, 290 trillion SHIB tokens have been purchased by nearly 417,000 addresses. Thus, if the buy orders start stacking up, then a gradual ascent to the floor of the range can be expected from SHIB in September.

However, if bears step into the driving seat, then, traders need to watch out for defenses around $0.00000701 and $0.0000656.