The Shiba Inu [SHIB] ecosystem experienced a recent upswing, with the asset witnessing a significant surge in the past few days. SHIB climbed from a low of $0.000007267 to reach a peak of $0.000007594. However, the meme coin has once again dipped, currently resting at a low of $0.000007282.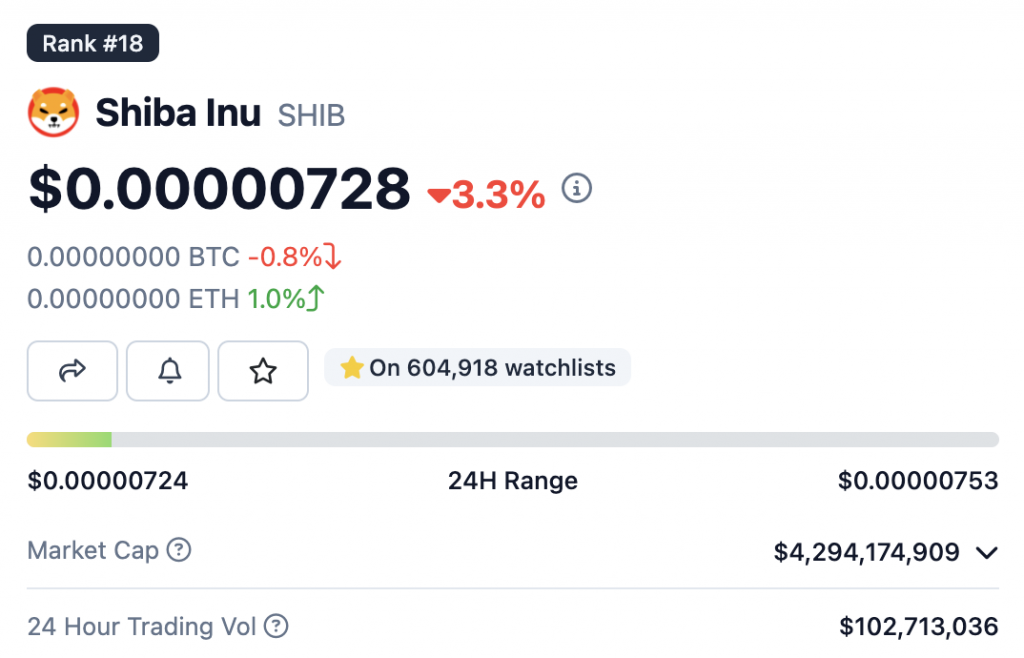 The question now is whether Shiba Inu can regain its upward momentum and take part in the 'Uptober' trend, or if it will persist with its current trajectory. In this article, we will examine the possible trading range for Shiba Inu during October 2023.
Also Read: Shiba Inu: How Much to Invest to be a Millionaire if it Hits $0.01?
Shiba Inu's October Hike
According to Changelly's forecasts, it seems that Shiba Inu may not experience a significant price surge this month. Instead, the token is expected to go through noticeable fluctuations, with an estimated trading range hovering around the $0.00000700 to 0.00000700 range.
Challenges in the Second Week
However, it's crucial to note that the second week of October could pose substantial difficulties for the meme coin. During this period, it's predicted to undergo several dips, potentially dropping by approximately 11.62% from its present value. On Oct.14, SHIB could even see itself trading as low as $0.000006609.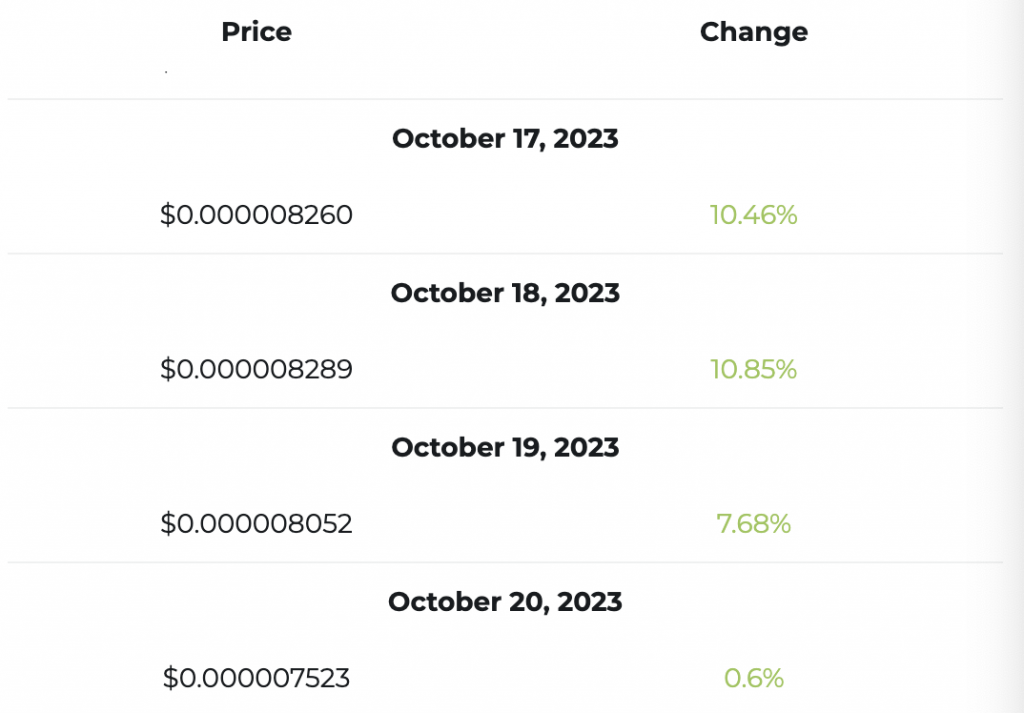 A Potential Recovery to Conclude the Month
As we approach the end of October, there is optimism for Shiba Inu to regain its upward momentum. According to Changelly's outlook, SHIB could experience a noteworthy uptick in the mid-month. The asset is expected to surge as high as $0.000008289, which is an 11.2% surge from its current value. However, the month is expected to end badly for the meme coin. SHIB is projected to trade at a low of $0.000007302, a 2.35% low from its current price.
While these projections offer insights into what could transpire for the meme coin in October 2023, it's crucial to bear in mind that cryptocurrency markets are highly speculative and influenced by various factors, including market sentiment, adoption trends, and external news events.
Also Read: Shiba Inu Forecasted To Rise 3,600% & Reach New ATH: Here's When