Since October 29th, Shiba Inu has declined by more than 50% in the charts. It registered a low of $0.00004095 on 18th November but since then, it has recovered by 15% in the charts. The collective trend in the market is currently bearish. However, for Shiba Inu, it has been the trend since its ATH level but it might undergo another transition in the next few days. At the moment, Shiba Inu's market cap had dropped down to $26 billion.
Shiba Inu and its potential supply squeeze?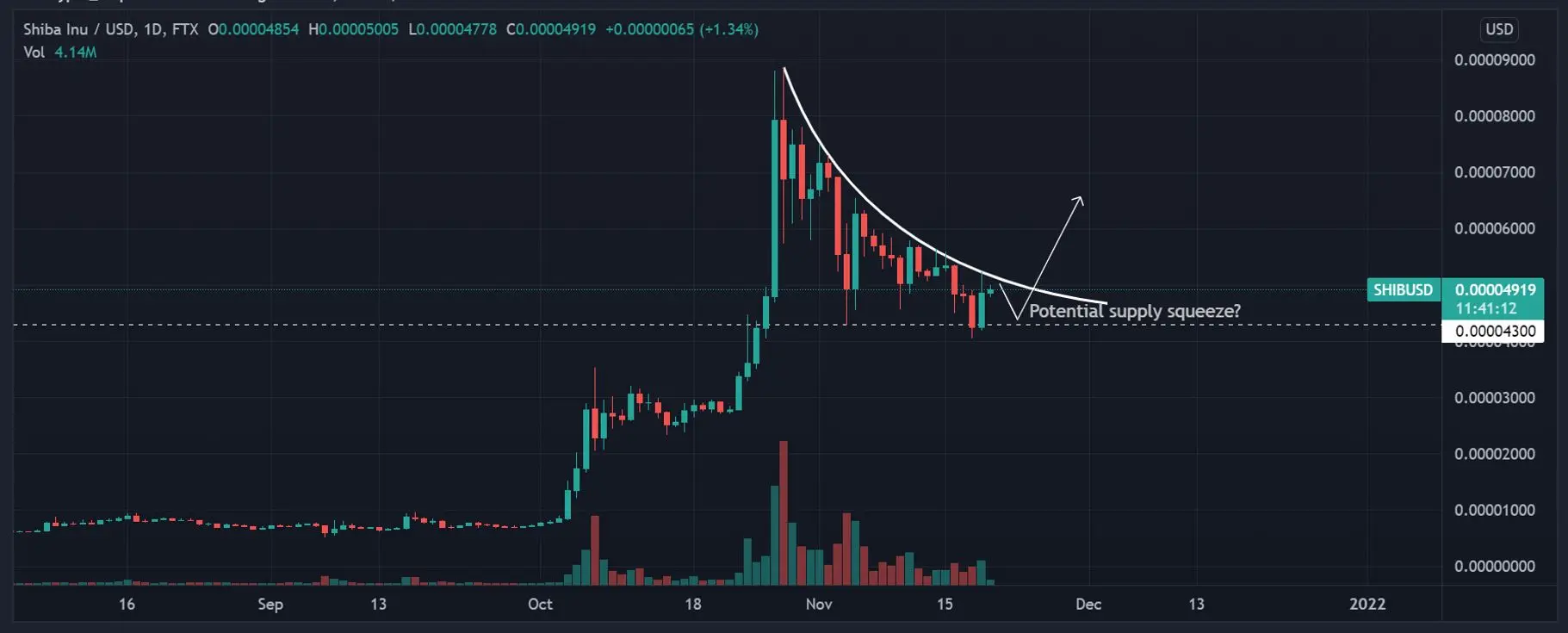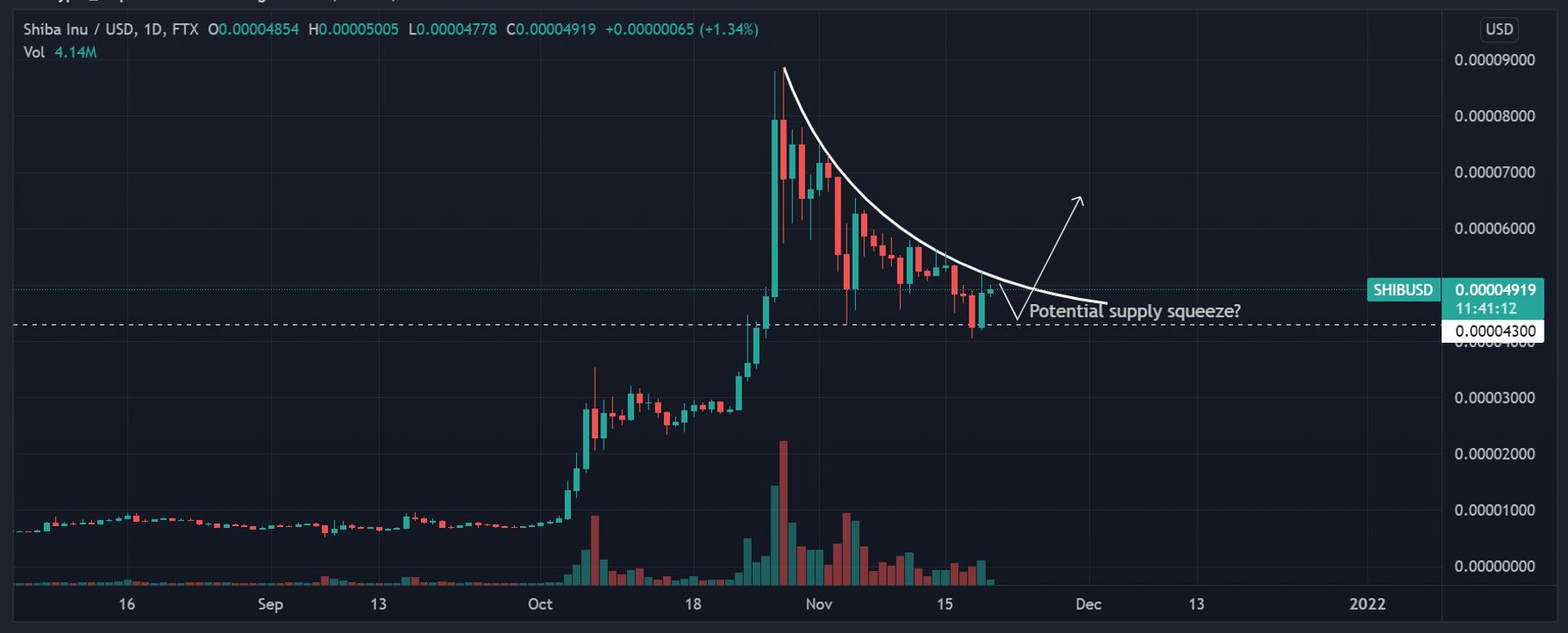 Shiba Inu's parabolic rise has been met with a parabolic correction over the past couple of weeks. As illustrated in the chart, the valuation of SHIB has consistently declined irrespective of the larger bearish trend. Now, SHIB's recent recovery underlined another potential breakout scenario. With support at $0.00004300, Shiba's long-term price chart may find itself in a possible supply squeeze.
The asset's movement is reaching a convergence which may eventually trigger another bullish surge. In a previous article, we discussed SHIB's chances at a 38% spike, which should be taken into consideration as well.
Can loss of Open-Interest affect its chances?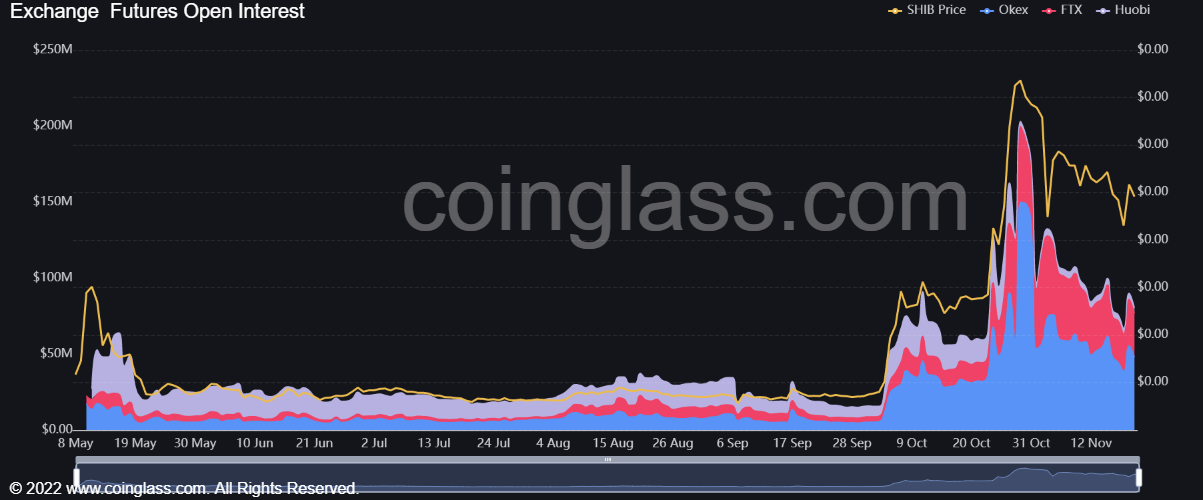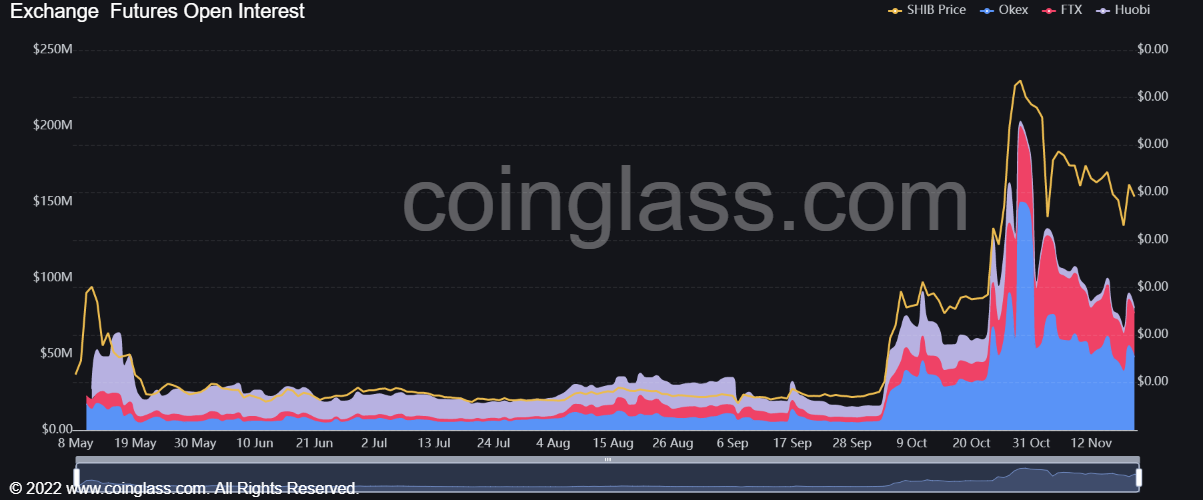 While the market structure may appease the SHIB holders, Open-Interest suggests the opposite. SHIB's Open-Interest has significantly decreased on multiple exchanges over the past few weeks, indicative that traders might be losing interest. A decreasing Open-Interest exhibits that derivatives traders do not value SHIB's rally anymore.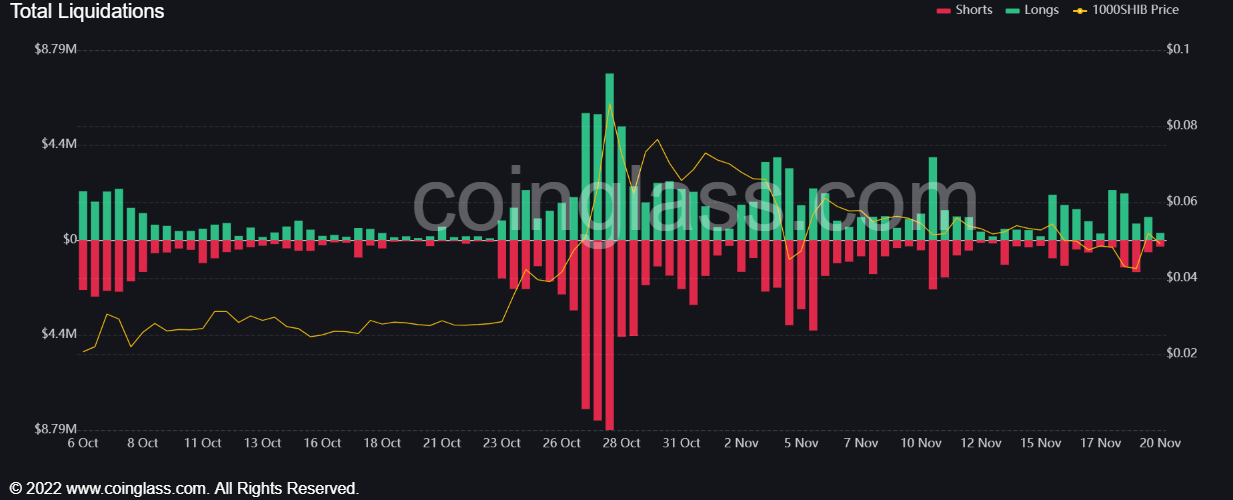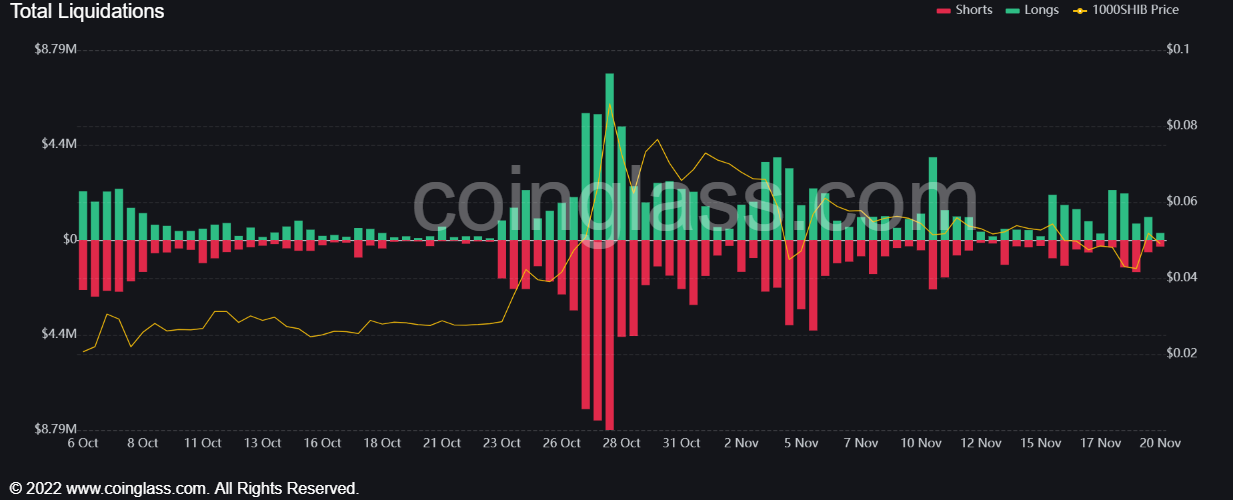 Data also suggested large long liquidations on 18th November, with over $3 million in contracts reaching expiry. It is important to note that selling pressure has been anything but aggressive at the moment, so all is not lost for Shiba Inu.
However, these bearish signs are also piling in, and everything can culminate towards a massive drop in SHIBA INU's emerging popularity.