Since the beginning of this year, Shiba Inu has managed to stay above Avalanche in terms of rankings. However, AVAX did give SHIB neck and neck competition a handful of times during the first few months of 2023. In fact, even in June, AVAX managed to displace SHIB and rank above it.
However, as asset prices made amends during the weekend, another re-shuffling materialized. With Shiba Inu's aggregate valuation surpassing $4 billion again, the asset managed to re-claim the 17th position. The rise in valuation also aided SHIB to displace AVAX. At press time, there was a $310 million market cap gap between the two assets.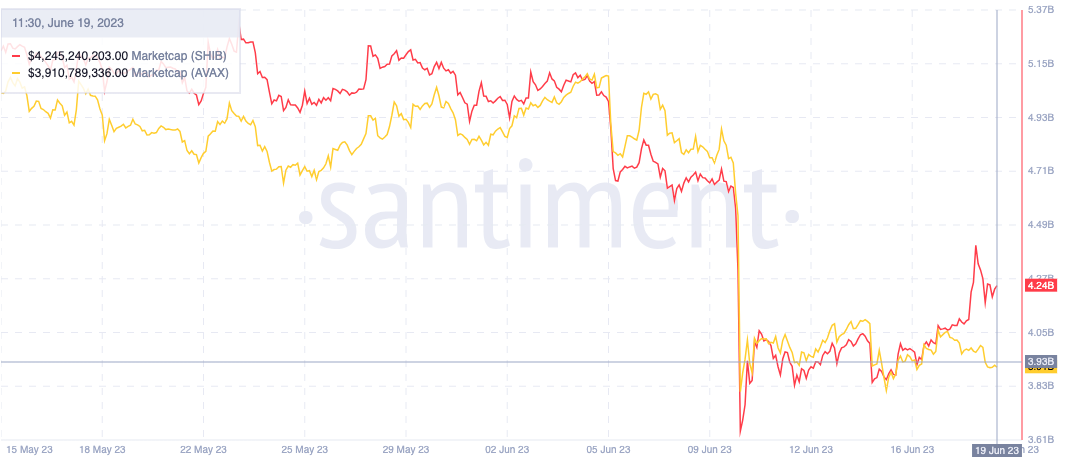 Despite the aforementioned positive development, it should be noted that holders have been exiting the Shiba Inu ecosystem. According to data from CoinMarketCap, only 1.275 million unique addresses currently hold SHIB. This number is significantly lower when compared to its June 10 peak of 1.31 million.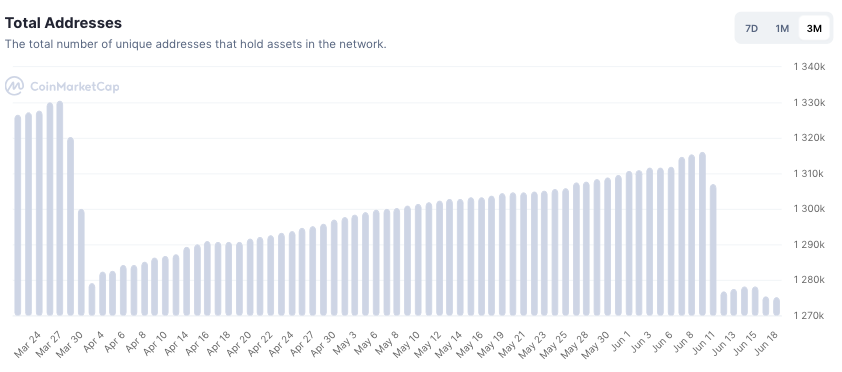 In fact, data from IntoTheBlock further revealed that the activity on the network has been deteriorating. The number of Shiba Inu active addresses has dropped by 88.97% over the past week. On the other hand, the pace of the new addresses joining the network has halved in the same timeframe.
Also Read: Shiba Inu Burn Rate Rises 1000%: Price Fails to React
Shiba Inu Price
Whenever the state of the network activity is not appealing, the price of any given asset finds it challenging to rise. However, the tale could be slightly different for SHIB this time. Buyers have been having an upper hand over sellers of late. As illustrated below, they've bought billions of excess tokens when compared to their counterparts over the past few hours.

Also Read: Shiba Inu: U.S. Politician Says 'I'm Buying SHIB'
In fact, when compared to its low of $0.00000639 created a week back, SHIB is already up by roughly 16%. SHIB has also been able to successfully register a clean streak of green candles over the past few days, bringing to light the refining buying interest in the market.
So, if the current bias persists, SHIB can be expected to incline to $0.00000920 in the days to come, provided it breaks past its immediate hurdles around $0.00000747 and $0.00000834. Contrarily, if bears start commanding, the broader market undergoes a correction, or the Shiba Inu network activity deteriorates even further, the asset can be expected to drop down to its 2021 supports around $0.00000621 and $0.00000537.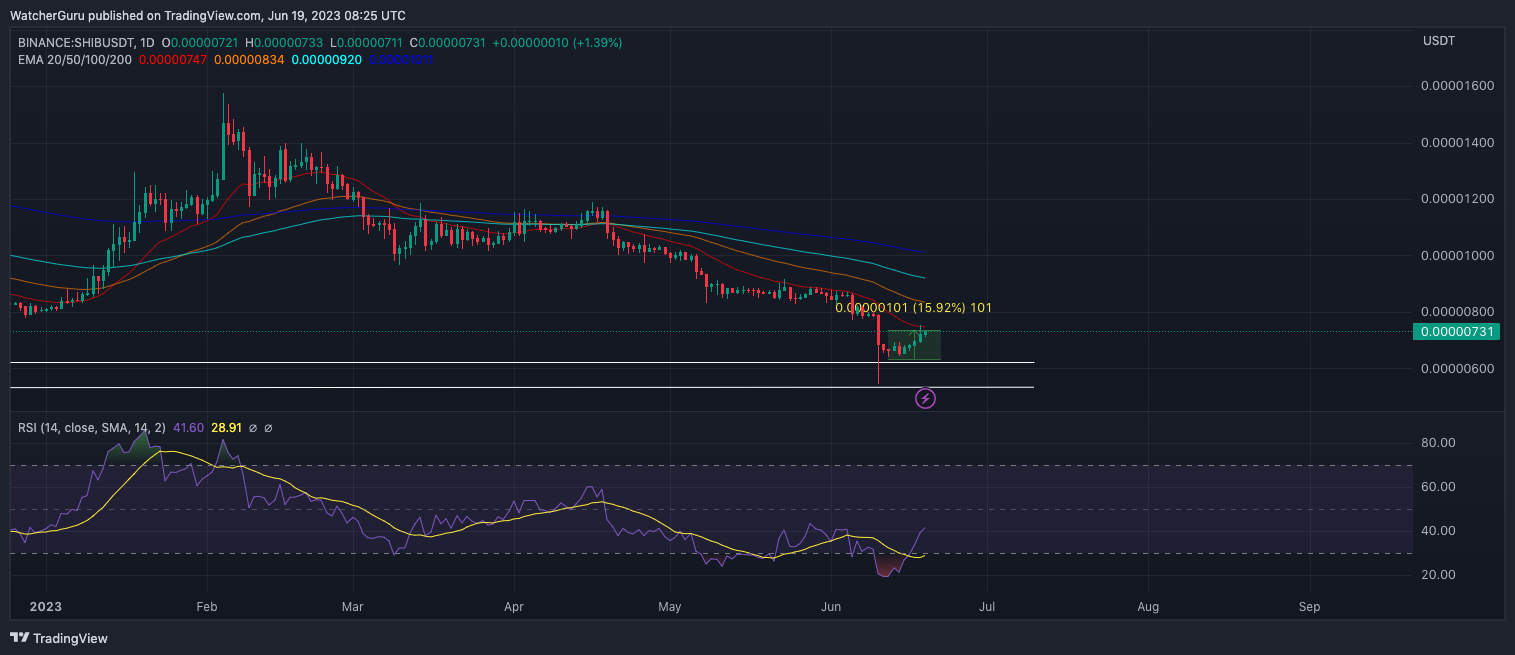 Also Read: Crypto: $56 Million Liquidated as Bitcoin, Shiba Inu, Dogecoin Rise Upto 6%