The cryptocurrency market has been experiencing a challenging period lately, with meme coins particularly facing significant corrections. However, amidst all this volatility, Shiba Inu [SHIB] emerged as a notable exception over the weekend. Despite previous criticism for its stagnant price, the meme coin demonstrated a remarkable surge in value while the broader market was grappling with losses. At press time, Shiba Inu was recording a daily surge of 3.34% while trading for $0.000007178. In addition, the total weekly gains of SHIB were at 9.16%.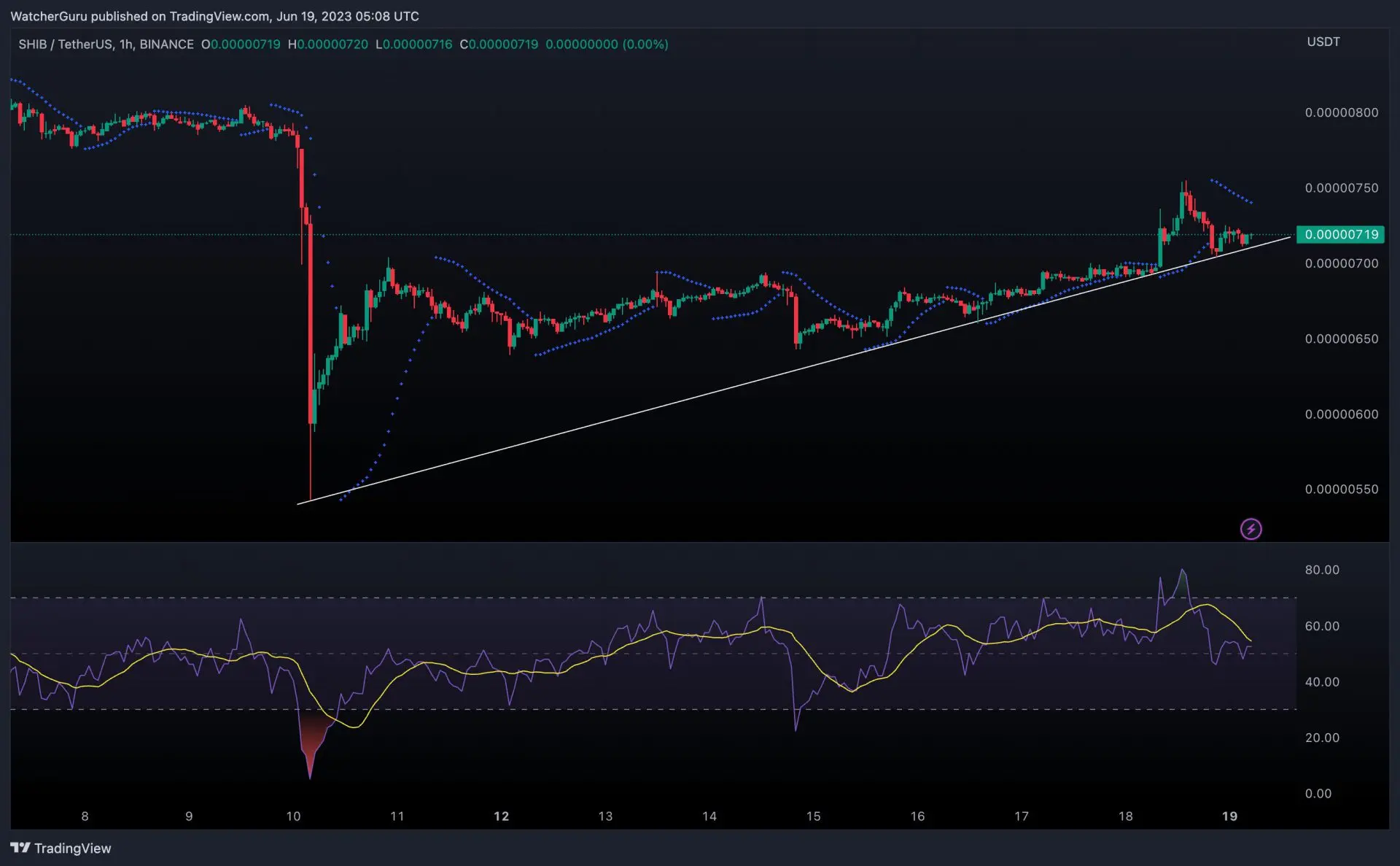 The chart displayed a significant upward movement of SHIB from its lowest point of $0.000005717 over the course of the month. This recovery was aided by substantial buying activity by SHIB investors. The Relative Strength Index [RSI] experienced a decline from the overbought region to the sellers' territory earlier today. However, potential obstacles may arise for this upward trend, as shown by the formation of a resistance line by the Parabolic SAR indicator above the candlesticks.
The recent price movement in the SHIB market has had a positive impact on the ecosystem. One notable change is the decline in the percentage of SHIB holders in a loss position, which dropped from 91% to 88%. According to data from IntoTheBlock, about 9.64% of SHIB holders are now enjoying profits from their investments.
Will Shiba Inu manage to retain itself in CMC's top 20?
The decline in Shiba Inu's price was accompanied by a decrease in its market capitalization, raising concerns about its position on CoinMarketCap's rankings. Many speculated that SHIB would drop out of the top 20 crypto assets. However, in an unexpected twist, the asset's market cap rebounded to $4.23 billion, reclaiming its position as the 17th largest crypto asset.
The meme coin, experienced a significant increase in its social volume, indicating a rise in discussions and mentions across various social media platforms. According to LunarCrush, a platform that analyzes social and market activity, Shiba Inu received a high ranking of 1 out of 4,481 crypto assets in the market, reflecting its strong social engagement and popularity among crypto enthusiasts.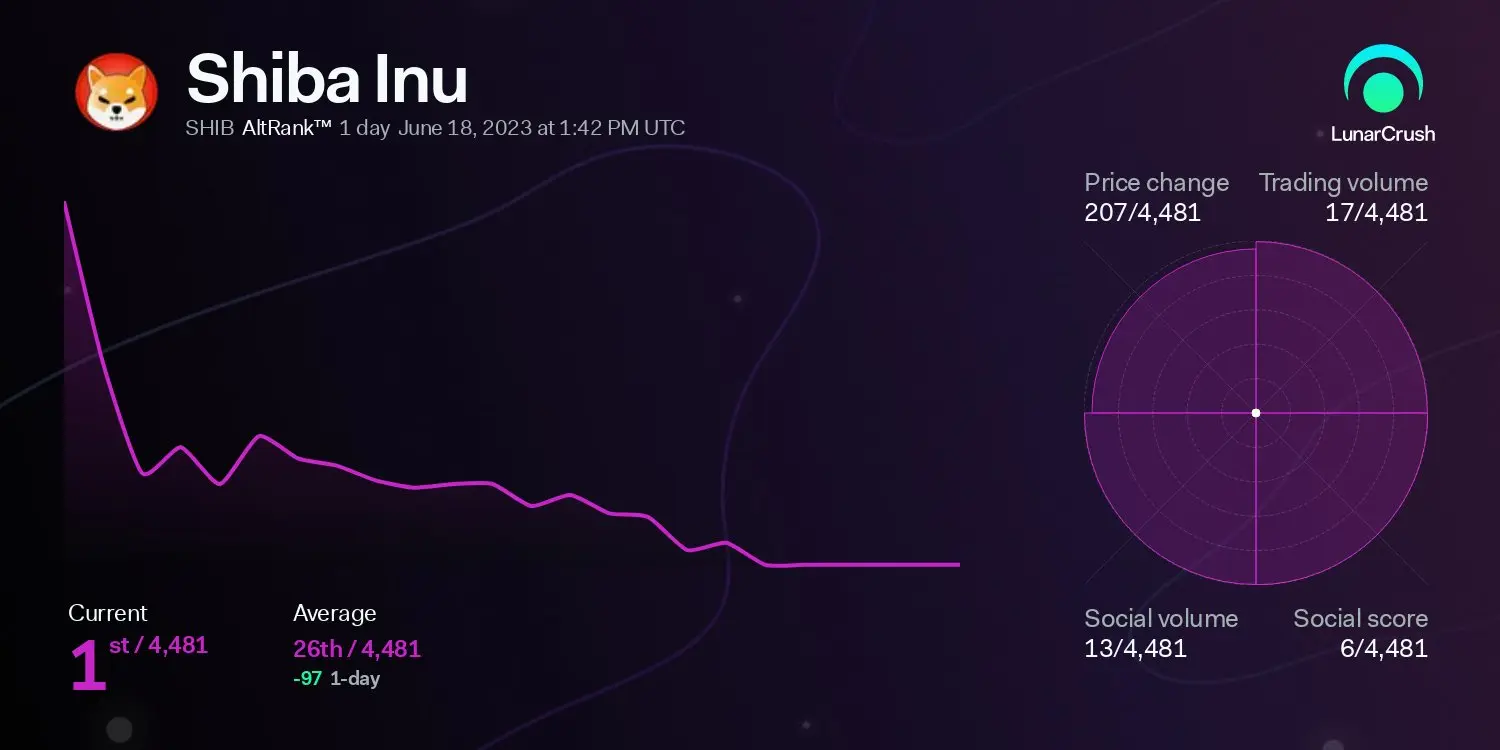 The recent positive developments in the Shiba Inu network have brought a much-needed boost of optimism to the market. These events have the potential to attract new investors to the Shiba Inu space, as they see the coin's bullish momentum and positive sentiment as an opportunity for potential returns. Shiba Inu is long due for a positive rally at press time.