Robinhood has maintained a continuous connection with Shiba Inu [SHIB]. Multiple petitions were launched in anticipation of SHIB's listing on the platform. Following the successful listing, the trading firm has been steadily accumulating more of the meme coin. Arkham Intelligence, a cryptocurrency data tracking platform, identified that Robinhood has approximately 34.086 trillion Shiba Inu tokens, which amounted to roughly $279.85 million.
From Aug. 31 to Sept. 13, there was a significant increase in the number of SHIB tokens deposited into Robinhood's hot wallets. This amounts to 878.5 billion tokens. Notably, one of the firm's identified wallets received 579.7 billion SHIB tokens, resulting in a total holding of 8.02 trillion Shiba Inu tokens.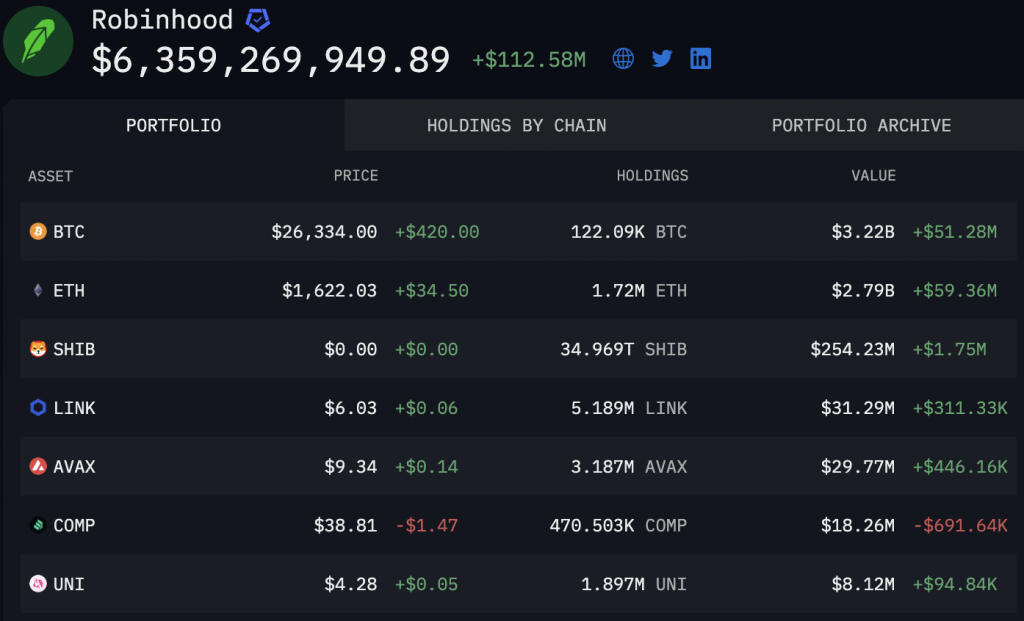 The cause behind the significant increase in SHIB token deposits into the brokerage firm remains undisclosed. Nevertheless, this development is noteworthy, particularly considering the simultaneous decline in the values of Shiba Inu, Bitcoin, and the overall cryptocurrency market. At press time, the meme coin was trading at $0.000007272, with a weekly drop of 4.74%.
Also Read: Shiba Inu: New Tool Offers "Zero Limits" to Shibarium Developers
Did Shibarium's growing popularity influence this surge?
Despite its controversial launch, Shibarium has successfully regained momentum. The layer-2 network has witnessed a growing adoption rate. Recent data indicated that the total transaction count has exceeded 2 million, reaching a total of 2,518,098 transactions. Furthermore, the daily transaction count reached a peak of 200.88K, presently sitting at an all-time high.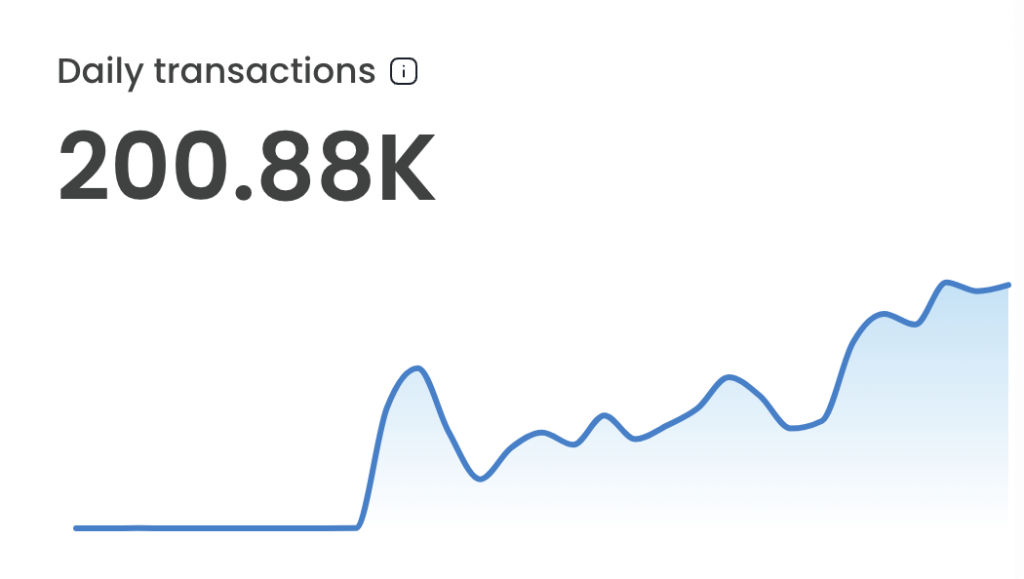 At present, the network comprises a total of 1,245,789 wallet addresses. With an average block time of 5.0 seconds, there have been over 622,000 blocks created.
Members within the Shiba Inu network perceive the latest addition as a mindful action taken during a market downturn. This suggested that the company is placing its confidence in a potential upsurge in SHIB's value. However, data from IntoTheBlock suggested that there was a 62% drop in the asset's large transaction volume. Therefore, the reason behind this increase remains unknown.
Also Read: Shiba Inu Whale Net-Flow Up 275%: Will SHIB Rise?