Shiba Inu (SHIB) has had a lackluster year in 2023. Despite a significant layer-2 network launch, SHIB's price has struggled to generate upward momentum. Since January of this year, SHIB has gained only about 4%. Even SHIB's rival, Dogecoin (DOGE), has surged just a little more than 4% in the same time frame. Hence, memecoins, in general, seem to have taken a back seat in 2023. Nonetheless, one analyst predicts that Shiba Inu could see a price rally in December.
Also read: Shiba Inu (SHIB) Price Prediction: Can it Hit $0.00001 This Week?
According to crypto analyst Captain Fabik, Shiba Inu (SHIB) has broken out of its major trendline and is witnessing a retest. As per Captain Fabik, 'If the retest is successful, we might witness a Bullish Rally up to 2x by mid-December.'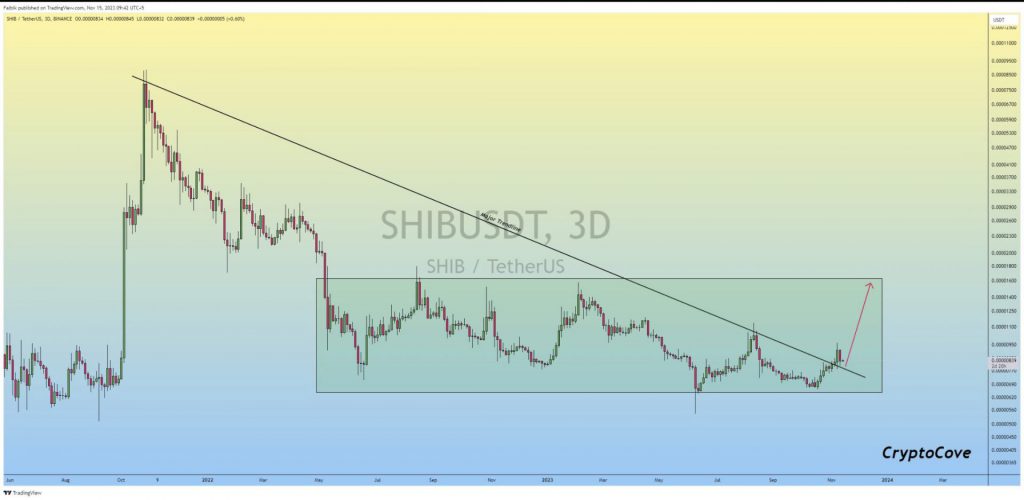 A 2X rally would push SHIB's price to around $0.00001694 from current levels. Moreover, the price point would be a new high for SHIB in 2023. The popular memecoin has struggled to delete a zero after its decimal point, which it gained in May. Although SHIB did remove a zero in August, the token could not hold the price point.
Will Shiba Inu (SHIB) reach a new all-time high in 2024?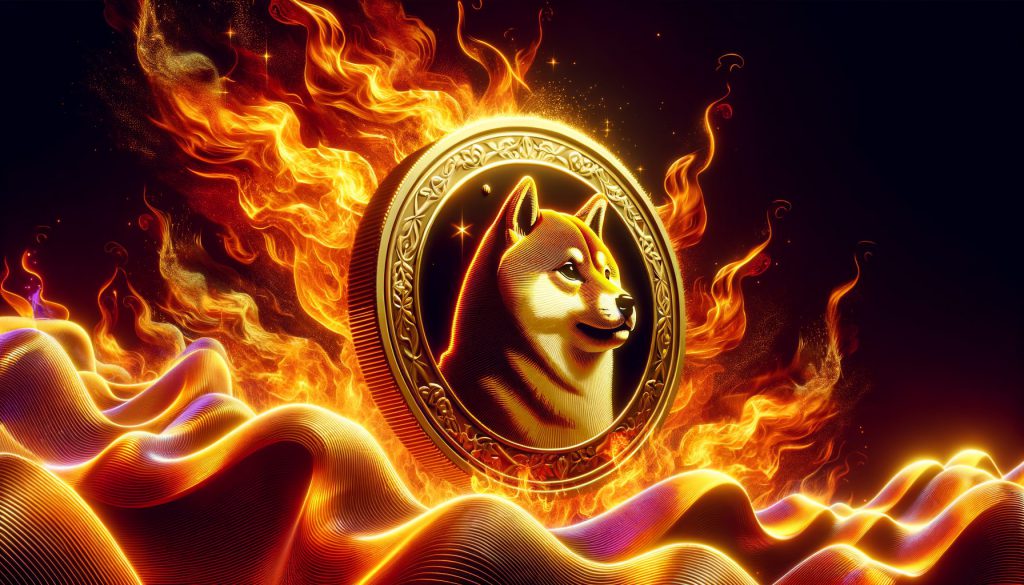 Many analysts expect a bull run for the cryptocurrency market sometime in early 2024. Bitcoin (BTC), the original crypto, will undergo its halving in April of next year. Moreover, many anticipate that the US SEC (Securities and Exchange Commission) may approve a spot BTC ETF (Exchange Traded Fund) in 2024. Both developments could push BTC to new heights in 2024. If Bitcoin (BTC) hits new highs, other altcoins and memecoins may also follow its pattern and hit new all-time highs.
Also Read: Shiba Inu: Shytoshi Kusama Discussing to Get Shibarium on CEXs
Furthermore, SHIB developers are working on new projects for the asset. The SHIB team is working on a new stablecoin and a reward token. Developers are also designing a new burn mechanism rumored to incinerate trillions of SHIB tokens yearly. The new launches could also help SHIB's price to attain new heights.