Lately, the significance of utility has taken the forefront. As the market has seen a multitude of assets emerge, assessing the utility of these assets has become crucial in determining their true value. Shiba Inu [SHIB] entered the market drawing inspiration from the success of Dogecoin [DOGE]. While the meme coin initially performed well, it has encountered difficulties in terms of its price.
To enhance the utility and price of SHIB, the network has been consistently conducting token burns and promoting the asset. Unfortunately, these efforts have not yielded favorable results for the coin's price. Therefore, the question arises: what factors can drive the price of this meme coin?
Shibarium could be the answer to all of Shiba Inu's woes. This upcoming layer-2 network is anticipated to revolutionize the SHIB network with its transformative impact. It is set to become a hub for various developments, including a decentralized exchange [DEX], Metaverse, and games built on Ethereum specifically for the Shiba Inu blockchain. The DEX on Shibarium will empower users to trade SHIB and other tokens in a fully decentralized manner. Through this, it will slash the need of relying on a centralized exchange. Since this will be built on Shiba Inu, it could lure in investors into the SHIB market.
But how will Shiba Inu's price get a boost?
Eliminating zeros and hitting $0.01 can be quite the task. The fact that the asset is currently trading for $0.000008821, makes it all the more difficult.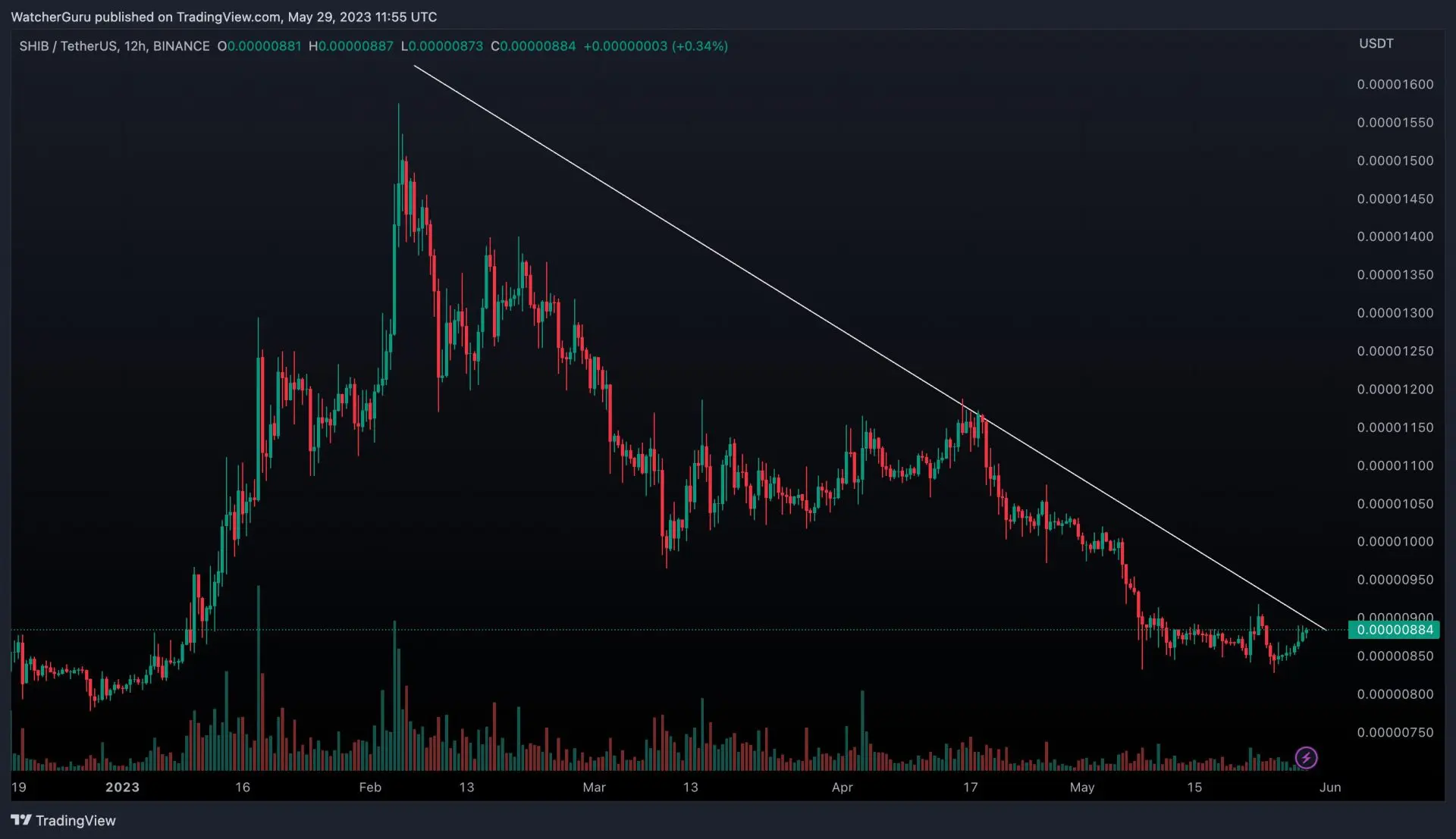 Shibarium, however, offers a notable advantage by incentivizing users to hold SHIB tokens as a means to take part in the platform. Through Shibarium, users who hold SHIB will have the opportunity to stake their tokens. They will also be able to earn rewards as well. This staking mechanism created an additional incentive for users to acquire and hold SHIB.
By nudging users to hold SHIB and stake it on Shibarium, this mechanism can potentially drive demand for SHIB tokens. Increased demand, in turn, has the potential to positively impact the price of SHIB by creating buying pressure in the market. The layer-2 blockchain is expected to bring about immaculate changes and adoption into the market. Therefore, a surge in Shiba Inu's price is highly anticipated.