Since its launch in August 2020, Shiba Inu (SHIB) has earned a name for having turned many early investors into millionaires, and in some cases, even billionaires. From its inception to reaching its all-time high of $0.000008616 in October 2021, SHIB saw a rise of about 85,000,000% (85 million percent). This whopping return turned small investments into millions.
One such early investor purchased $8000 worth of SHIB in late 2020. When SHIB reached its all-time high on Oct. 21, 2021, the investment ballooned to a whopping $5 billion. Many called this the greatest trade of all time.
Also Read: Shiba Inu: If You Invested $100 Upon Launch, Here's Your Profit
Soon after, reports began to emerge that the investor may have lost access to the wallet. However, this was not the case. The investor sold $2.9 billion worth of SHIB a few days after it reached its all-time high. The remaining SHIB was also sold a few days later, and the investor was never heard from again.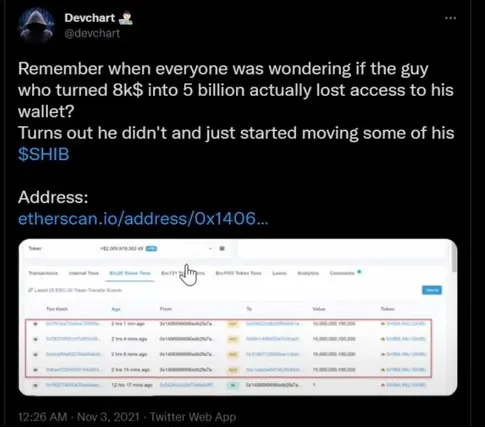 Shiba Inu investor misses out on becoming a billionaire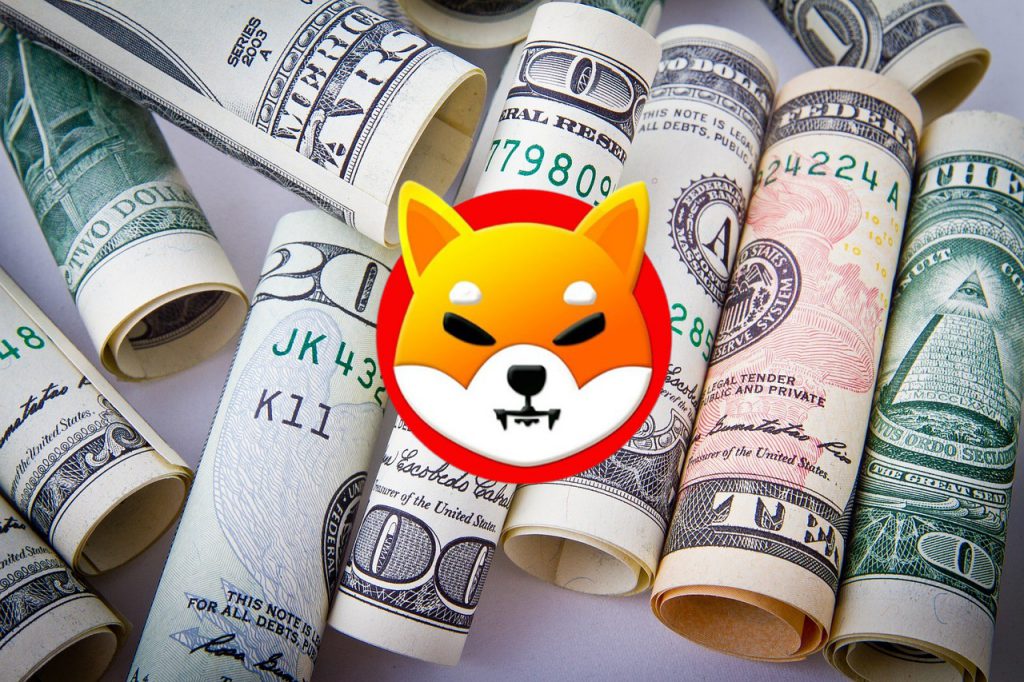 While the previous instance was that of an investor walking away with billions, there is another who missed becoming a billionaire with SHIB. An early investor purchased 25 trillion SHIB tokens, which were worth around $2000 in their early stages. However, SHIB's prices were headed down in the first few weeks after the purchase. The investor panicked and sold the tokens at a loss.
However, had the investor held on for a few more months, the 25 trillion SHIB tokens would have been worth about $1 billion. When SHIB achieved its all-time high, the investor posted a video on TikTok sharing his disbelief.
Also Read: What is Shiba Inu's Newly Released Calcium Token? Explained
He stated, "I just got a message from a couple of mates and they told me that Shiba Inu has gone up 67 million percent since January. Now in January [2021] I was browsing Reddit and came across a recommendation for buying meme currencies. One of them was SHIB. At that time I put $2,000 into it and I left it for a couple of weeks. It went down and I sold it for a loss."
The investor concluded the video by saying, "It turns out that would now be worth $1 billion if I hadn't sold it. Now how to live with that?"
At press time, Shiba Inu (SHIB) was trading at $0.00000727, with a 0.0% change in the last 24 hours.