Shiba Inu's (SHIB) burn rate spiked by 26450.21% as over 3 billion SHIB tokens were sent to the dead wallet. This is the third time in May that SHIB's burn rate has spiked by five-digit percentage points.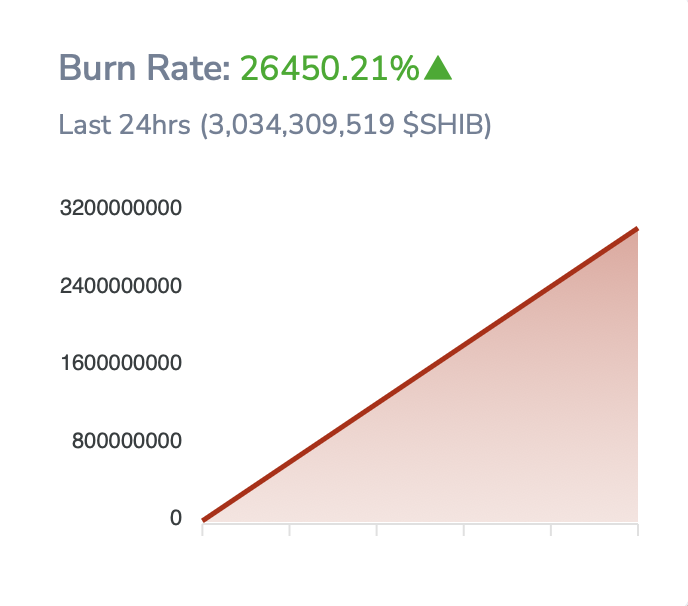 The recent burn spike is attributed to one particular project taking an active part in burning Shiba Inu (SHIB) tokens. Blaze Token, another crypto project, is responsible for the 3 billion SHIB tokens being taken off circulation.
Moreover, this is not the first time Blaze Token has sent a large number of SHIB tokens to the burn wallet. Earlier this month, the project removed 2 billion SHIB from circulation, causing the burn rate to spike by almost 30,000%.
As per the project's Twitter bio, it is on a mission to burn trillions of SHIB tokens. However, the project does not clarify if it will burn trillions of tokens over one year, or over the course of the project's lifespan. Nonetheless, Blaze Token is one of many projects that have come out in support of Shiba Inu (SHIB). Koyo Token is another project that has actively participated in SHIB burns and considers itself an ally of the dog-themed crypto project.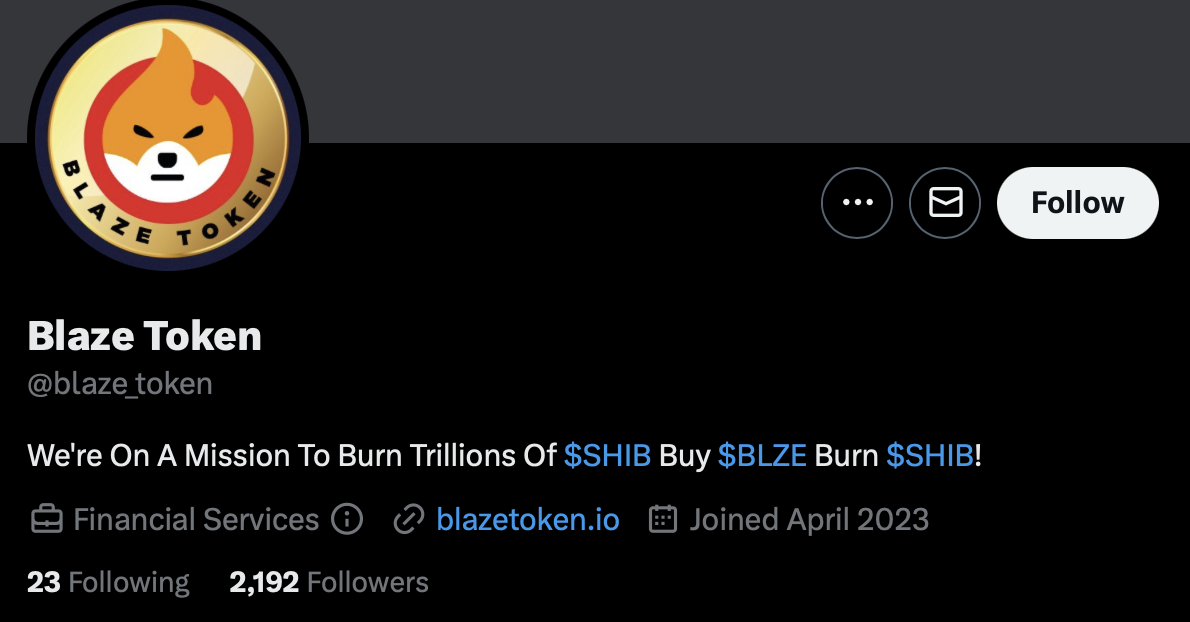 New details about the Shiba Inu Metaverse
SHIB: The Metaverse is another product from the Shiba Inu ecosystem that has long been in development. Although not much is known about when the initiative will be open to the public, the team will be holding a Twitter space to unveil new details about the same. The metaverse project is also anticipated to boost the SHIB ecosystem with more use cases. This may have a positive impact on the asset's price in the near future.
Shiba Inu (SHIB) has a lot on its plate at the moment, with the metaverse and layer-2 network. The project is also working on two additional coins for the ecosystem, namely TREAT, and Shi. However, we do not have fixed launch dates for any of them. Nonetheless, SHIB's attempt to bring more use cases to the project, and thereby try to get rid of the "memecoin" tag is commendable. At press time, SHIB was trading at $0.00000882, down by 0.6% in the last 24 hours.