The Shiba Inu [SHIB] community has placed significant emphasis on its aspiration for a one-cent value. Should this aspiration materialize, it could potentially attract a fresh wave of novice investors, drawn in by the media frenzy surrounding stories of "investors turning into millionaires." However, moving beyond the one-cent dream, in this article, we will explore a forecast with a much more ambitious bet. Here we will discuss the potential path Shiba Inu could take to reach the noteworthy goal of hitting the $0.10 mark.
The challenging conditions that have been affecting the cryptocurrency industry have now impacted Shiba Inu as well. Despite the launch of Shibarium, SHIB failed to see an uptick. In the past, SHIB showed remarkable performance, particularly in 2021, when it rose in the rankings due to a substantial price increase. However, at press time, the meme coin was trading at $0.000007267, with a 0.39% daily drop.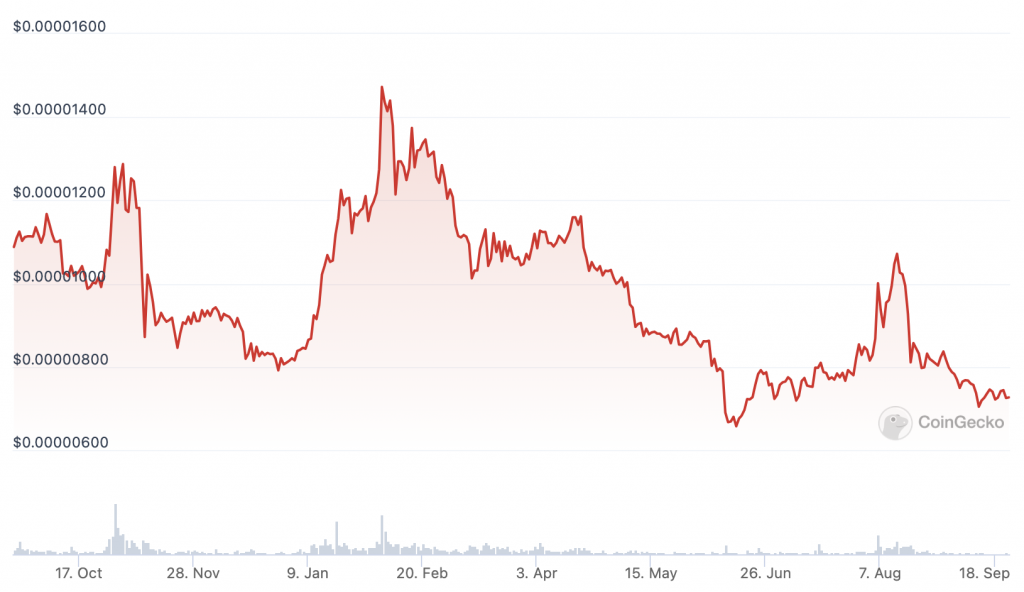 Throughout the last year, the asset has dipped by 32%. Shiba Inu recorded an 11% drop just this month. The asset is currently 91% below its all-time high.
Also Read: How Much Will Shiba Inu be Worth in 5 Years?
SHIB to 10 Cents and Unachievable Feat?
Considering the present circumstances, it's challenging to determine whether the meme coin can attain the 10-cent mark, which would represent an incredible surge of 13,760,000% from its current value. According to Telegaon, there's an expectation that SHIB could reach a peak of $1 by 2050. Consequently, there's an anticipation that SHIB might also reach 10 cents in the same year.
While this optimism is ambitious, it's crucial to evaluate the feasibility of Shiba Inu achieving a $0.10 valuation. Several factors, like adoption, burn rate,ands the overall market sentiment will come into play here.
Also Read: Shiba Inu: SHIB Could Easily Reach $0.01 if This Happens