The past few months have been quite rough for crypto asset prices. Capital has not been flowing into the market, and as a result, the trade volume for most coins has been hovering below average. With Bitcoin's price stagnating in the $26,000–$27,000 bracket, highly correlated assets like Shiba Inu have also been yielding to stagnancy. Even so, bullish predictions are being discussed by community members. In this article, we will analyze the growth room for SHIB over the next half-decade.
Also Read: Shiba Inu: A $1,000 Investment Turns to $15 Million in Sept. 2023
Forecasting SHIB's 2028 Target
Investors can expect Shiba Inu's long-term prospects to sharpen with time. As pointed out in a recent article a day ago, the My AI chatbot affirmed that exciting things lie ahead for Shiba Inu. Specifically, it pointed out that SHIB has managed to garner a lot of attention lately, and as a result, lucrative opportunities could be on the cards for the asset.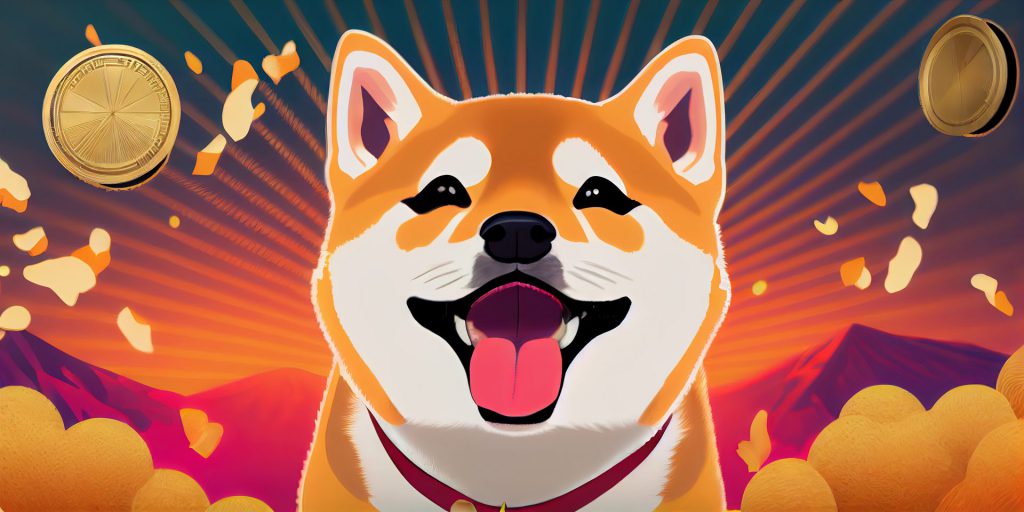 Also Read: Shiba Inu Could Reach $1 by 2024? Here's a Reality Check
As far as the price front is concerned, SHIB could end up fetching around 5x returns for its investors in just a few years. According to the crypto price-tracking website DigitalCoinPrice, Shiba Inu's Fear & Greed Index's reading has been hovering around 34.75, pointing towards extreme fear. As a result, it is "risky" to sell the asset at this stage. However, by the end of 2023, the asset can be expected to attain an average price of $0.0000148.
Likewise, one year down the line, i.e. in 2024, the platform's prediction pointed out that SHIB will rise to $0.0000186. Eventually, in five years, i.e. by 2028, SHIB could reach an average price of $0.0000387. From the current price of $0.000007288, this marks a 431% rise.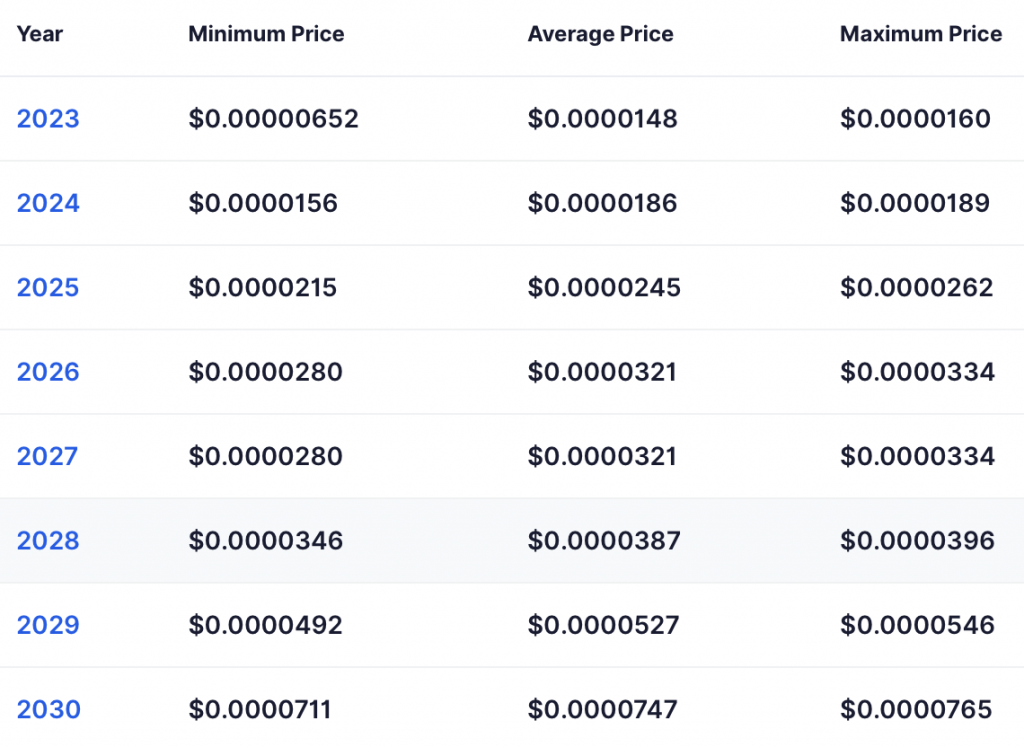 Nevertheless, it should be noted that there is no 100% guarantee that the asset could rise to the aforementioned target by 2028. The crypto market is highly volatile, and the price could swing in either direction. Thus, do your own research before diverting funds towards SHIB or any other asset.
Also Read: Shiba Inu: $3,400 Investment Turned To $1.55 Billion in 1 Year