Shiba Inu whales have been accumulating SHIB tokens of late. Whale tracking platform WhaleStats recently took Twitter to reveal that "BlueWhale0073," ranked 254 on its platform, bought billions of tokens via a couple of transactions.
Via the first transaction, the said large participant added about 194 billion SHIB tokens worth $2.06 million to its wallet. In another recent transaction, it bought 117.8 billion SHIB worth $1.25 million. This means, that BlueWhale has bought about 311.9 billion tokens in aggregate worth over $3.3 million.
Despite the buys, SHIB has not been inclining on its price chart. At the moment, it is in the midst of a downtrend and could drop down to either $0.00001 or $0.0000092 without bullish support.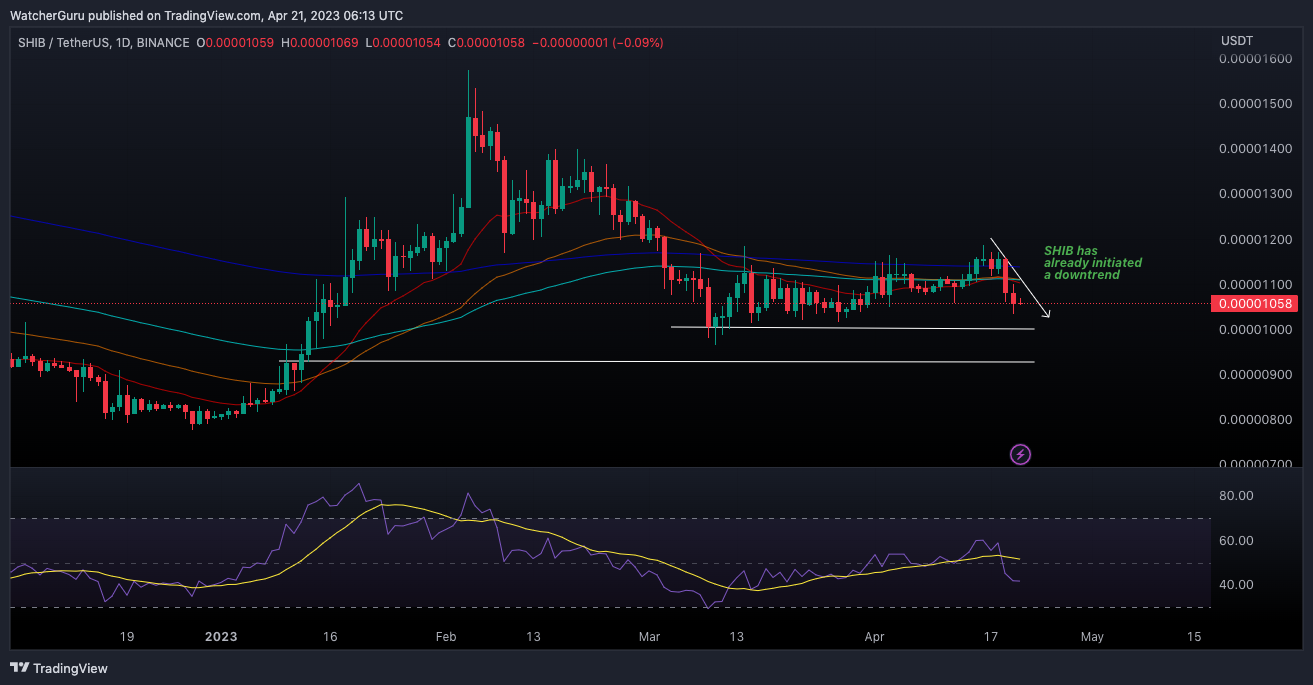 Also Read: Why Is Shiba Inu Struggling In a 'Bull Market'?
What is holding back Shiba Inu?
A further inspection of BlueWhale's wallet revealed that it held only 1.415 billion tokens in total. At press time, they were worth around $14.9k alone. This means alongside buying, the whale has also been cashing out by selling, adding bearish pressure to the price of SHIB.

Also Read: SHIB Investors With 'Zero Balance' Rise By 147% in One Week
Parallelly, it should be noted that the overall large transaction volume remains to be quite low [3.5 trillion SHIB] when compared to the recent peaks noted [around 20-30 trillion SHIB] over the past month. This likely means that whales, as a group, are exercising caution at this stage by not over-indulging with Shiba Inu.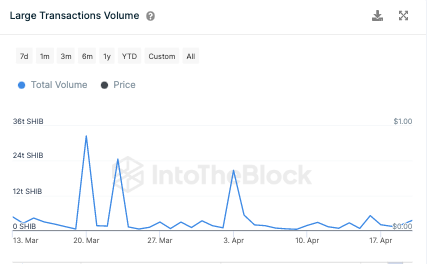 In fact, the buyer-seller trade difference at press time also painted a gloomy picture for SHIB. On all the timeframes, the tokens sold were higher than the ones bought, with the difference being in billions.

So, until the sells outweigh the buys and the macro-bearish bias is present in the SHIB market, it will be tricky for the price to incline. Only when the momentum ball is pushed towards the bullish court by the bulls, would an uptick transpire for Shiba Inu.