Owing to the sluggish market conditions, Shiba Inu's trading volume has been on a downtrend. As analyzed a couple of days back, this metric dropped to a four-month low. On Wednesday, Shiba Inu's average 24-hour trading volume reflected a value of $119 million.
The market was devoid of momentum even on Friday, April 28. At press time, the overall crypto market cap remained stagnated around the $1.21 trillion mark. Over the past 24 hours, it registered a mere 0.6% incline. Well, such was the state of Shiba Inu as well. After noting a negligible 0.1% rise over the past day, SHIB was seen exchanging hands at $0.00001028.
Leaving aside the horizontal price movement, the malnourished trade volume continues to plague SHIB. At press time, the 24-hour trade volume stood at $106.47 million, a level even lower than Wednesday's number. The suppressed volume indicated that market participants are currently steering away from Shiba Inu. At this indecisive juncture, they are perhaps waiting for a directional bias to get established before buying or selling SHIB.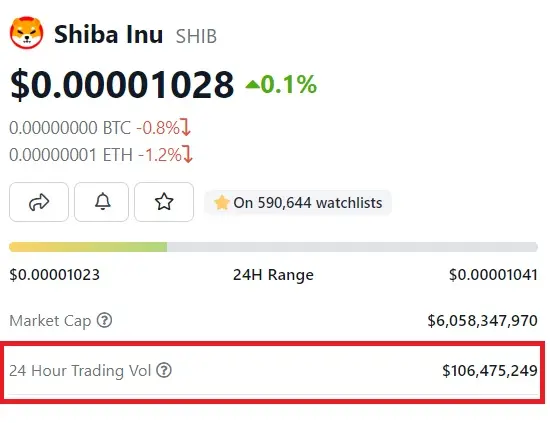 Also Read: Shiba Inu Hits Rock Bottom for the 1st Time in 2023
Will there be weekend drama for SHIB?
Volume is essentially a double-edged sword, for it gauges both buy-side and sell-side transactions. Analyzing the buyer-seller trade difference metric from IntoTheBlock revealed that buyers are currently more active than sellers during this ongoing dry spell. Over the past 6 and 12 hours, the number of SHIB tokens bought, exceeded the number sold by billions. However, in dollar terms, their value remained rather trivial.
Shiba Inu's volatility is currently hovering around its quarterly lows. This suggests that there's not enough momentum at present to drive SHIB's price up or down. Alongside, it should be noted that SHIB's correlation with Bitcoin and Ethereum is currently hovering in the 0.5-0.6 range.
This essentially implies that SHIB's movements are not completely dependent on the top coins' bias. So, for the flat-price phase to conclude, SHIB's volume will have to organically rise up. Only when that happens, can a break-out in either direction be expected. Else, market participants should brace for another non-dramatic weekend for Shiba Inu.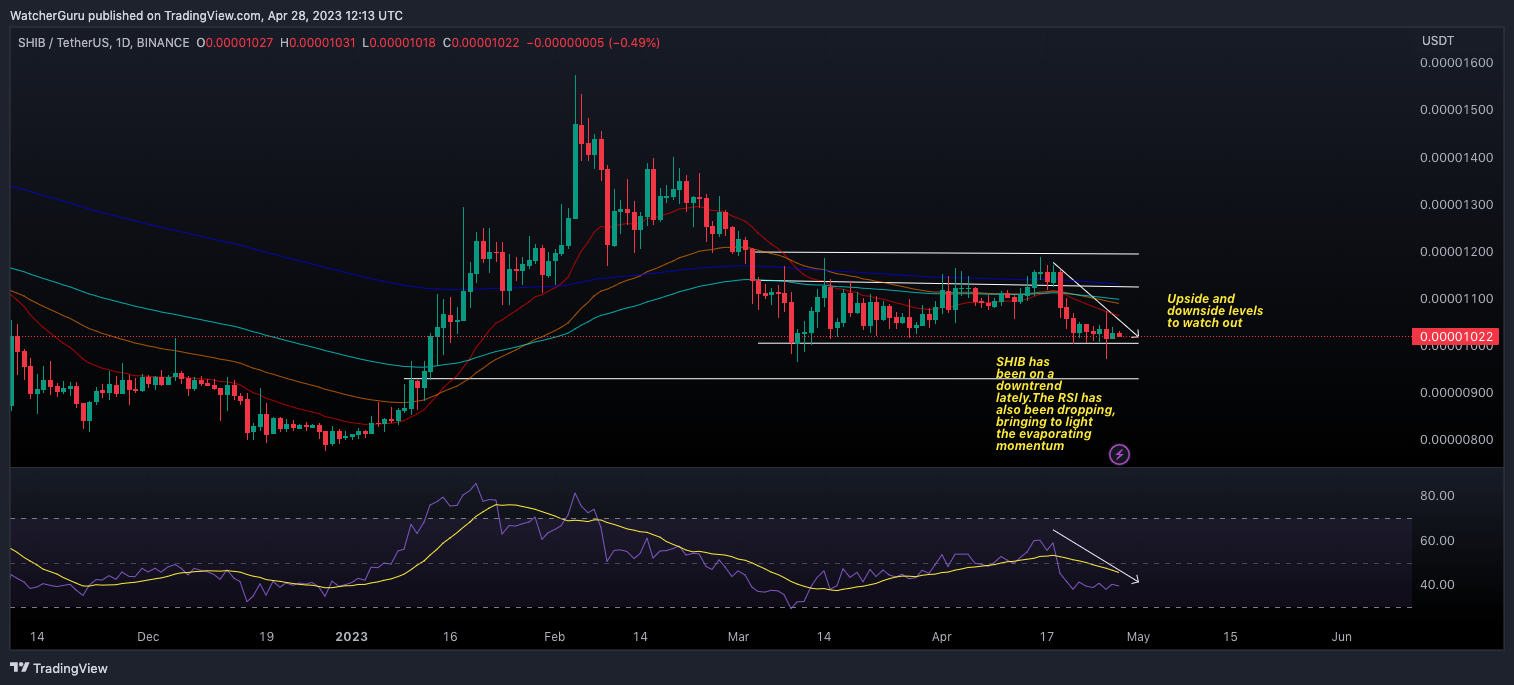 Also Read: Dogecoin Founder 'Answers' How to Turn $1,000 Into $100,000