Adoption has taken a leading role in the crypto sector. While prominent cryptocurrencies such as Bitcoin [BTC] and Ethereum [ETH] remain favored options, meme coins like Shiba Inu [SHIB] are beginning to make their presence felt.
FCF Pay's latest service, known as FCF Crypto Bills, has been receiving significant praise. This service enables holders of major crypto, including Shiba Inu, to pay bills with over 20,000 American firms within its network. To further elevate their efforts, FCF Pay chose to engage in a partnership with the renowned automobile manufacturer, Honda.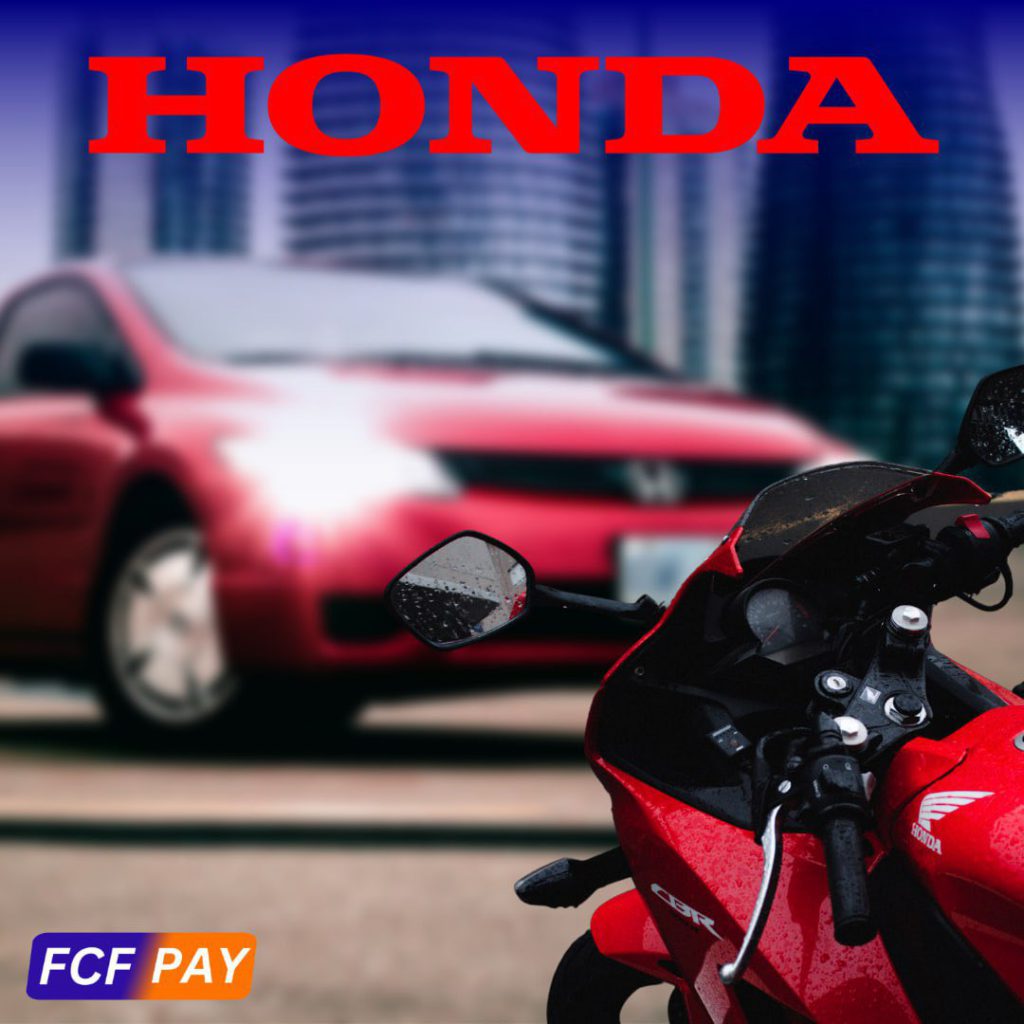 With this collaboration, customers will be able to utilize more than 100 digital assets. This includes Bitcoin, Ethereum, Shiba Inu, and XRP to finance, lease, or buy Honda vehicles. In addition to SHIB, users are also allowed to pay up using the asset's offspring, BONE and LEASH.
At present, the service is exclusively accessible to individuals residing in the United States. Nevertheless, FCF Pay has affirmed its dedication to extending the service to other countries in the near future. This collaboration stands out and is expected to boost the value of Shiba Inu along with the rest of the crypto market.
Also Read: Shiba Inu: Texans Can Settle Solar Panel Bills in SHIB From Sept 2023
Shiba Inu's Adoption Metrics Point Skyward in Positive Trend
According to the latest adoption data from IntoTheBlock, there has been a significant increase in the rate of newly created addresses conducting their inaugural transaction among all active addresses within a single day. Presently, this rate stands at 43.64%, a notable jump from the 25% adoption rate seen earlier this month. This current rate represents the highest monthly figure recorded on the network.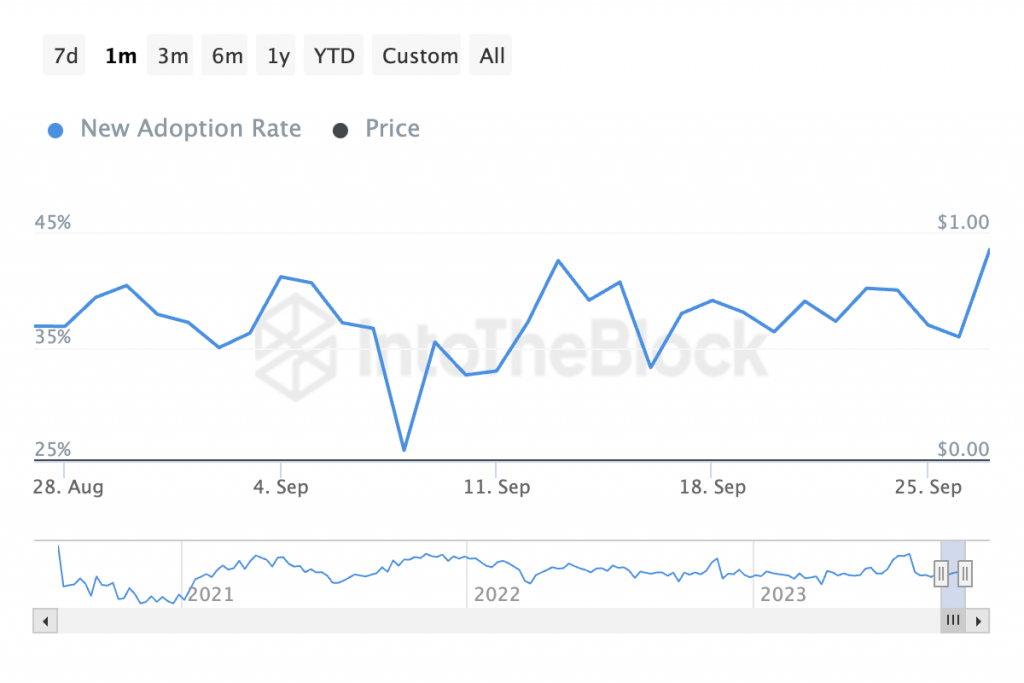 Nonetheless, this uptick in adoption did not translate into a corresponding increase in the meme coin's value. At press time, SHIB was trading at $0.00000723, reflecting a 2.46% decrease over the past week. Shiba Inu's market cap was recorded at $4.26 billion. Furthermore, the asset had slipped to the 18th position in the rankings.
Also Read: Shiba Inu: SHIB Forecasted To Rise 1,800%: Here's When