Shibarium, the layer 2 protocol of Shiba Inu [SHIB], was expected to emerge as the beacon of light for the assets' recovery in 2023. On the contrary, Shibarium has been thriving while Shiba Inu has been in a slump. However, there is potential for them to synergize in the near future. This Layer 2 protocol gained significant attention after achieving a notable milestone in its transaction activity.
Shibarium's scanner revealed that during the weekend, the platform registered a remarkable 177,000 transactions. This surge in activity marks a significant increase compared to Shibarium's previous peak, which was consistently around 130,000 transactions. However, currently, the number of daily transactions is 168.15K.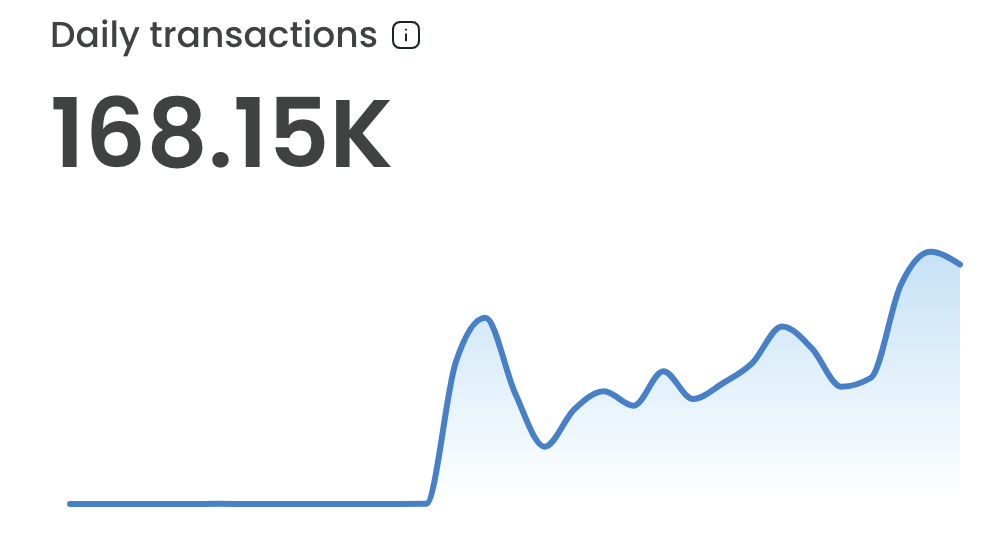 The recent upsurge has contributed to the overall transaction count, which now stands at 1,902,264. It won't be long before this figure hits the next milestone of 2 million. Additionally, the total number of wallet addresses currently stands at 1,125,588. With an average block time of 5.0 seconds, there are currently 571,276 blocks in Shibarium.
As mentioned earlier, this surge failed to reflect on the burn rate as well as the price of Shiba Inu. At press time, the meme coin was trading at $0.000007338 with a 1.37% daily drop. However, the reduced fees, improved transaction speed and utility, and DeFi development could eventually aid in the price growth of SHIB. Therefore, Shibarium's rising adoption is viewed as a boon.
Also Read: Shiba Inu: 9 Developments in Shibarium That Could Push SHIB to $0.01
Analyzing Shiba Inu's plummeting burn rate
There has been considerable discussion surrounding Shiba Inu burns, with many anticipating that Shibarium would lead to increased burns, subsequently reducing the overall supply. However, this expectation hasn't materialized. According to data from Shibburn, the weekly burn rate of Shiba Inu has declined by more than 40%. This marked the second consecutive week of a decline in the burn rate, with a total of 338,915,708 SHIB tokens, equivalent to $2,552, being taken out of circulation in the past week.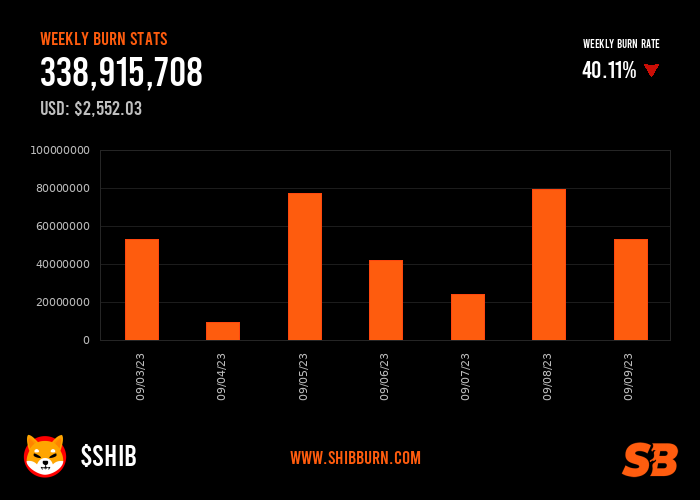 Nonetheless, in a recent tweet, a member of the SHIB ecosystem affirmed that Shibarium primarily focuses on scalability and affordable gas fees rather than token burns. This individual, known as SHIBBPP.X, emphasized that Shibarium has presented a significant solution.
Also Read: Shiba Inu: Why Is Shibarium Ideal for Small Businesses?