The markets crashed on Wednesday sending the majority of cryptocurrencies to plummet nearly double digits in the indices. Bitcoin was consolidating for close to two weeks and dipped below the $19,000 mark for the first time in September. Ethereum on the other hand slipped 9% today despite conducting a successful Bellatrix Merge on Tuesday. The Merge hype didn't make ETH stay in the green as the markets are under the grip of bearish sentiments.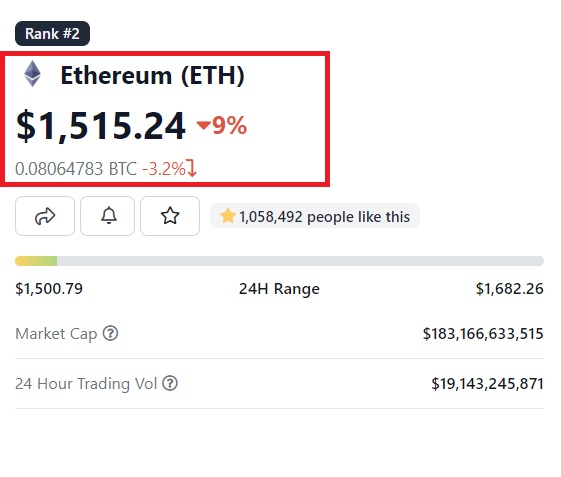 However, several investors are making use of today's Ethereum price dip by accumulating more coins. Investors believe the dip is an opportunity to buy more, which would reward good returns after the Merge is complete.
Also Read: Mysterious Wallet Deposits $434m Worth of Ethereum Ahead of Merge
Will Ethereum Spike in Price After the Merge?
Ethereum will transition from Proof-of-Work to Proof-of-Stake and is looking to breach $2,000 in the days leading up to the Merge. Crypto analyst Jason Pizzino predicted to his 275,000 YouTube subscribers that Ethereum Merge will trigger a short-term price disaster.
Pizzino warned that things might go in the opposite direction during the Merge and investors need to be prepared for it. "Looking at the US dollar on Ethereum, we just closed back above the 50 Fibonacci level," he said.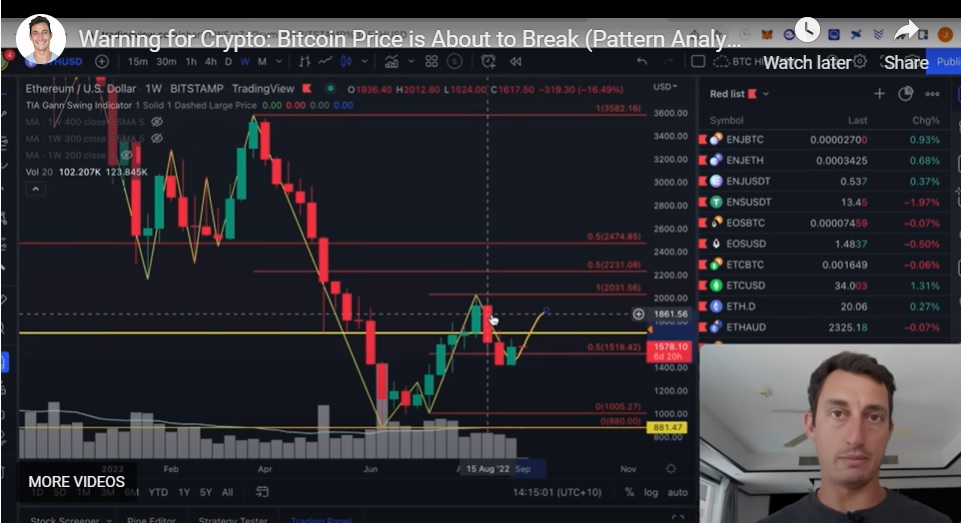 Also Read: SEBA Bank launches Ethereum staking ahead of the Merge
The analyst continued, "So basically the facts on what we're seeing here in terms of price – above the 50 the resistance level is still at about $1,700 based on the previous support levels of the bull market cycle."
Pizzino stressed that Ethereum could face resistance at $1,700 and if it doesn't break the barrier, bulls might be in trouble. "The warning is forming a lower top than the previous top that is going to spell a little bit of disaster I think – at least in that short term, the medium term [which is] weeks to months based on technicals," he said.
At press time, Ethereum was trading at $1,515 and is down 9% in the 24 hours day trade. It is also down 69% from its all-time high of $4,878, which it reached in November last year.