A machine-learning algorithm has given out a Solana price prediction for December 31, 2022. The forecast indicated that SOL could remain on the back foot from its current price of $14. Solana jumped nearly 7% on Tuesday after the CPI data came out better than expected showing inflation at 7.1%.
SOL jumped from $12.85 to $14.07 after the CPI report attracted bullish sentiments in the indices. The crypto is currently at its monthly high as it moved above $14 for the first time in two weeks.
Also Read: US Prosecutors Accuse Sam Bankman-Fried of Illegal Political Donations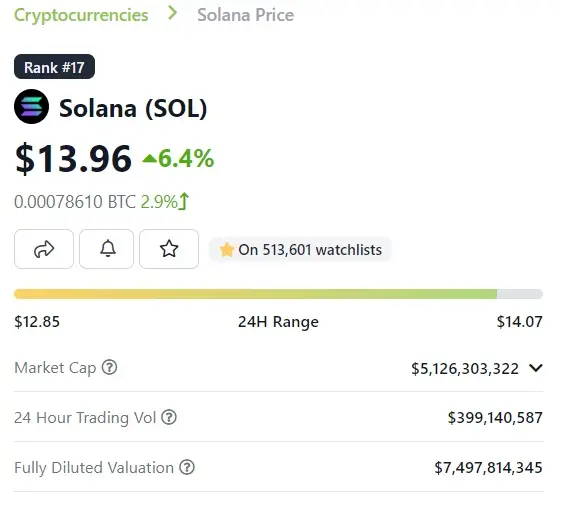 However, the markets seem to be retracting on Wednesday and might not remain on the greener side of the spectrum for long.
Solana: What Could SOL's Price Be On December 31?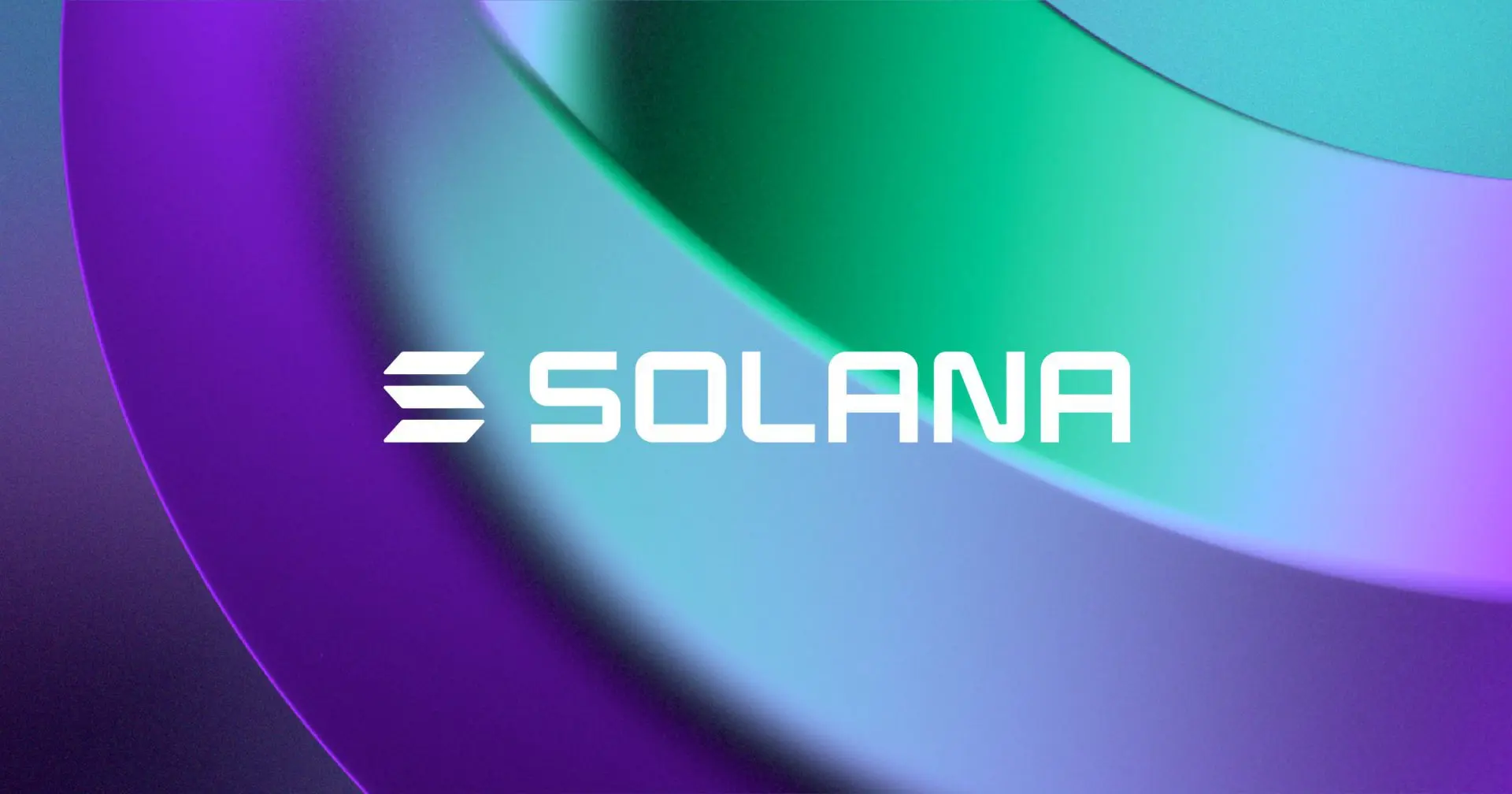 'Price Predictions', is a machine learning and algorithm-based price indicator that uses artificial intelligence (AI). It calculates a token's moving average (MA), relative strength index (RSI), moving average convergence divergence (MACD), Bollinger Bands(BB), and others indicators. The AI has predicted Solana's price for December 31, 2022.
The machine learning algorithm predicted that Solana's price could be $12.81 on December 31, 2022.
Also Read: Sam Bankman-Fried Denied Bail by Bahamas Judge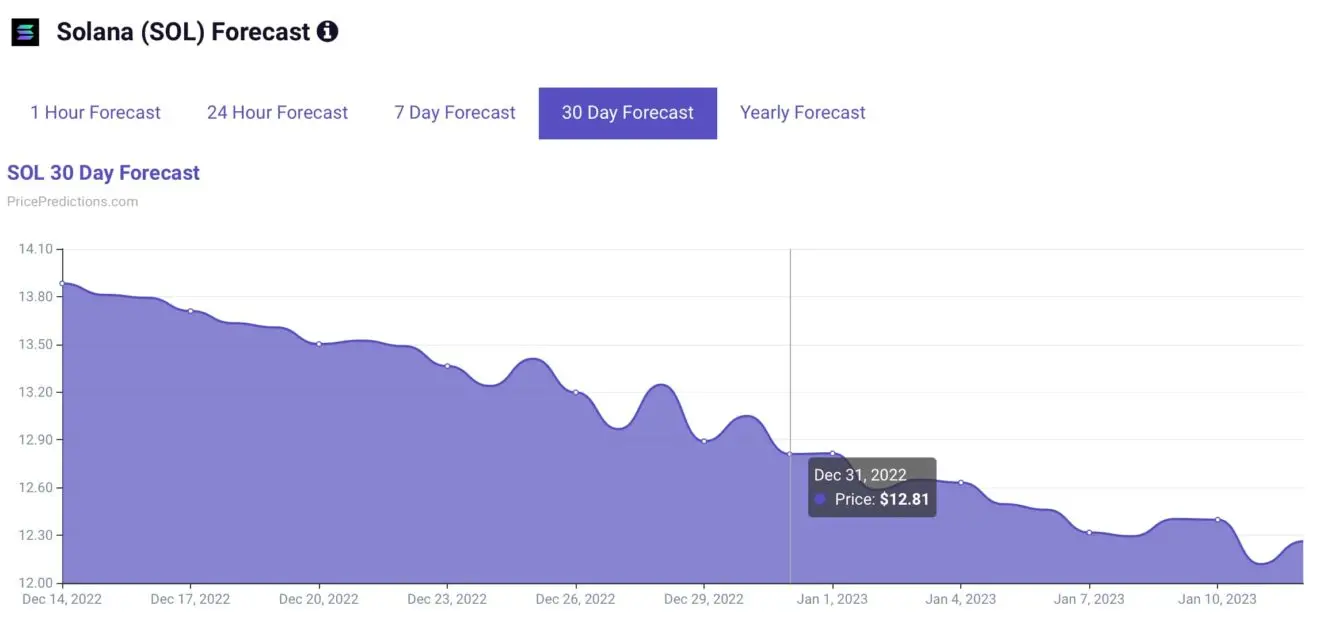 The AI's prediction claims that SOL's price could decrease by 9% in the next three weeks before the end of the year.

The AI has also predicted Bitcoin and Shiba Inu's price for December 31, 2022. You can read more details about the prediction for BTC here and SHIB here.
Solana was among the hardest-hit cryptocurrency due to the FTX and Alameda fallout. It fell more than 60% in less than a week in November making it reclaim its previous levels and remain a pipedream. The crypto is facing resistance at $14 levels since then and is unable to breach the mark despite repeated attempts.
Also Read: Binance expands payments service to US post DOJ probe rumors
At press time, Solana was trading at $13.96 and is down 6.4% in the 24 hours day trade. SOL is down 94.6% from its all-time high of $259, which it reached in November of last year.