Just when it seemed like the broader crypto market was on the verge of recovering, it yet again started shedding value. By mid-day on Wednesday, most top coins had already begun flashing red readings, with Near, Solana, and VeChain being the top losers amongst the top 40 tokens at the time of press.
Owing to the dump, the global crypto market cap was down by almost a percent, to $1.86 trillion.
Solana [SOL]
Solana had been in the news over the past day owing to its latest Robinhood listing. Just like its other counterparts like Shiba Inu, Compound, and MATIC that got listed, even SOL had witnessed an imminent price spike and a hike in its volume and volatility. However, in a span of less than 4-hours on Wednesday, this token ended up shedding 3% of its value.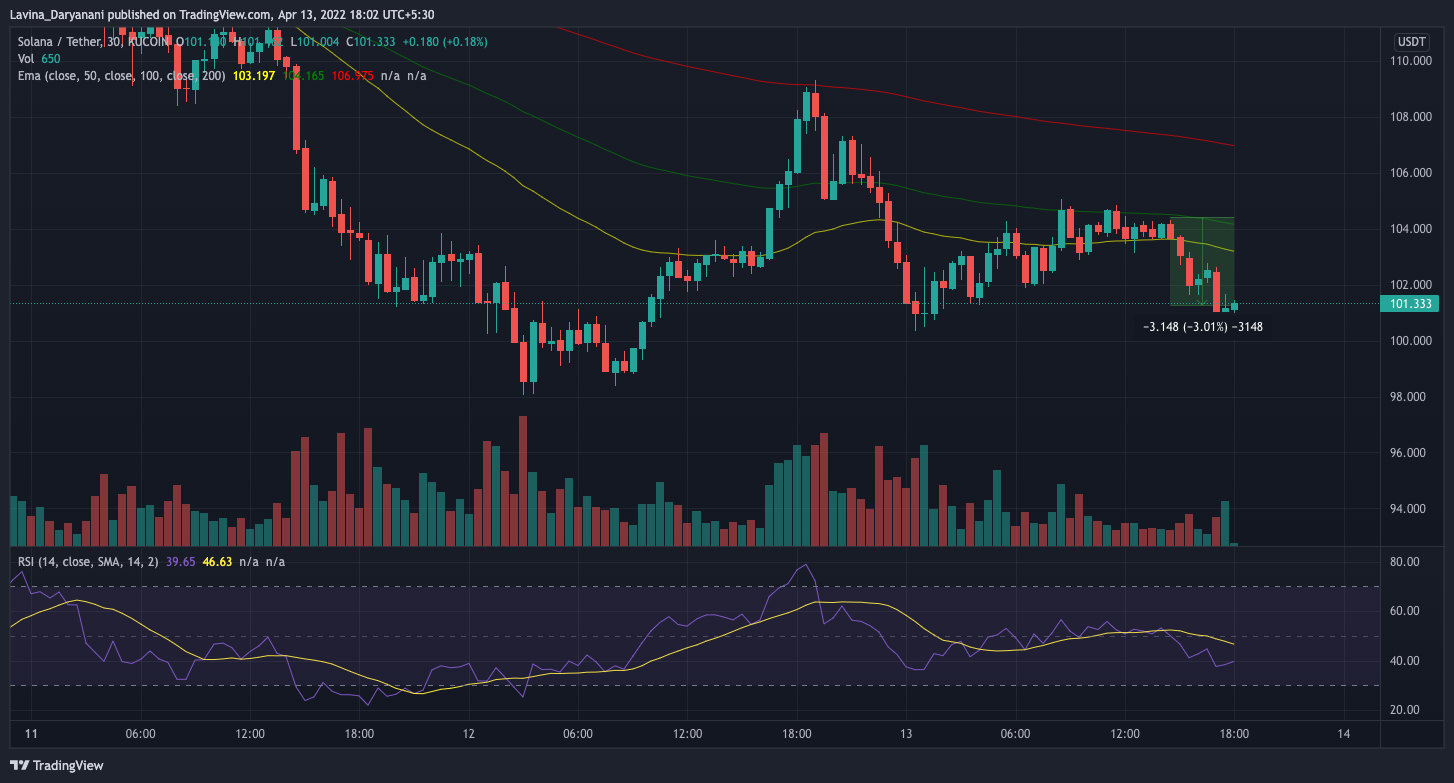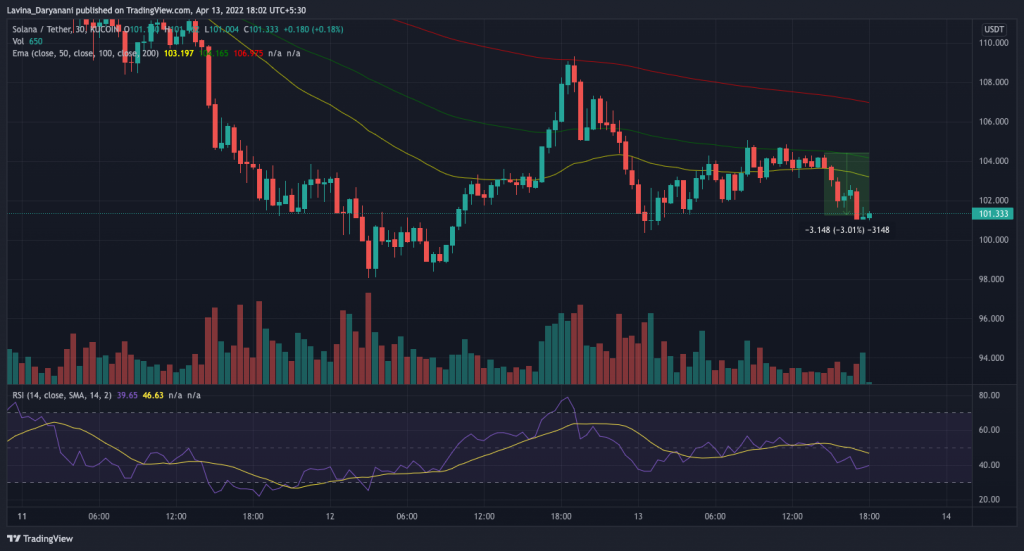 The funding rate curves of all major exchanges for Solana were in the negative territory at the time of press, indicating that the majority of traders have placed bearish bets and expect the assets price to lose even more value over the next few hours. The long: short ratio flashing a reading below 1, reasserted the same narrative.
Near Protocol [NEAR]
Near has been trending for a while now. Of late, it had become the token that almost every person from the crypto space was talking about. A couple of major ecosystem-centric developments and its 48% rally had opened the doors for chitter-chatter and speculation. Nonetheless, Wednesday's dump showed no mercy to this token. NEAR had lost 4.36% of its value in just the past 4 hours.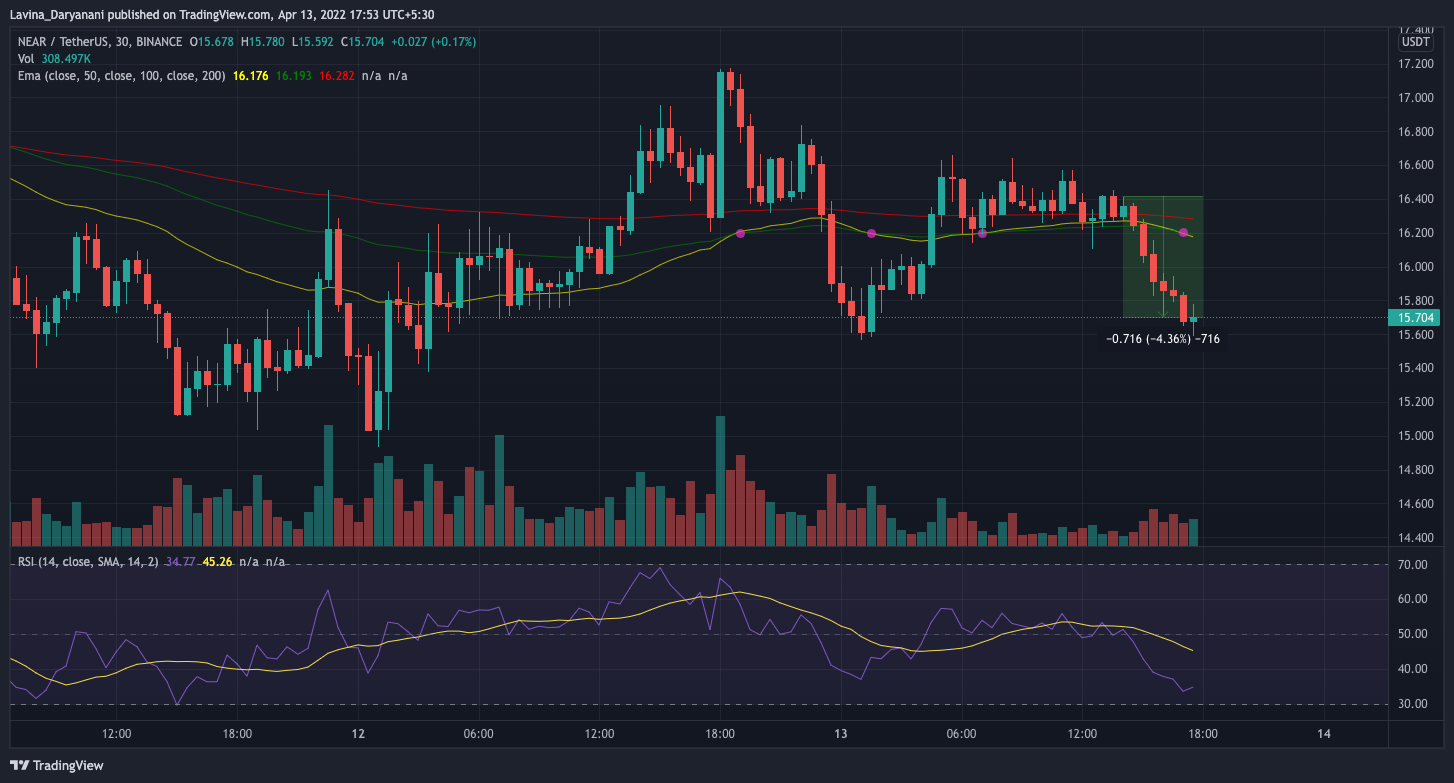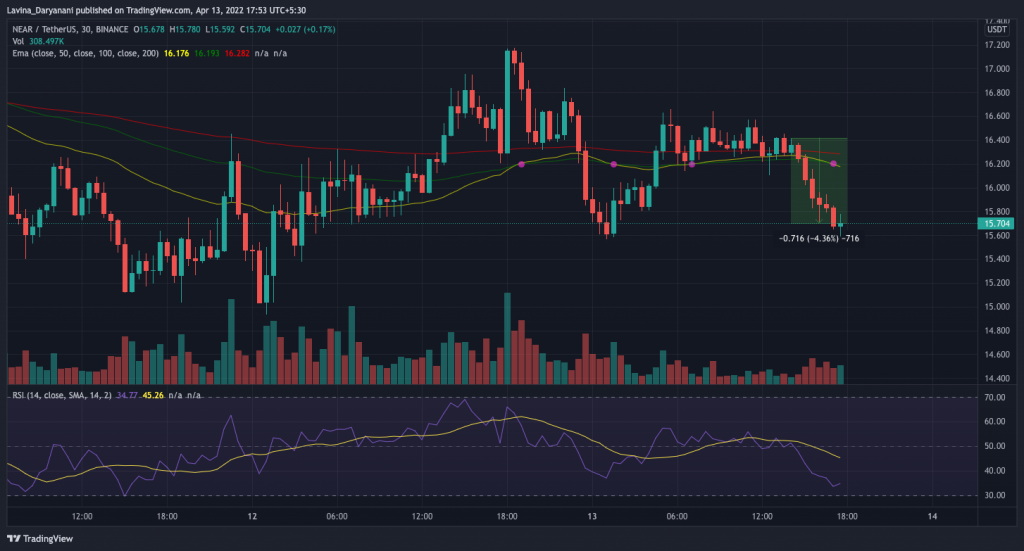 NEAR's funding rate on most exchanges was negative at the time of press. Alongside, its long: short ratio stood at 0.76 on the 30-minute frame at the time of press, indicating that the short bets of futures traders were more than their long counterparts. Together, they point toward the fact that the majority of traders expect the price of NEAR to dip even further before rebounding.
VeChain [VET]
When compared to its other counterparts, VeChain's state started deteriorating a couple of hours in advance itself. After shedding more than 4% of its value over the past 6 hours, VET was priced at $0.059 at the time of press.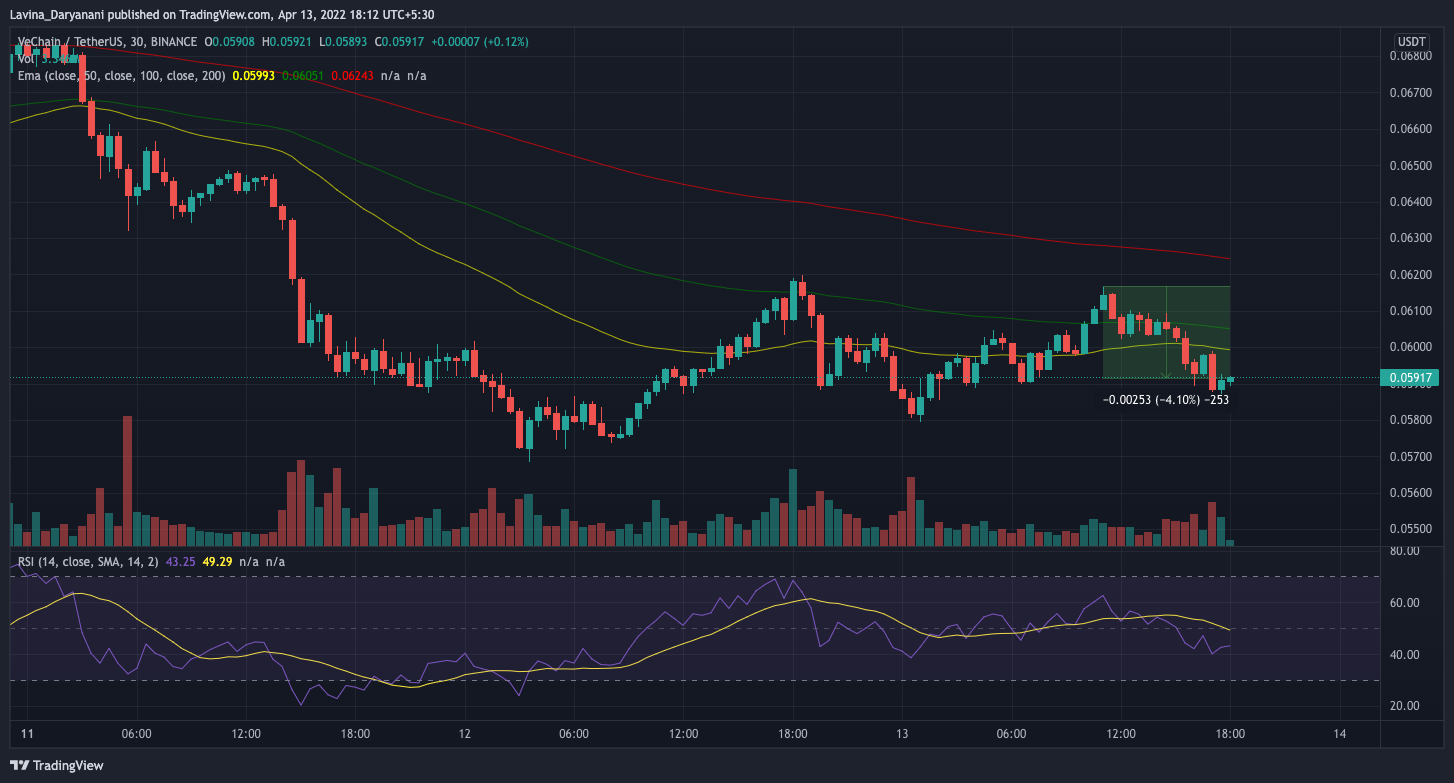 Futures traders stood divided concerning VeChain. Its long: short ratio for starters, stood at the brink of 1, indicating that a nearly equal number of bullish and bearish bets had been placed on this asset. The funding rate curves of almost all major exchanges too coincided around the neutral 0.1% mark.
Thus, given the current state of affairs, the degree of bearishness of Solana and Near can be expected to intensify over the next couple of trading sessions. However, with things looking slightly better in the futures market for VeChain, it should be able to put a cap on its losses sooner than the other two tokens.