The downfall of the FTX empire affected the entire crypto market. However, Solana [SOL] was among the assets that witnessed a major plummet. Not just the asset's price but the entire network was in a slump. A recent report highlighted how the number of active developers of mainstream blockchains had dropped throughout the year. It should be noted that Solana accounted for most of it.
Token Terminal pointed out that the active developer count had dipped from 3,700 back in January all the way down to 1,600. Developers in the Solana ecosystem dropped from 2,453 to 75.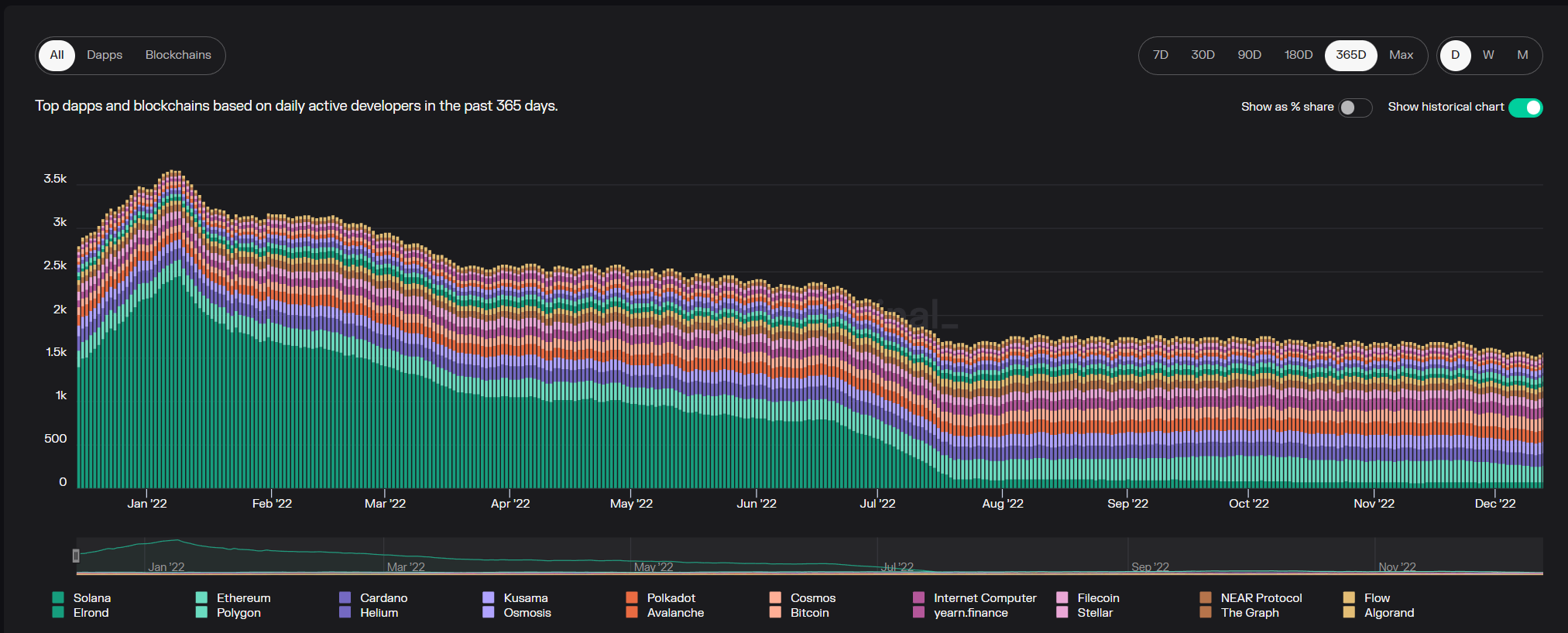 Earlier today, Solana released a report that noted how there were 2053 active developers on projects with an SOL integration. In addition to this, 1654 of those active developers were working on a project that is only focused on Solana. All of this data was curated for the month of November.
Elaborating on the same, the report read,
"It's important to note that a decent number of these developers may just be trying Solana for the first time, versus being a full-time developer building on Solana."
Furthermore, the on-chain metrics of the Solana network also dipped. DeFi research platform Yield App detailed how the network was struggling.
Solana's daily transactions dropped from a high of 35 million in September to 18 million. This 50 percent plummet in transactions in three months could be connected to the 59 percent fall in daily active wallets. At present, there were only 364,000 active wallets. It should be noted that back in September there were a total of 852,000 daily active wallets.
The total value locked [TVL] of Solana plunged from a high of $10 billion to $286 million, at press time.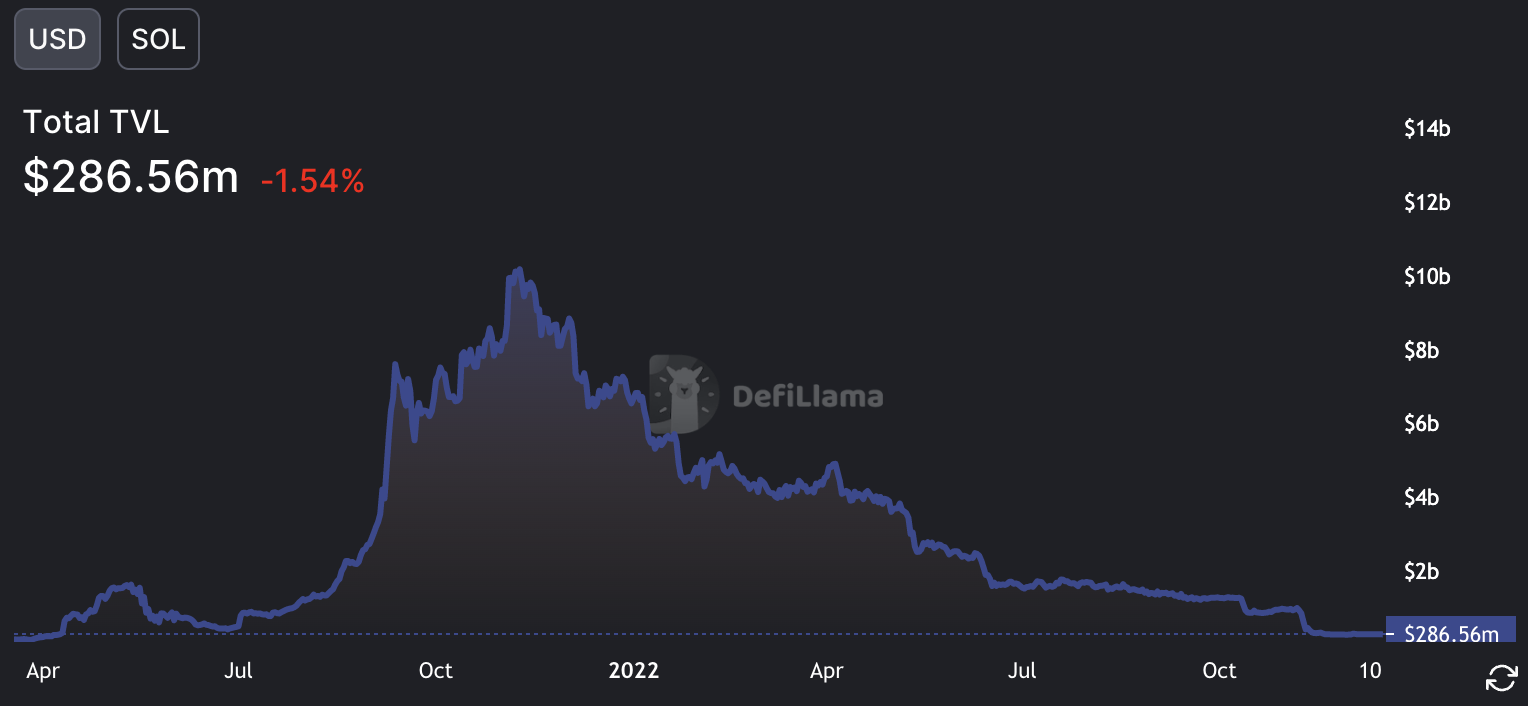 Here's how Solana has been faring
After a long volatile month, SOL witnessed a slight upswing earlier this week. The asset rose from a low of $11.01 all the way to a high of $14.89. However, at press time, SOL was dropping by 4.64 percent over the last 24 hours and was trading for $13.44.