Solana is up double digits on Wednesday and is displaying bullish sentiments in the indices. SOL is up 10.7% today reaching its weekly high of $32. The crypto markets magically turned green after Bitcoin climbed 5% and Ethereum 11%, pulling the markets up along with it. The crypto markets are going in tandem with the stock markets as Dow Jones was up 337 points yesterday. The equity markets are in the green since Monday and are up nearly 4.3% this week.
Also Read: 3 Cryptos That Lost Their 'Way' In 2022 Compared to 2021
Solana Latest News & Updates
The Finder's panel published a survey on Wednesday highlighting investors' concerns about the Solana network. The main concern that's plaguing the network is the power outages. The survey shows that 22% of the panel believe power outages are a result of its low-cost transactions while 78% say it's a bigger issue.
The findings also point out that the majority of holders plan to 'hold' Solana for the long term. 22% of investors plan to sell SOL and double the number of investors, 42%, plan to hold it for the long term. Also, 33% of investors are considering buying SOL and accumulating more in the coming months.

Also Read: Why Does Bitcoin Even Exist? Explained!
SOL Price Prediction 2025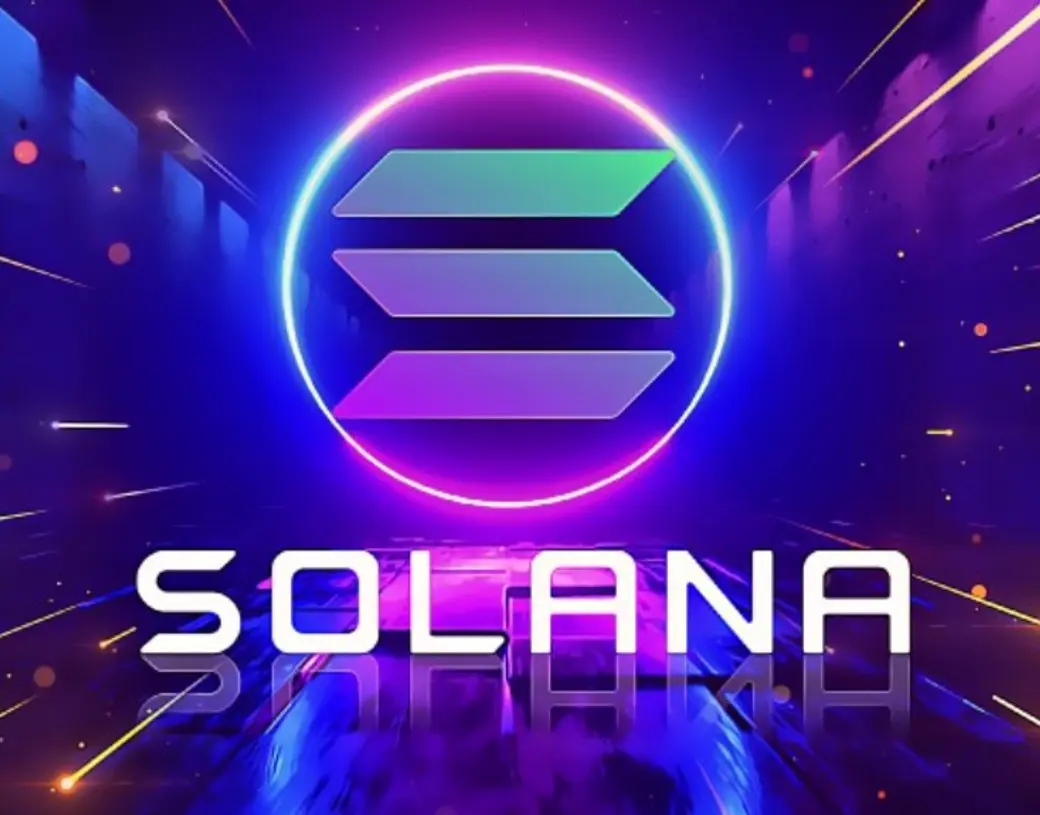 The Finder's panel updated their price prediction for Solana on Wednesday. The panel predicted that SOL could reach a maximum high of $35 by the end of October 2022.
SOL could go 4x from its current price and reach $116 in 2025, predicts Finders panel. The value of SOL could double from 2025 to 2030 and reach $236 in 2030, the prediction report stated.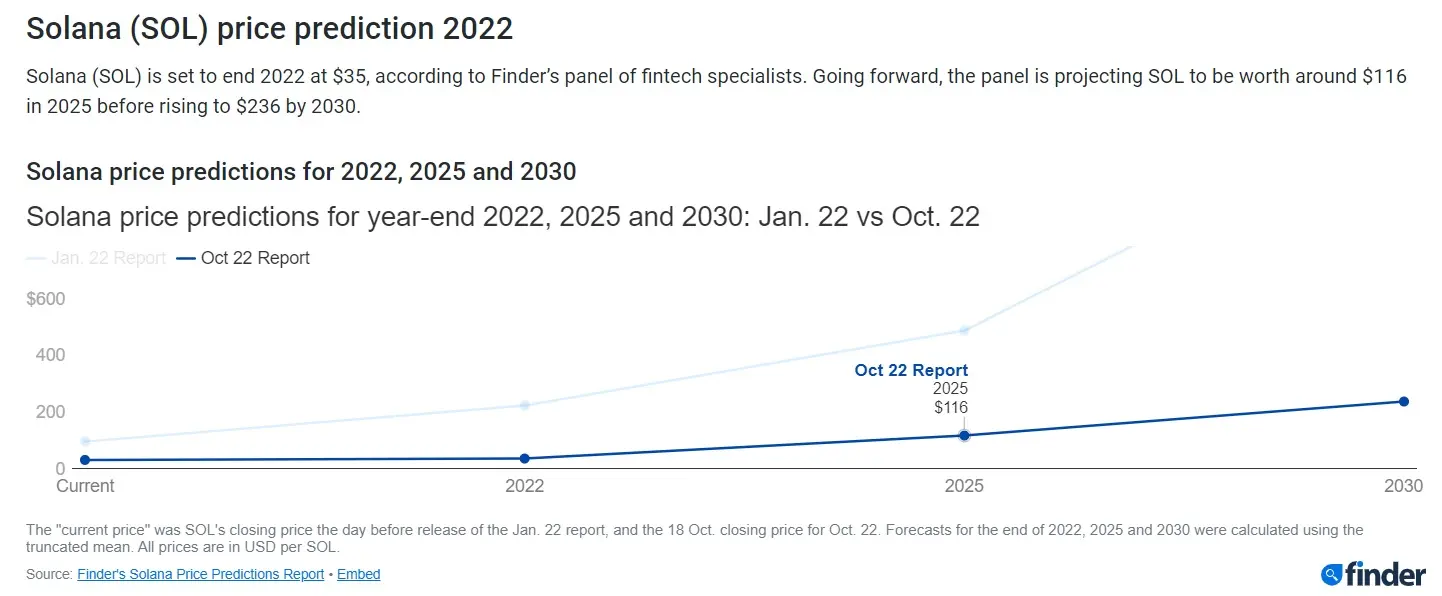 "Solana is the fastest blockchain in the world and the fastest growing ecosystem in crypto, with thousands of projects spanning DeFi, NFTs, Web3, and more," said Sathvik Vishwanath, CEO at Unocoin Technologies in the panel.
Also Read: $1,000 Investment in Shiba Inu Turns Into $19 Million in October 2022
At press time, Solana was trading at $32 and is up 10.7% in the 24 hours day trade. The crypto is down 88% from its all-time high of $259, which it reached in November last year.