Solana (SOL) is one of the best-performing crypto assets in 2023. Since the beginning of the year, the asset's price has surged by over 200%. SOL's price spike is more than double that of Bitcoin's (BTC) over 100% growth in the same time frame.
Also Read: Solana: FTX Founder Used Alameda Profits to Buy SOL for $0.20
Solana's (SOL) surge in 2023 is especially commendable, given that the project suffered heavy losses after the collapse of FTX. FTX founder Sam Bankman-Fried (SBF) was very bullish on the project and bought large quantities of the token. When FTX went bust, SOL took a big hit, and its price plummeted. Nonetheless, the crypto asset has made an incredible pace this year, showing that it is indeed a worthy altcoin everyone should consider.
How much would you make with weekly $100 in Solana since launch?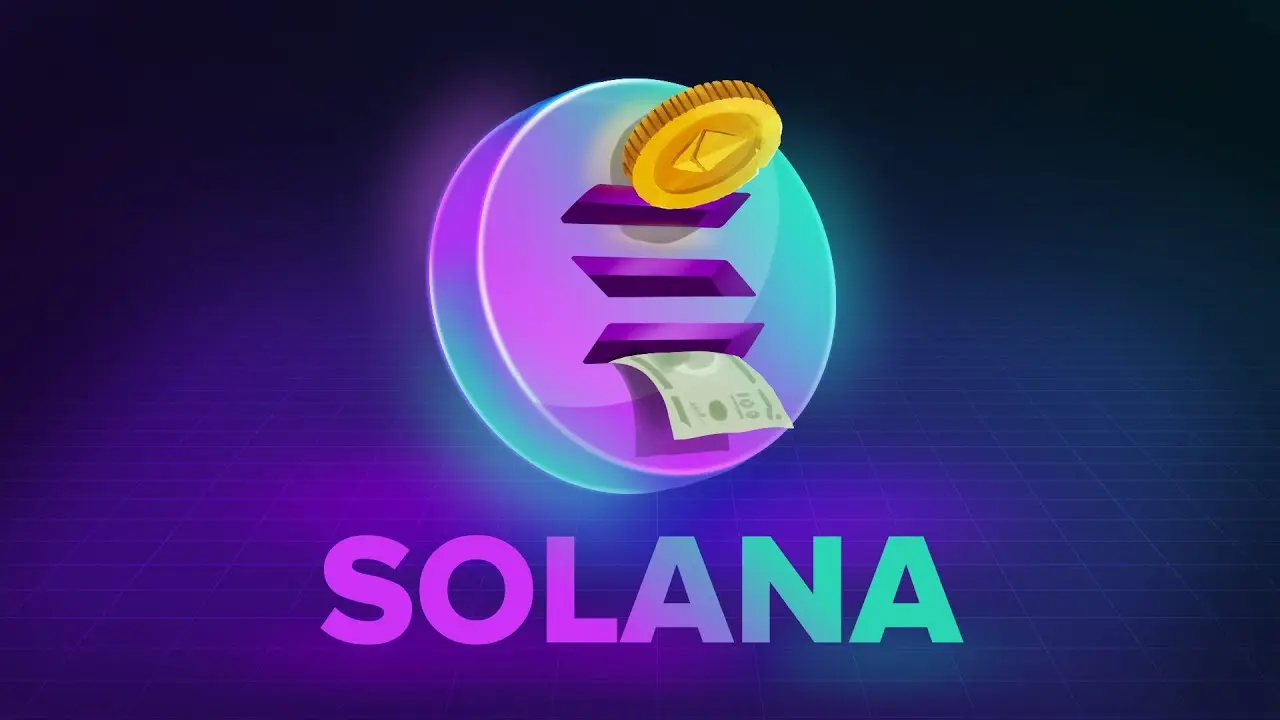 Solana's (SOL) price right after its launch in April 2020 was around $0.95. By November 2021, the token reached its all-time high of $260.06. Exactly a year later, the FTX debacle unfolded, with SOL taking a massive hit.
If you were to put $100 into SOL every week since its launch, you would have invested about $18,600. However, according to CryptoDCA, the portfolio would have grown to about $122,867. The increase represents a growth of 560.58%.
Also Read: Solana (SOL) Leads Altcoin Fund Inflows: Price Spikes 16%
However, if you were to hold till SOL reached its all-time high, you would have invested $8,100 and taken out $798,281. The rise in value represents a growth of around 9755%.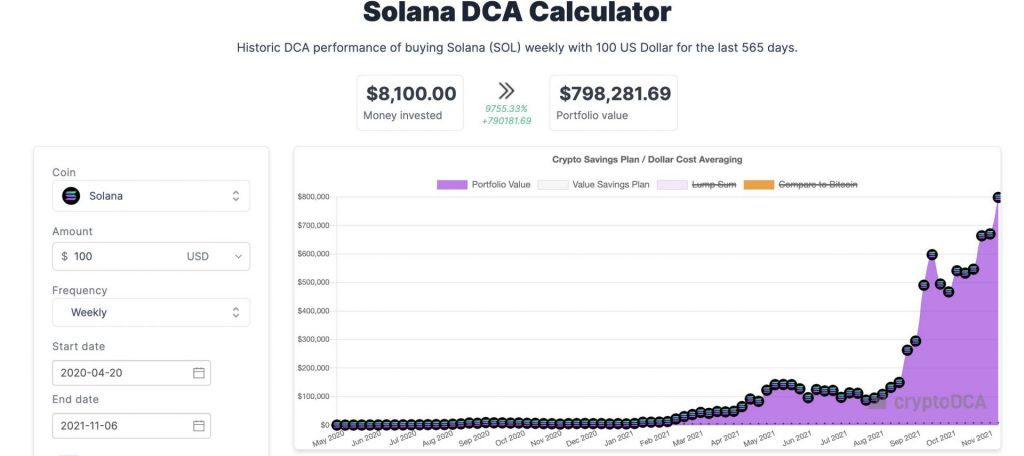 Although SOL is a long way down from its all-time high, many analysts expect the project to continue rallying. SOL has seen multiple consecutive weeks of fund inflows despite fears of FTX liquidating its SOL holdings. The development shows that investors are bullish on the project and expect it to continue rising in the future.