The cryptocurrency industry has been proving to be much more than just trading. The Solana [SOL] network was seen expanding itself by rolling out a Web3-focused smartphone. Anatoly Yakovenko, co-founder and CEO of Solana, announced the release of Saga, an Android smartphone about ten months ago. Now, the phone is finally making a debut on May 8, in the US, EU, UK, Canada, Switzerland, Australia, and New Zealand.
Diving into the basics
The $1,000 smartphone is built on hardware from the Bay Area tech firm OSOM. The device comes in a black box with a USB-C charging connection. Alongside, a physical seed phrase paper card is also provided to allow users to record recovery phrases of their respective cryptocurrency wallet.
The Saga phone boasts a 6.67-inch OLED display, a fingerprint scanner, two interchangeable rear camera lenses, and 512 GB of storage. The phone entails a 4011mAh battery. The device is equipped with a Snapdragon 8+ Gen mobile platform, which combines an "integrated secure element," also known as OSOM's Seed Vault. This provides the user the speed to do a number of activities.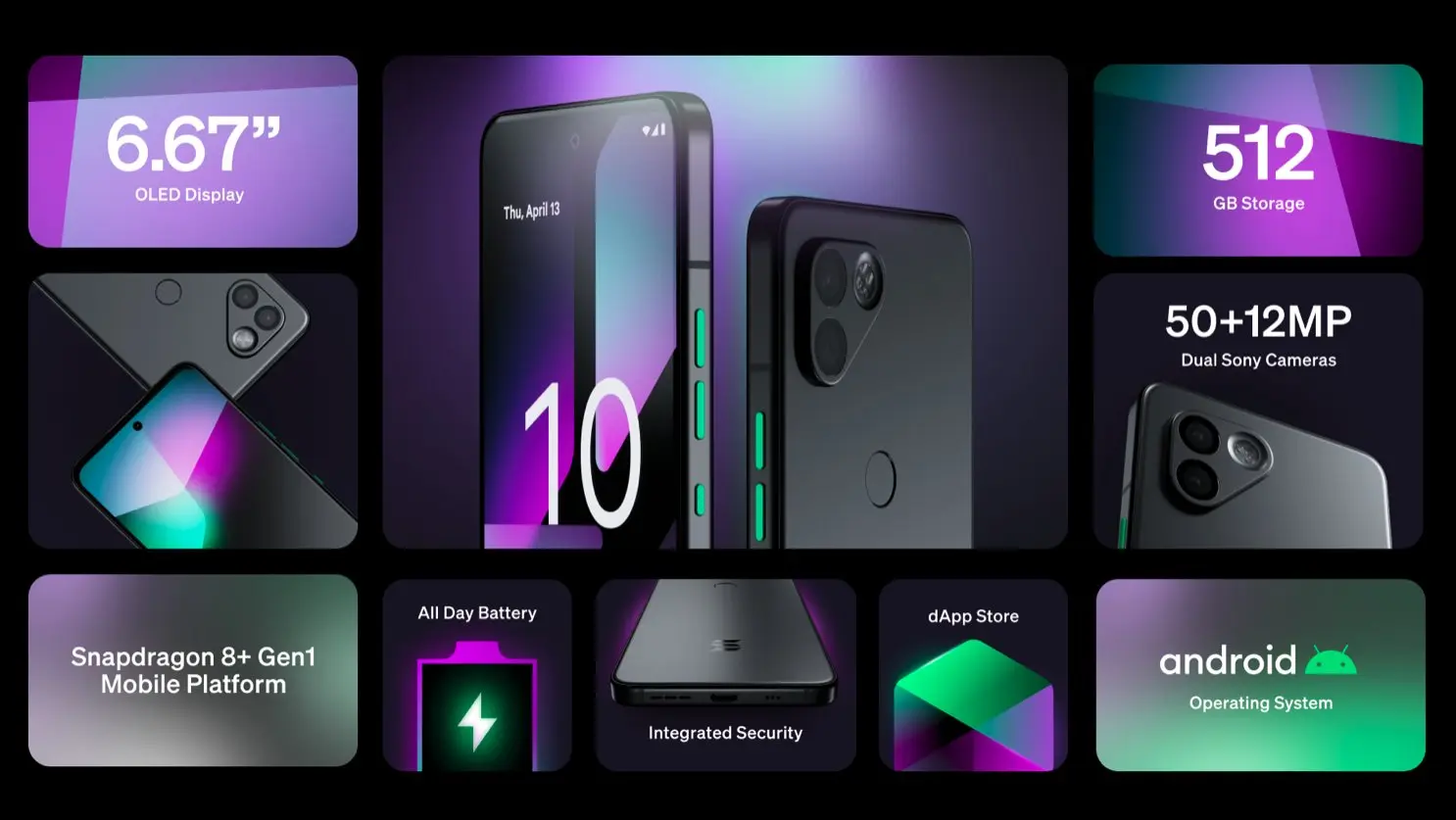 The most recent version of Android will be preinstalled when it is shipped. Pre-ordered gadgets are currently shipping. Furthermore, the setup process is quite similar to any other Andriod phone which involves setting up an account with an internet connection.
Here's what makes Solana's Saga unique
The Saga contains web3 capabilities, unlike ordinary Andriod smartphones. It has a "Solana dApp Store," which allows users to download web3 platform apps. The store, however, has a limited number of applications.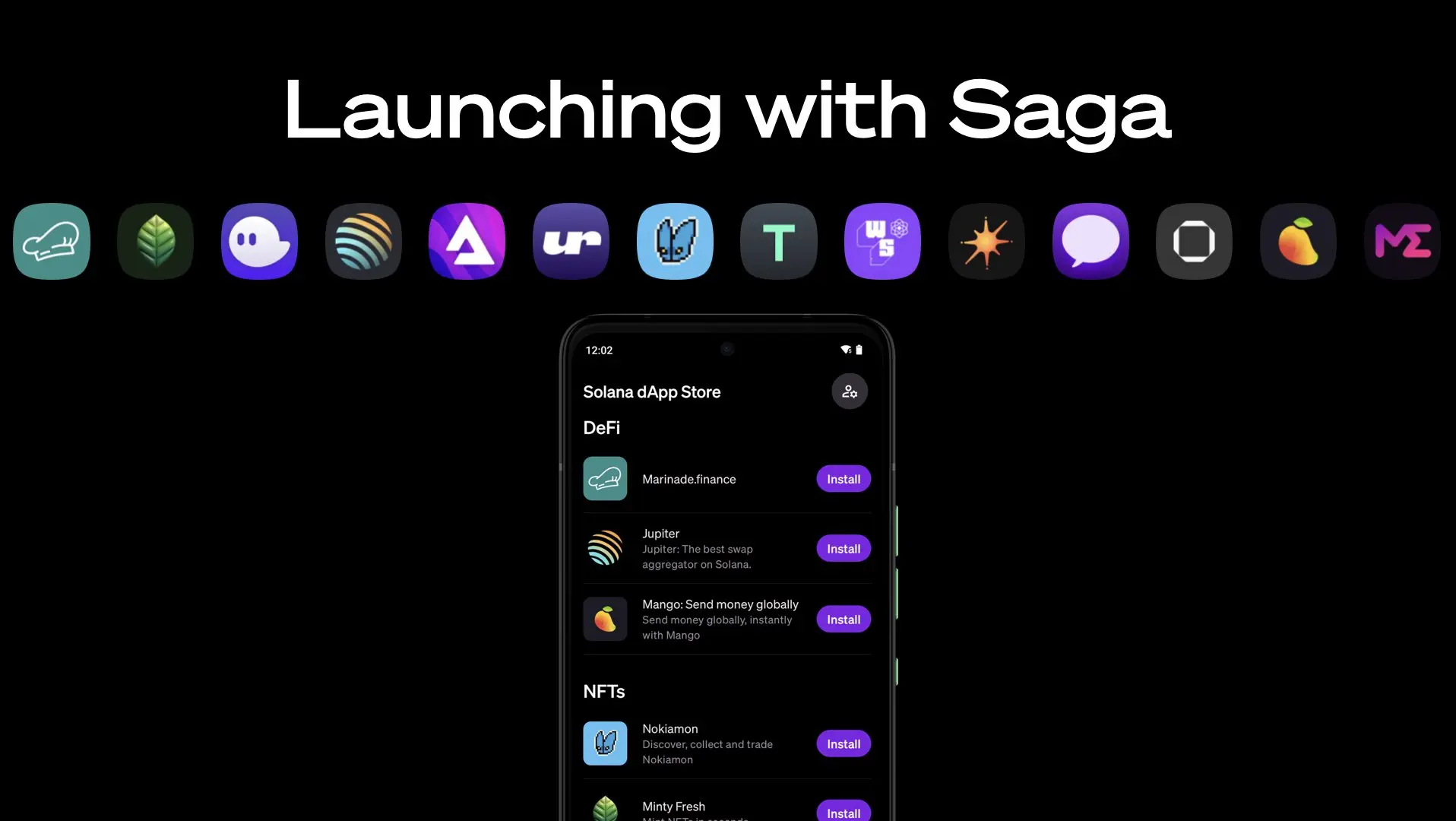 Currently, it entails four wallets namely, Phantom, Solflare, Ledger, and Sqauds. This is followed by three DeFi applications Marinade.finance, Jupiter, and Mango along with three NFT apps: Nokiamon, Minty Fresh, and TIEXO. Social apps like Dialect, Audius Music, and urFeed are also on the phone. A dApp "workspace" is part of the device.
The Seed Vault, an integrated feature of the phone, is another component of the system that focuses on Web3 and crypto. Users have the option of establishing a new seed phrase or even importing one from another cryptocurrency wallet.
Saga device users to get rewards
Saga owners get incentives from the dApp Store. This includes an airdropped Saga genesis token. It should be noted that this is an NFT that grants users access to rewards provided by dApps. The coin is not transferable nor burnable, thus users should make sure it is not linked to a temporary wallet.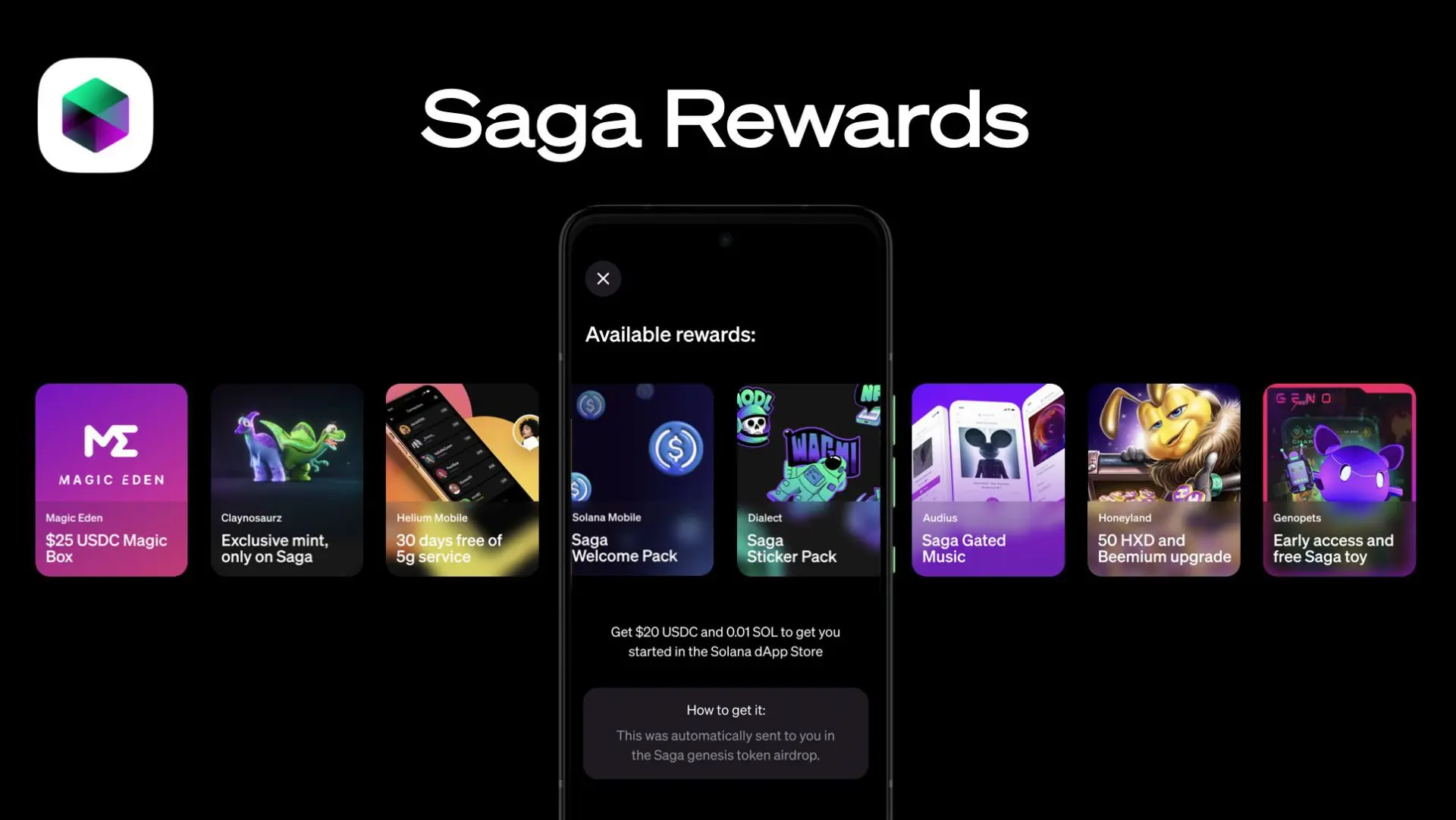 In addition to this, owners of Saga receive 0.01 SOL, or 0.0026 of a dollar, and $20 worth of USDC as part of the dApp store welcome package. Interested users can preorder the device with a deposit of $100. According to Solana, the goal of Saga was to provide consumers with access to crypto platforms and services via phones rather than the more conventional method, which is through computers. Therefore, this launch is deemed to be revolutionary to the industry.