Busan, South Korea's second-largest city, is currently in the midst of establishing a public blockchain network. The city government has revealed that the platform will decide on a business operator in November, with an official business launch slated for the first half of the coming year. However, the government will start a public offering process by October.
Through this, it can seamlessly work with popular blockchain networks like Ethereum and Cosmos. The goal is to unify blockchain services from different blockchain networks into a unified forum at the city level. The primary focus, however, remains on transforming Busan into a hub for blockchain technology.
Furthermore, the Busan municipal government announced that the exchange will not feature crypto assets on its listing. This came as a shocking revelation, as it markets itself as a digital asset exchange. But this will be the case only in the beginning. Instead, it intends to promote the trading of tokenized commodities using blockchain technology. This includes precious metals and raw materials, such as gold and copper, as well as oil.
The latest development is being carried out in accordance with the Busan Digital Asset Exchange Establishment Promotion Plan and the Future Schedule plan.
Also Read: Bitcoin: South Korean Lender Delio Plans To Sue Authorities
Busan's $100 billion won fund
It seems like this South Korean city is going all in. Busan City has earmarked a budget of 100 billion Korean won, or about $75 million. This is solely for the advancement of open blockchain technology aligned with international standards through the Blockchain Innovation Fund [BIF]. These funds will be acquired through investments from Busan's public financial institutions, and about 100 private companies have voiced their interest.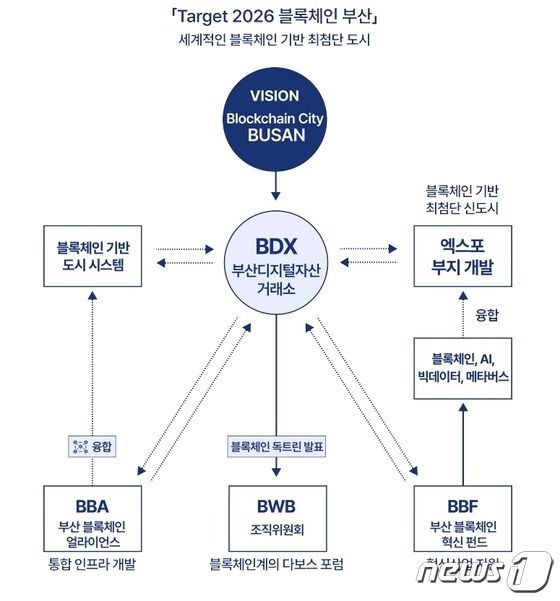 The BIF operates as a private fund dedicated to fostering Busan's blockchain sector and infrastructure development, spearheaded by financial and public entities within the city. Moreover, Busan City is partnering with the Korea Internet and Security Agency [KISA] to create a technology standard for blockchain trust frameworks [BTF].
Also Read: South Koreans Stash 130.8 Trillion KRW in Overseas Crypto Holdings