Taiwan has been actively engaging with the crypto industry, gaining significant attention in the community. The country has been working on multiple crypto-related regulations to embrace the sector. In line with these efforts, Taiwanese lawmakers aim to present an initial draft of a specialized cryptocurrency law for consideration by the end of November.
It is important to highlight that Taiwan's financial regulatory authority in the crypto space released guiding principles for virtual asset companies in September. This was aimed at enhancing oversight of the crypto sector. As stated by Yung-Chang Chiang, a member of Taiwan's parliament known as the Legislative Yuan, the forthcoming legislation is deemed essential for the regulation of crypto firms.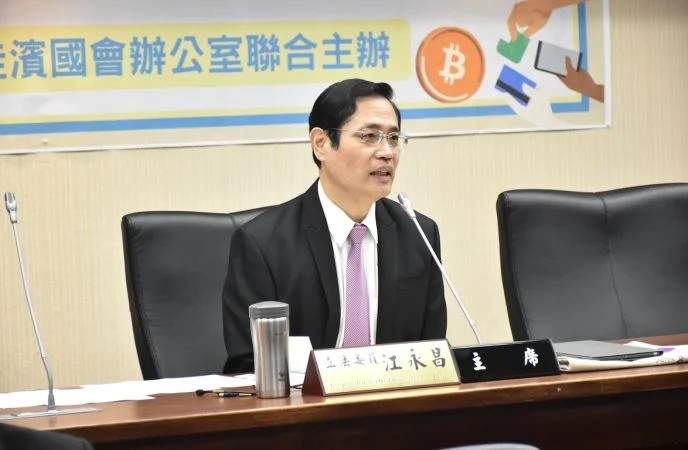 Also Read: Taiwan Set to Issue Crypto Guiding Principles in September
Here's why Taiwan is regulating the crypto sector
Chiang contended that crypto assets differ significantly from traditional financial products. This is in numerous aspects and, therefore, warrants distinct regulation under a specialized law. The proposed special legislation put forth by Chiang would mandate that all crypto platforms operating within Taiwan must seek permission. In the event of non-compliance, regulatory authorities would have the authority to instruct them to halt their operations.
Chiang added,
"In this case, under the authority of this special law, regulatory authorities can impose administrative penalties on operators who violate these self-regulation rules. Without such a special law, the regulators would lack the ability to impose penalties."
When will this 'special law' make its debut?
The lawmaker clarified that it is improbable for the specialized law to pass through three readings in the ongoing legislative session. This will come to a conclusion by the end of this year. He noted that an election is on the horizon. Therefore, Taiwan's present legislative session primarily prioritizes the examination of the government's budget.
Furthermore, the Financial Supervisory Commission [FSC] of Taiwan might consider presenting its own rendition of the specialized crypto law. However, Chiang suggested that this might not happen until at least mid-2024. Specifically, he said,
"It's hard to say exactly when the special law will be enacted, but it should likely occur sometime after the middle of 2024."
It is worth mentioning that Binance is currently in the process of pursuing registration under Taiwan's Money Laundering Control Act.