The Sandbox will unlock 332 million SAND tokens, worth $133 million, on Monday, Aug. 14, which represents more than 16% of its circulating supply. Token unlocks are usually bearish as they introduce new liquidity to the market, and SAND's token unlock might have already begun having an impact on the asset's price.
The Sandbox is currently down 5.4% in the monthly charts and by 5.9% in the last two weeks. The token has been on a bearish trend since February of this year. Although we did see a bit of a trend reversal in mid-June, the situation reversed once again in July, and the token has been on the downtrend once again.
Also Read: Meta's Metaverse Division Loses $3.7 Billion in Q2
However, this is not the first time SAND has fallen ahead of a token unlock. A similar trend was seen prior to the February token unlock. Moreover, last August's airdrop led to a 20% price drop in just six days after the unlock.
SAND currently faces resistance at about $0.45, with support at $0.38. Furthermore, this price level does not have a lot of volume. Therefore, this adds another reason for possible volatility ahead.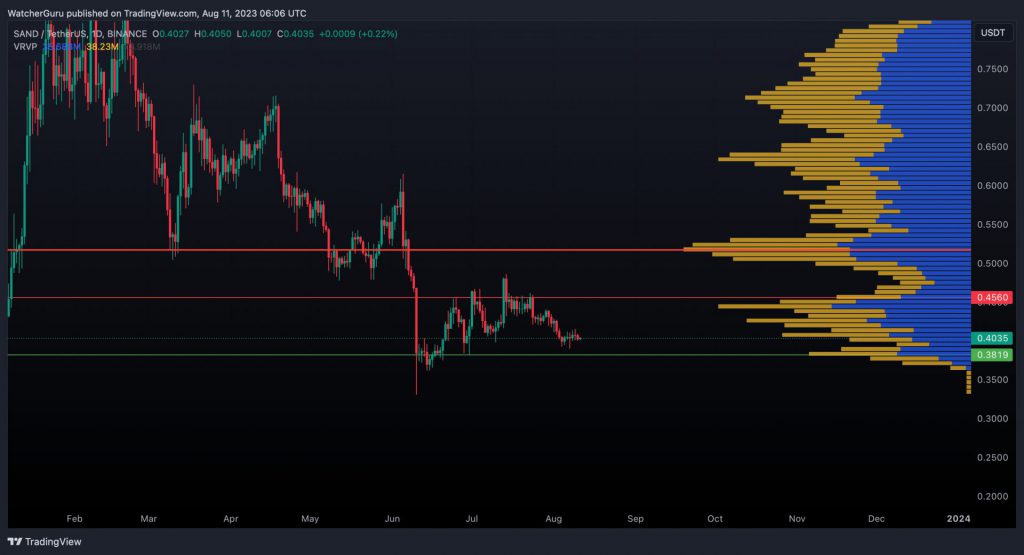 Furthermore, according to IntoTheBlock, large transactions for The Sandbox (SAND) have fallen by 4.15%. Given that 90% of SAND tokens are held by large wallets, this might be a warning signal. IntoTheBlock also noted that a whopping 95% of SAND holders are currently at a loss. A mere 3% of holders are in profit, while 2% are even.
Is The Sandbox doing something to check sudden volatility?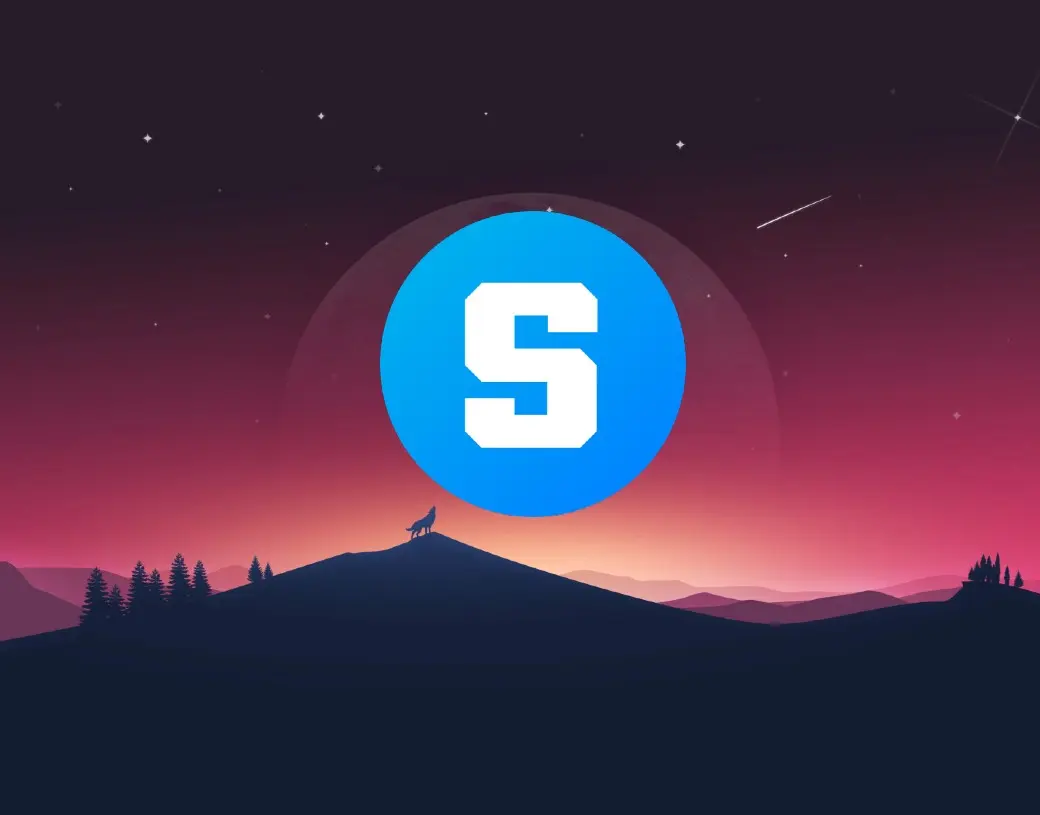 Short answer: yes, the project is taking some steps to counter the shock. About a week ago, 60 million SAND tokens moved from the Sandbox Genesis contract. This indicated that the unlocking process has already started. Uncle Grumpy, who is The Sandbox's Discord Ambassador, said that this was a way to avoid system shock.
Also Read: The Sandbox, Saudi Arabia Partner to Foster Metaverse Initiatives: SAND up 30%
According to TokenUnlocks, half the tokens will go to the team and company reserves. Additionally, The Sandbox's advisors will receive around $15 million worth of tokens. The rest goes to those in strategic and seed sales. Moreover, these groups can now sell their positions for the first time.