Satoshi Nakamoto, the anonymous creator of Bitcoin (BTC), was an avid member of the Bitcointalk.org forum, which he used to to convey his vision and solicit suggestions from the community. The forum has long been a reliable source of information about the blockchain, Bitcoin, and other cryptocurrencies. The Bitcointalk.org articles reveal some of Nakamoto's ambitions for Bitcoin, as well as his early reservations about accepting the commodity when it was still in its infancy.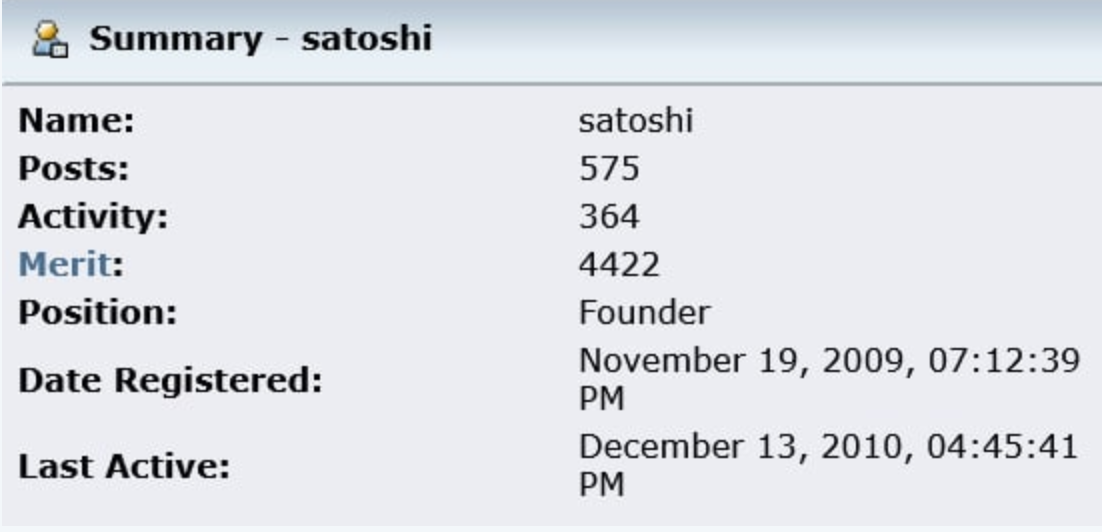 In a recent Twitter thread, ARK Investment Management analyst Yassine Elmandjra has shared what he calls some "gems" among Nakamoto's blogs from almost a decade ago.
Introducing Bitcoin
The first gem comes from Nakamoto's February 11, 2009, inaugural article, in which he explains the purpose for the development of Bitcoin (BTC), identifying the new system as a remedy to traditional money's flaws.

Nakamoto notes in this blog that conventional currency has a history of trust breaches involving parties such as central banks. This viewpoint of Nakamoto has matured with proponents of cryptocurrency seeing it as the driving force for the acceptance of Bitcoin (BTC). Central banks' power to produce money without checks has also been criticized, particularly in the aftermath of the epidemic.
BTC logo
The second gem comes from a post by Satoshi Nakamoto on February 26, 2010, in which he solicited community feedback while constructing the Bitcoin logo. His design of a B symbol with two lines running through it has since become the official Bitcoin logo and has influenced the designs of future cryptocurrencies.

BTC should grow gradually
The third gem comes from a post by Satoshi on December 5, 2010, in which he advised that the Bitcoin project should be allowed to grow gradually from its infancy. Wikileaks, a leaking website, was cautioned by Nakamoto not to use Bitcoin since it would undermine the concept. He warned that if such a massive organization had used BTC at the outset, it would have been destroyed.

Nakamoto was last active on the platform over a decade ago, and since his last interaction with the community, BTC has gone on to become the most profitable asset ever. Although Bitcoin is over 50% below its all-time high, the original crypto is still many thousands of percentage points over what it initially was.
At press time BTC was trading at $31,238.73, up by 4.7% in the last 24 hours.