The entire globe witnessed the downfall of the major crypto exchange FTX. This instigated a newfound fear of centralized platforms in the community. Investors, users, executives, and almost everyone associated with the platform endured pain. In addition to this, the bloodbath that the crypto market encountered added to the misery. Just when the globe thought that no one benefitted from this mishap, the interest in decentralized exchanges or DEX spiked.

DYDX in particular seemed to have garnered quite the attention. Not only did this decentralized exchange benefit from the collapse of FTX, but its native crypto token also recorded a significant surge.
Earlier today, the DYDX token soared to a three-month high of $2.69. At press time, following a slight correction, the crypto was trading for $2.47 with an 8.29 percent daily surge. It should be noted that this level was attained from a low of $1.21.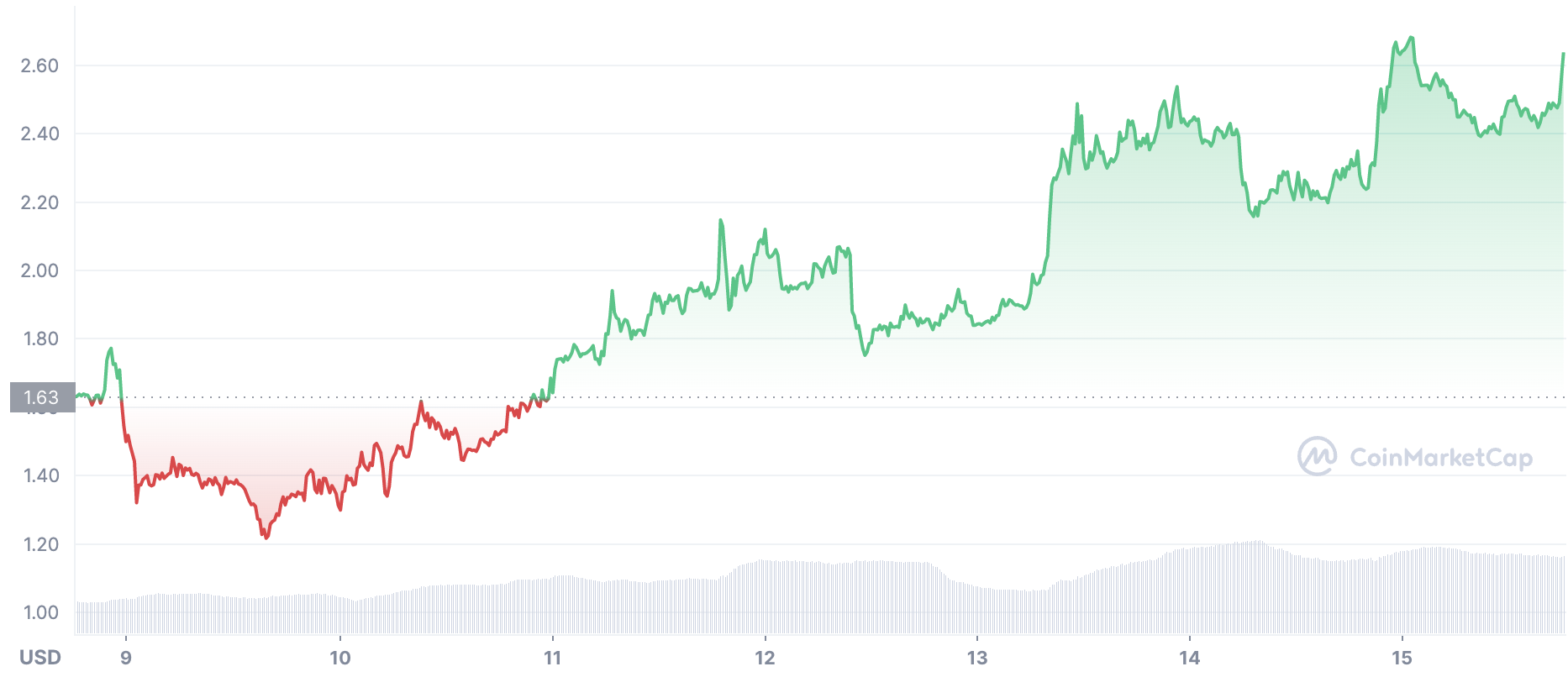 Here's who bagged the most profit through the DYDX spike
As mentioned earlier, the entire market turned red. In this bloodbath, DYDX was one among the very few that managed to pocket gains. Ahead of this, a group of holders is expected to have garnered immense profits. On-chain analytics platform, Santiment elaborated on the same in a recent report.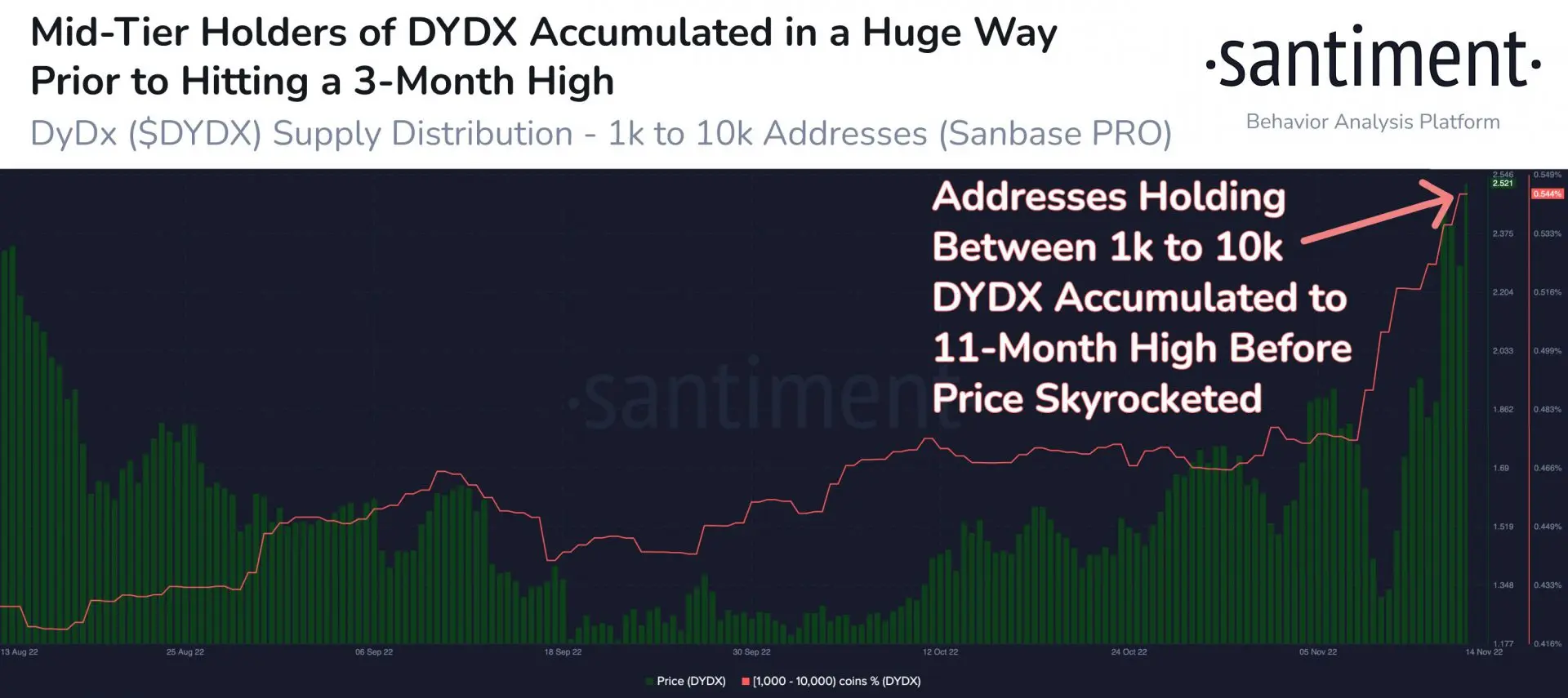 Labeling the mid-tier holders the "smartest group of DYDX token holders so far, Santiment said,
"They were able to do a great job, adjusting their position at the right time. Having strong nerves, they sometimes buy during a crash. They seem to be knowing what they doing so far."
Despite being the ethos of the crypto-verse, decentralization took a backseat in the industry. However now, things seemed to be taking a huge shift. With the collapse of FTX and the scare around other centralized exchanges tumbling, the focus was shifting back to decentralized platforms.