The cryptocurrency and the U.S. stock markets are rallying in January 2023 and reaching new monthly highs. Both stocks and cryptocurrencies have held on to their positive momentum and remained on the greener side of the spectrum. Leading stocks backing crypto have performed exceptionally well this month rising double digits in less than three weeks.
Also Read: Did Genesis' Bankruptcy Push Grayscale Lawsuit Against SEC To March?
Top 3 Cryptocurrency-based Stocks That Rallied in January 2023
1. Coinbase (COIN) 63%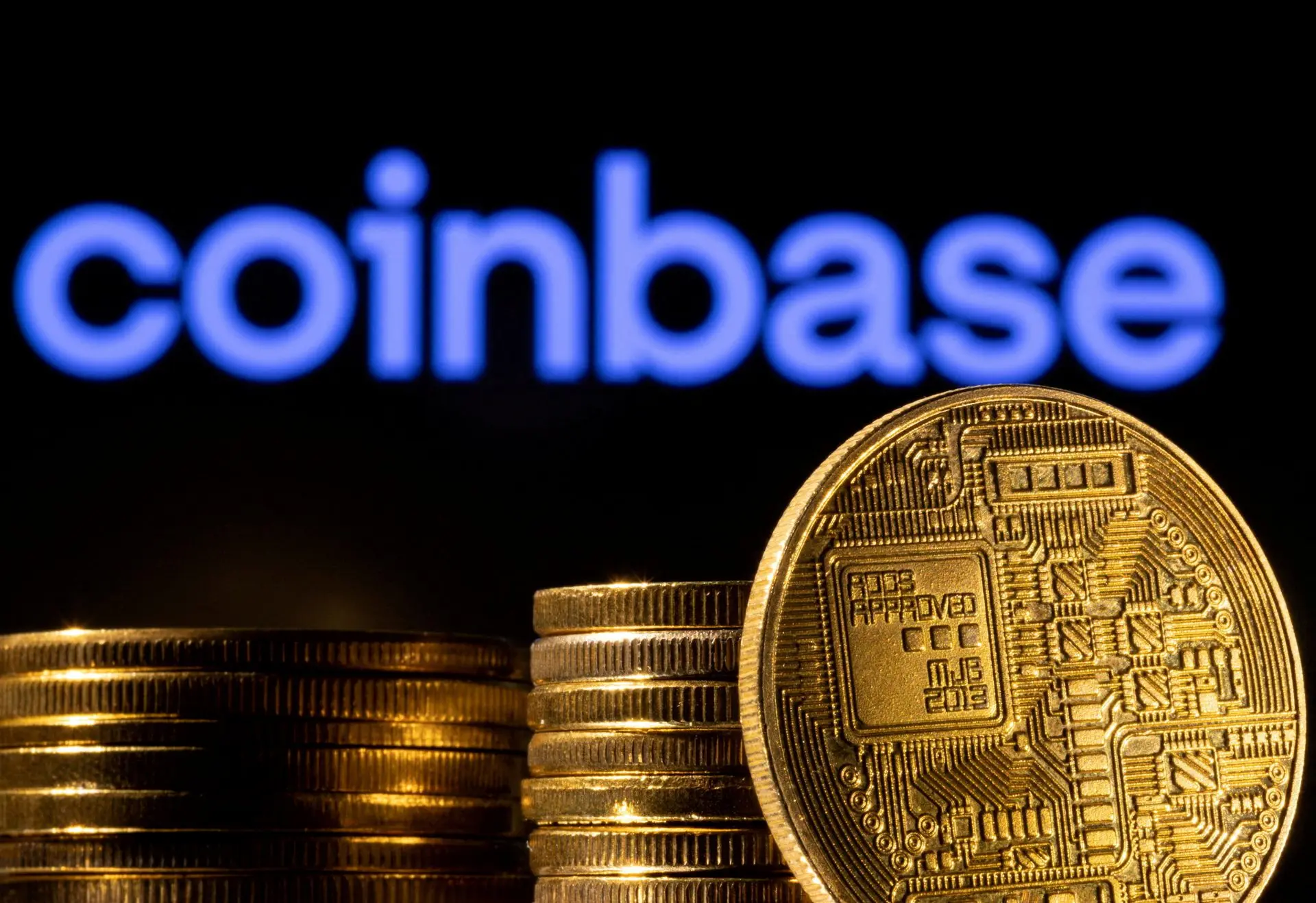 Coinbase steadily went uphill in January 2023 rising from $33 on Jan 3, to its monthly high of $55.96 on Monday. That's an uptick of nearly 63% in the last three weeks. COIN performed well despite the company announcing the layoffs of nearly 1,000 employees.
In addition, Cathie Wood's ARK Invest went on a Coinbase shares buying spree in early January. The firm purchased 33,756 shares on Jan, 10 and 74,792 shares on Jan, 11 for a combined $7.35 million. COIN's price was around $43 during the purchase and is now at a profit of $10 per share.
Also Read: France to Hold Debate on 'Cryptocurrency Licensing'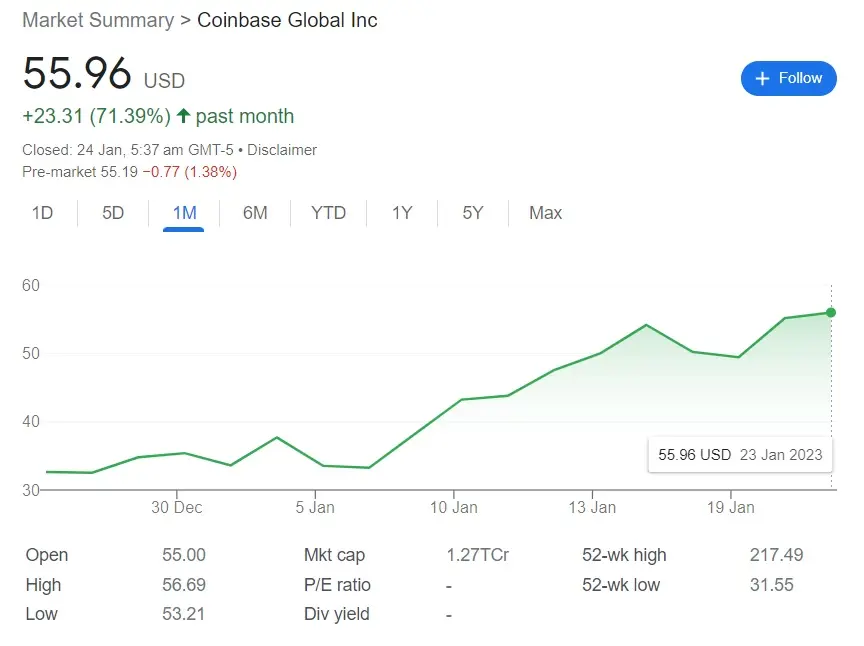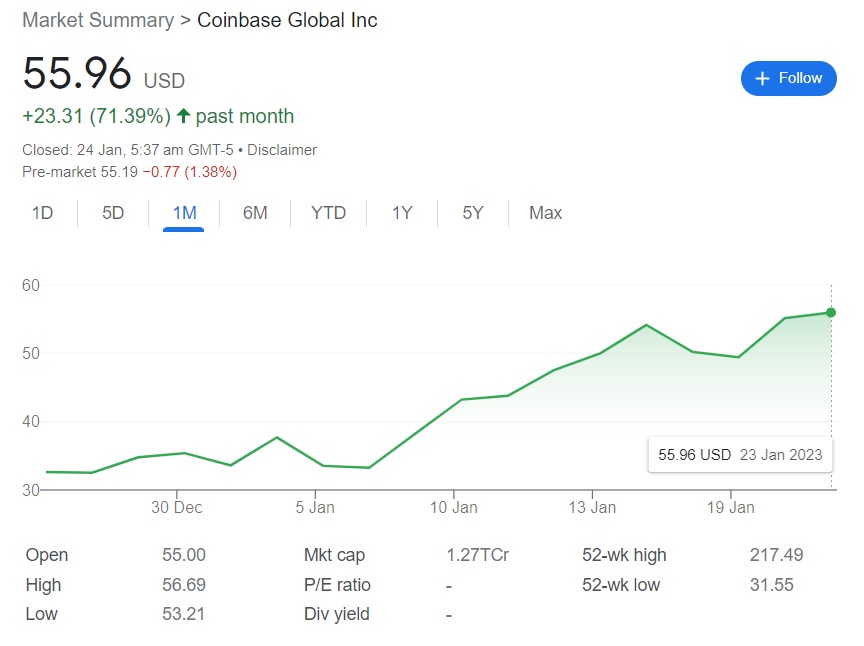 2. MicroStrategy (MSTR) 75%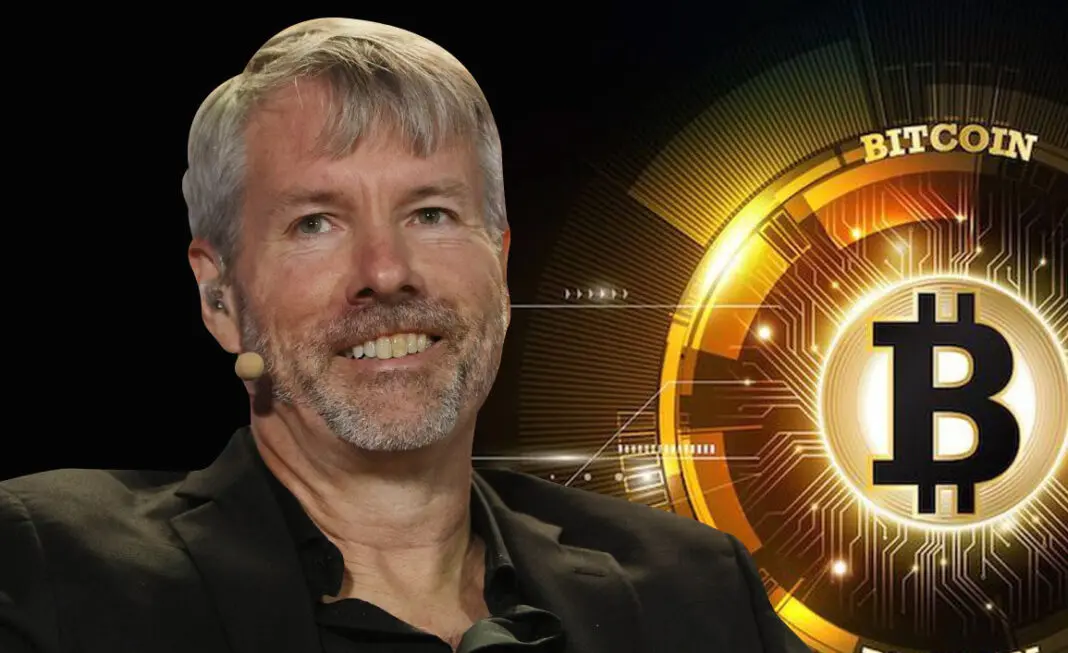 Bitcoin evangelist Michael Saylor's MicroStrategy gained the most this bull run as MSTR shares rose 75% in three weeks. MSTR was trading at $145 on Jan 3 and closed at a monthly high of $250 on Monday. MicroStrategy owns the highest number of Bitcoins in the world. As of 2023, they hold 132,500 BTCs worth $3 billion.
Read here to know the full list of financial entities that own the biggest number of Bitcoins in the world.
Also Read: SEC Regulations Are Hampering Bitcoin's Growth: Grayscale CEO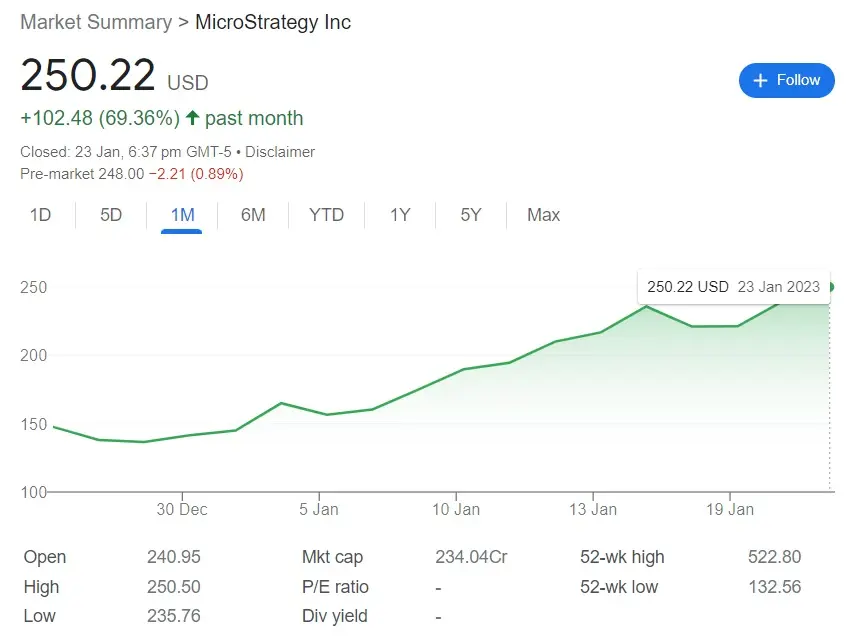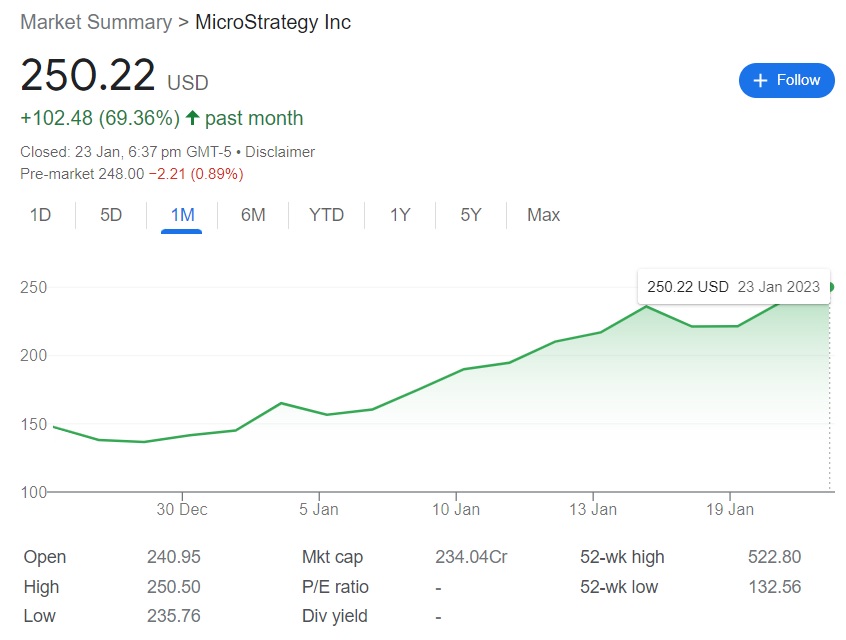 3. Block, Inc. (SQ) 40%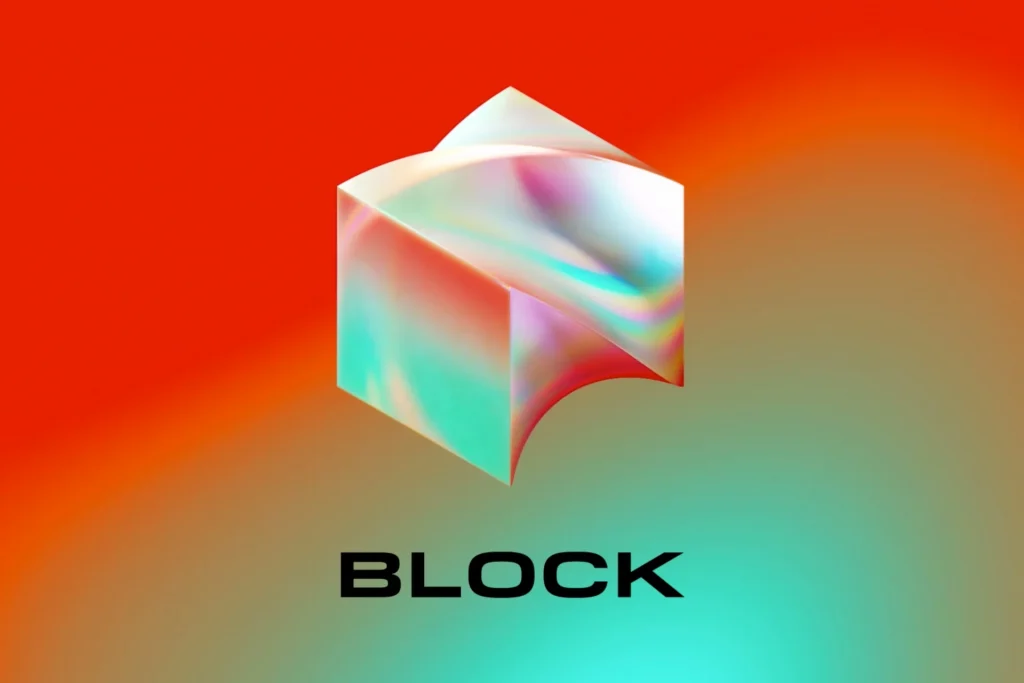 Block, Inc. owns CashApp which is among the most popular payment service application across the U.S. and the UK. SQ rose from $63 on Jan 3, to a monthly high of $81 on Monday shooting up nearly 40% in the indices.
Zacks Equity Research also reported that SQ is receiving heavy search interest in January.
Also Read: Jim Cramer Urges Investors To Choose Gold Over Crypto