The U.S. dollar index has been making upward strides over the last couple of months. A recent post by TradingView revealed that the DXY has been hovering in the 104-105 bracket of late, up from mid-July's low of 99.5. In fact, the current level is quite close to the index's six-month high figure of 105.43 created towards the end of last week. A rising dollar index is usually considered to be a good sign for Americans because it offers them greater purchasing power.
Also Read: Solana Co-founder: U.S. Govt. Should Invest in Blockchain
The U.S. dollar index typically measures the currency against six major counterparts, including the euro, Swiss franc, Japanese yen, Canadian dollar, British pound, and Swedish krona. DXY's strength will yet again be put to the test this week. The U.S. Fed's interest rate decision is due soon. In fact, the Bank of England and the Bank of Japan are also expected to unveil their interest rate decisions over the next few days. Michael Brown, market analyst at Trader X, pointed out that traders are playing safe at the moment. He said,
"The plethora of event risk and central bank meetings coming up is keeping a lid on volatility, and with traders really not wanting to chase moves or take on significant risk before the FOMC, BoE, BoJ, etc."
What Lies Ahead for the U.S. Economy?
The rising dollar has provided no respite to America. Inflation has been on the rise. As reported recently, the CPI has risen back to back over the last couple of months. It initially climbed to 3.2 in July, and then subsequently rose to 3.7 in August.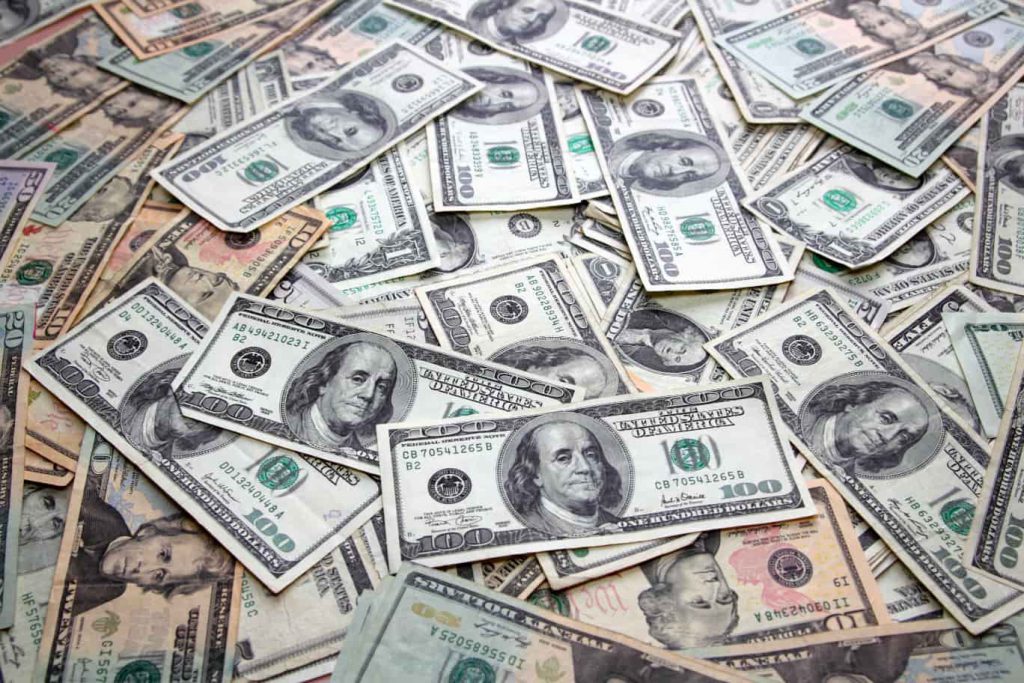 Also Read: Dogecoin Founder Slams President Biden Over 25% Tax Proposal
Typically, crypto assets like Bitcoin tend to benefit from a weak greenback. DXY's downtrend usually helps strengthen Bitcoin's value, and vice versa. For instance, when Bitcoin shed value throughout 2022, the U.S. Dollar index grew stronger. However, the picture is not black-and-white at the moment. There are several other factors that bear an impact on the overall trajectory of the DXY and BTC.
United State's gross national debt surpassed $33 trillion for the first time on Monday, Sept. 18, 2023. More than $10 trillion worth of interest costs are due over the next decade. Experts have pointed out that this compounding fiscal cycle could prove to be detrimental over the long term. Representative Eli Crane, Republican of Arizona, said on X [formerly Twitter],
"This town is addicted to spending other people's money. Enough is enough."
Retrospectively, Americans' trust associated with the dollar has been eroding, and Bitcoin has been able to reap the benefit. The largest crypto's valuation surpassed $27,200 a day ago, to create a multi-week high.
Treasury Secretary, Janet Yellen, however, affirmed the nation's interest costs as a share of the economy remained manageable. In fact, she was also comfortable with the US's fiscal course. That being said, she did not refrain from suggesting that it was important to claw back on future spending. She added,
"The president has proposed a series of measures that would reduce our deficits over time while investing in the economy, and this is something we need to do going forward."
Also Read: NFTs: Stoner Cats Price Up 267% Despite SEC Charges