The crypto-verse witnessed one of the most detrimental bear markets this year. The bears caused nothing but havoc. Several platforms succumbed while a few others laid off a significant percentage of their workforce. Not just retail investors but governments also expressed concern. Amidst the dramatic rise of the bears, a Google Trend search revealed that a few countries were still inclined towards crypto. Surprisingly, they seemed to be curious about Ethereum [ETH] as opposed to Bitcoin [BTC].
A recent chart curated by CoinGecko pointed out the total search score of certain keywords. This ranged from 'cryptocurrency', 'buy crypto' to 'Bitcoin', 'Ethereum' as well as 'Solana.'
As seen in the chart Nigeria took the top spot. The country scored a score of 100 for the keywords 'cryptocurrency', 'invest in crypto', and 'buy crypto.' Its Bitcoin score however was 29 which was higher than that of other countries on the list. The country did not seem to take much interest in Ethereum as it was at 22.
It's no surprise to see the United Arab Emirates [UAE] on the list. The country has been betting big bucks on the crypto-verse. It recently welcomed an array of crypto platforms as well.
Seeing Singapore on the list is quite a surprise, unlike UAE. The Monetary Authority of Singapore [MAS] has been formulating regulations to limit the use of crypto by retail investors.
Furthermore, the chart also signifies the fact that Ethereum was a popular search choice for the majority of the surveyed countries. Singapore in particular seemed to have scored 59 while its Bitcoin score remained at 24.
Is the big Ethereum takeover approaching?
'The Merge' or Ethereum's proof-of-stake [PoS] has been garnering immense traction. While the search results could have been in light of the 'The Merge', it strengthens the whole 'Ethereum will take over Bitcoin' narrative.
In addition to this, Ethereum options, for the very first time in history managed to exceed the open interest in Bitcoin options on Deribit.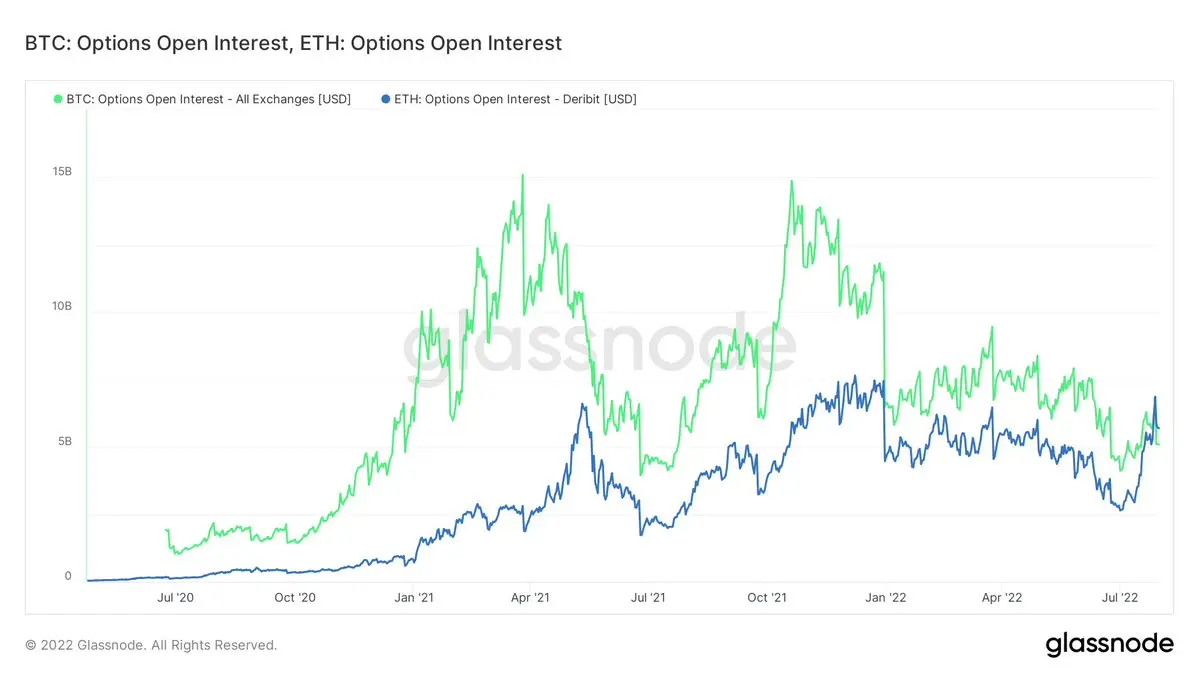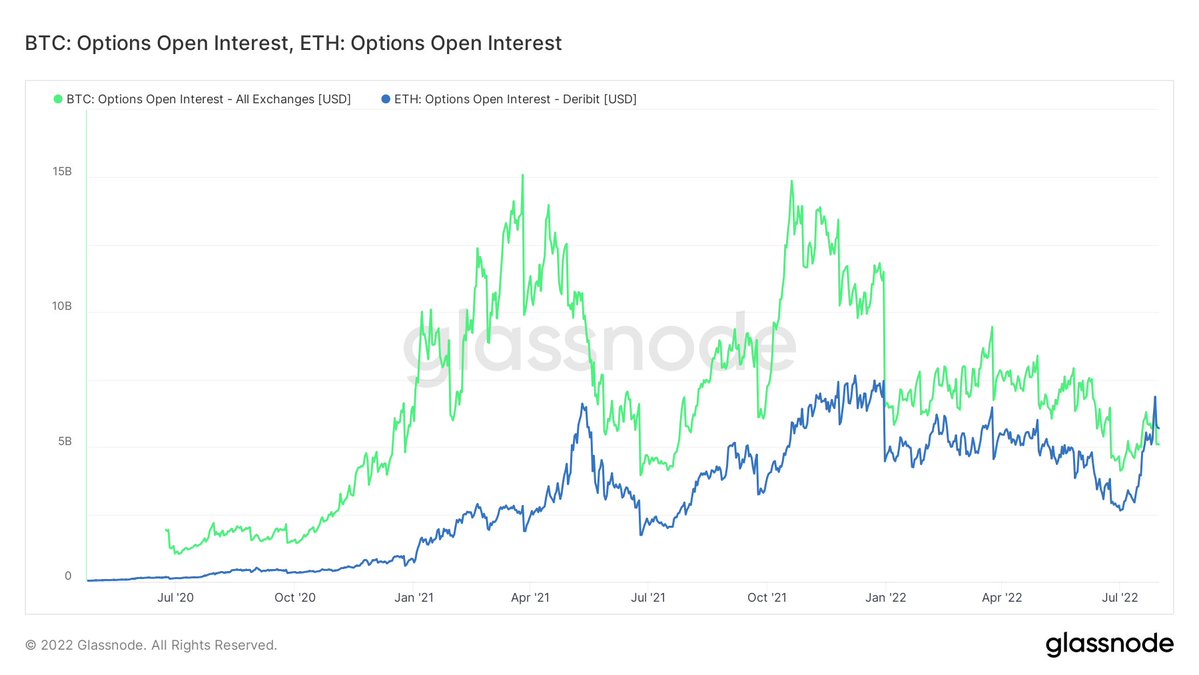 Ethereum has always been second to Bitcoin. With its eco-friendly shift to PoS, the altcoin is expected to garner some leverage over the world's largest cryptocurrency.