VeChain is currently trading at $0.014 and the cryptocurrency remains on the back foot in Q2 of 2023. VET is among the hardest-hit tokens in the market as it is down nearly 25% in the last 14 days. The digital asset is barely attracting bullish sentiments as investors remain fearful of further dips that could tank its price. The crash during the weekend took VET's price from a high of $0.016 to a low of $0.014 in the indices.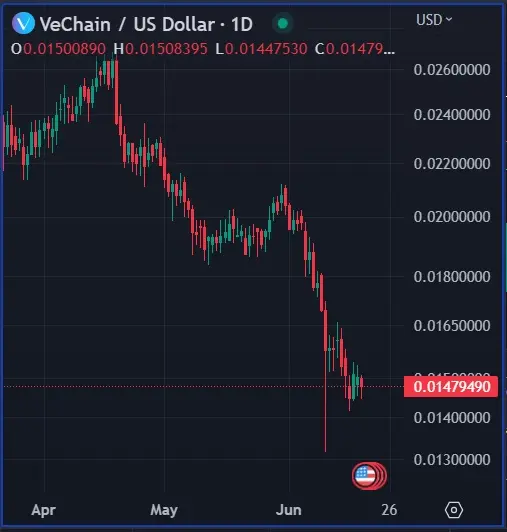 Now that VeChain is on a downward spiral, will the crypto dust off its losses and begin to scale up in the charts? In this article, we will highlight what could be VET's price be at the end of the month.
Also Read: BRICS: Iraq Bans U.S. Dollar, Egypt Ditches USD, France & Pakistan Pay With Chinese Yuan
VeChain: What Could VET's Price Be On June 30?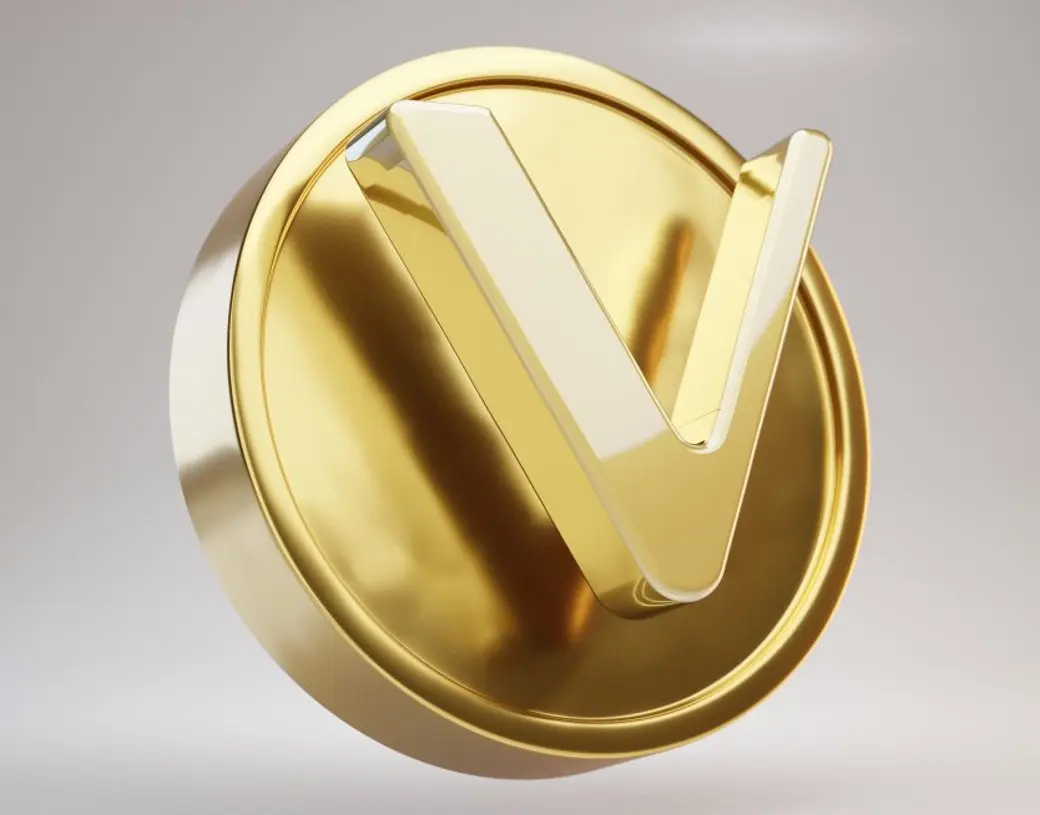 On-chain metrics and price prediction firm CoinCodex predicted that VeChain could reach a target of $ 0.015351 on June 30, 2023. That's an uptick and return on investment (ROI) of nearly 4% from its current price. According to the AI's forecast, VET could remain in the green only during the last week of June. The crypto could most likely remain trading sideways this week, delivering little to no profits.
Also Read: Shiba Inu or Dogecoin: Which Cryptocurrency Will Outperform This Year?

All indicators signal bearish for VET and has a slim chance to rally like it did in Q1 of 2023. VeChain doubled in price between January to March this year going from a low of $0.015 to a high of $0.032. Its price is now back to the January levels after shedding all gains it generated in the last two months. Therefore, it is advised to remain cautious before taking an entry position into VET this month.
Also Read: Solana: SOL Price Prediction For June 30, 2023
At press time, VeChain was trading at $0.014 and is down 2.4% in the 24-hours day trade. VET is also down 94.75% from its all-time high of $0.28, which it reached in April 2021.