VeChain has faced the wrath of sellers since it slipped below the boundaries of a wedge pattern. Moving forward, the lack of demand below $0.082 could drag VET's value by another 6%-7% before a support line is discovered.
At the time of writing, VET traded at $0.0741, down by 2.7% over the last 24 hours.
VeChain 4-hour time frame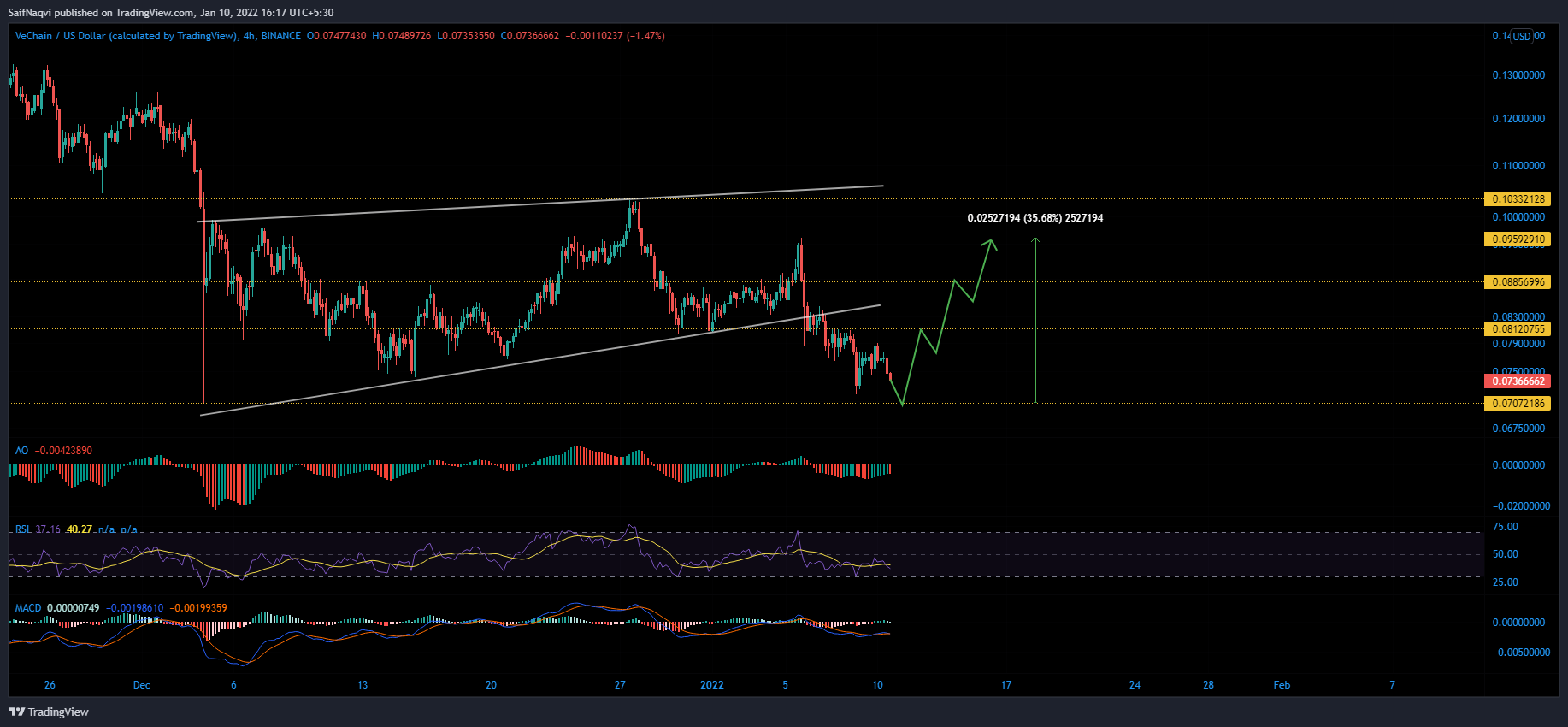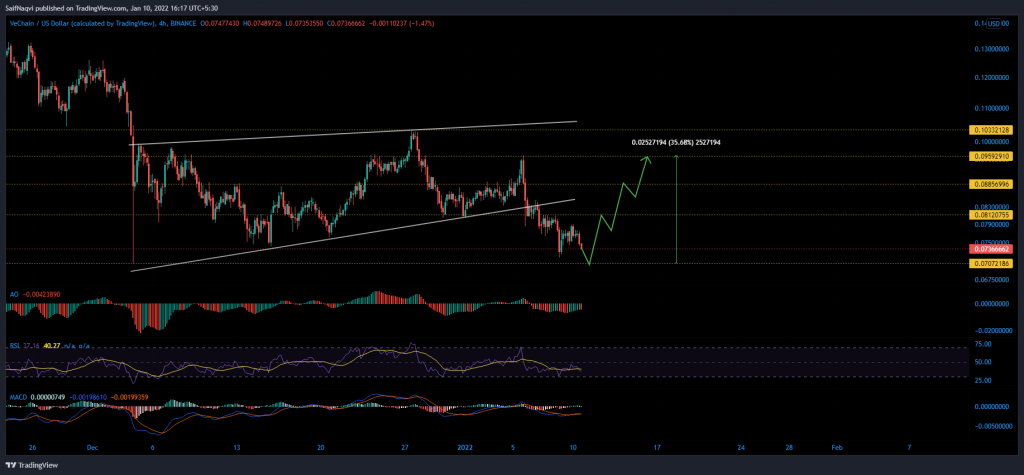 VeChain was amidst a menacing downtrend after it failed to advance beyond $0.095-resistance last week. The last five days have now accounted for a 21% decline in value, which was made worse after its price fell below a rising wedge pattern.
READ ALSO: Analyzing the odds of VeChain re-commencing an uptrend
Moving forward, short-selling would be a threat since VET traded below its 20, 50, and 200 Simple Moving Average lines (not shown). Thus, VET's near-term decline could continue, with the next region of demand present only at $0.070.However, VET can expect a buying resurgence at this support.
Once VET recovers above $0.080, bulls can add another 20% to its value before sellers take action. Furthermore, a close above 27 December's swing high of $0.103 would be a turning for VET. The development would see the price overcome its daily 200-SMA (not shown) and shift to a long-term bullish bias. Meanwhile, should VET's price weaken below this defense at any point, traders should brace for another major correction.
Indicators
Meanwhile, VET's indicators paved way for another decline. The Awesome Oscillator formed two lower lows and was yet to recover above its half-line. Until then, expect traders to bet against the market.
READ ALSO: VeChain to release their own Stablecoin VeUSD
Similarly, the RSI traded below 45 and assisted sellers. The index had room to slip by another 14 points before the oversold region was tested.
Conclusion
VeChain's price was expected to dip further and tag $0.07 support over the coming sessions. New longs made at this defense can help VET mount a 35% upswing back to $0.095. However, any buy setups will be disrupted if VET closes below $0.070.