VeChain reached an all-time high of $0.28 in April 2021 and failed to move upward falling prey to the bear markets. VET is down close to 94% from its ATH and it is struggling to reclaim its previous glory. The cryptocurrency added an extra zero in the indices in 2022 and is unable to shake off from the $0.01 level.
Also Read: Shiba Inu: Here's When SHIB Could Delete 2 'Zeroes' & Reach $0.0001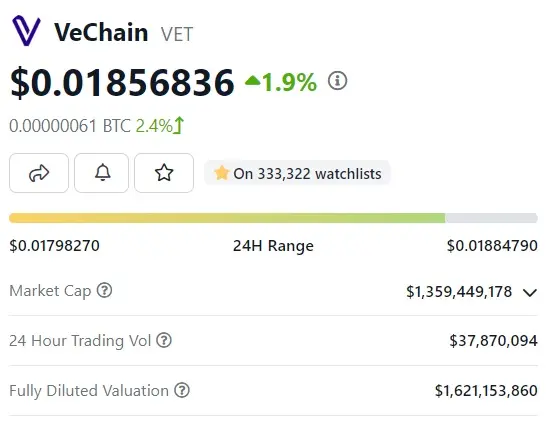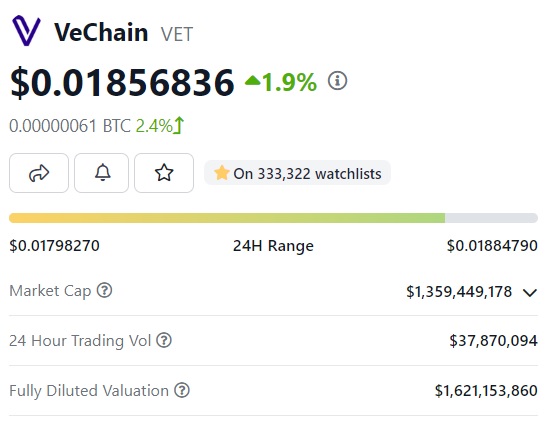 When will VET rally like it did in 2021 and climb above its ATH? In this article, we will highlight a price prediction on when VeChain might trade above its ATH of $0.28.
Also Read: Bitcoin: How Much Will $1,000 Make You if Cathie Wood's Prediction Comes True?
VeChain: Here's When VET Could Trade Above Its ATH of $0.28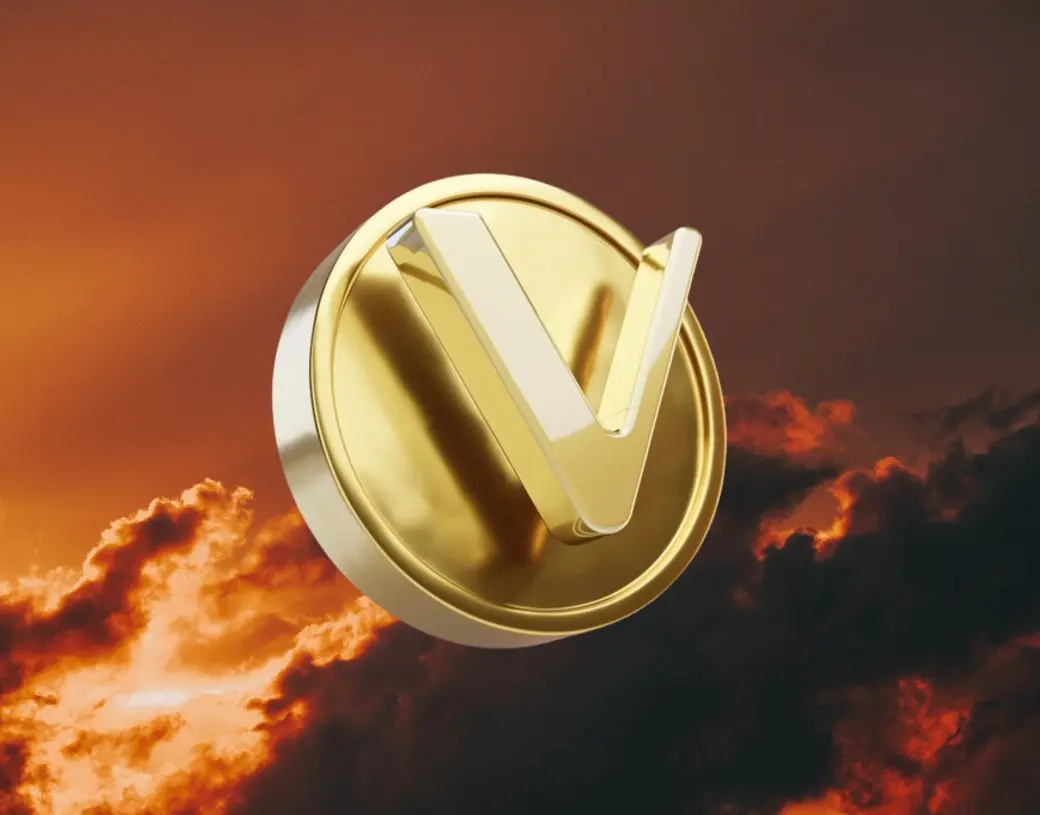 VeChain is among the most promising cryptocurrencies that are leveraging blockchain technology to solve in-real life business problems. The VeChain Foundation is teaming up with businesses around the world providing solutions to supply chain and retail management. Read here to know how many firms the Foundation collaborated with in the last year.
Leading on-chain metrics and price prediction firm Gov Capital painted a rosy picture for VeChain for the next four years. According to the price prediction, VeChain could reclaim its all-time high of $0.28 in April 2027. That's nearly four years from today and a long time to reclaim its ATH.
Also Read: 1 Cent Dream: Shiba Inu To Hit $0.01? See What Microsoft's Bing AI Says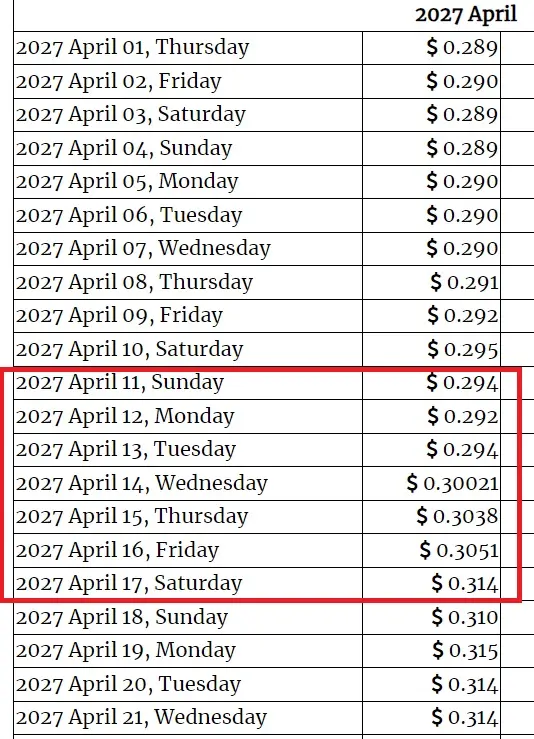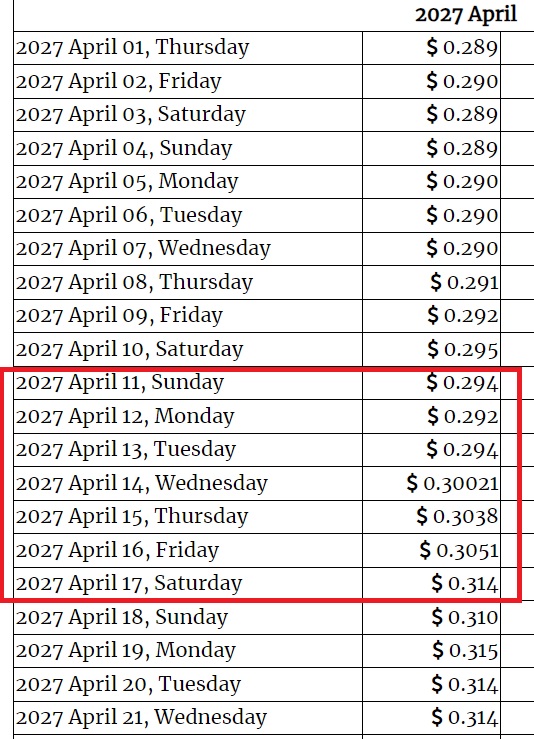 As per Gov Capital's forecast, VeChain could touch $0.30 sometime in April 2027. That's an uptick and return on investment (ROI) of nearly 3,000% from its current price of $0.01. Therefore, an investment of $1,000 into VET today could turn into $16,100 when it touches the $0.30 mark.
Nonetheless, there is no guarantee that VeChain could reach $0.30 in the next four years. The crypto markets are highly volatile and could swing both ways leading to losses. It is advised to do your research before taking an entry position into VET at current levels.