Ark Invest CEO Cathie Wood is bullish on Bitcoin and has kept a target of $1.5 million for BTC. According to her prediction, Bitcoin may reach $1,500,000 by the end of 2030 delivering phenomenal returns to investors. Wood forecasted that BTC could touch $258,500 in a bear market, $682,000 in an average scenario, and $1.5 million in a bull market.
Also Read: BRICS: India Saves $7 Billion by Ditching U.S. Dollar For Oil Trade
Therefore, if you invest $1,000 today when Bitcoin is at $30130, how much money could you make if Cathie Wood's prediction of a $1.5 million price target turns out to be true? In this article, we will highlight the numbers on BTC's price forecast.
The Ark Invest founder purchased BTC at $250 a few years ago, with an investment of $100,000. The investment is now worth $12 million in July 2023. The same portfolio could balloon to $600 million if her prediction of $1.5 million BTC turns true. Read here to know more details about Wood's BTC investment for a better and more in-depth understanding.
Also Read: XRP Could Reach an All-time High of $9, Predicts Analyst
Bitcoin: If You Invest $1,000, How Much Could You Make If Cathie Wood's Prediction Comes True?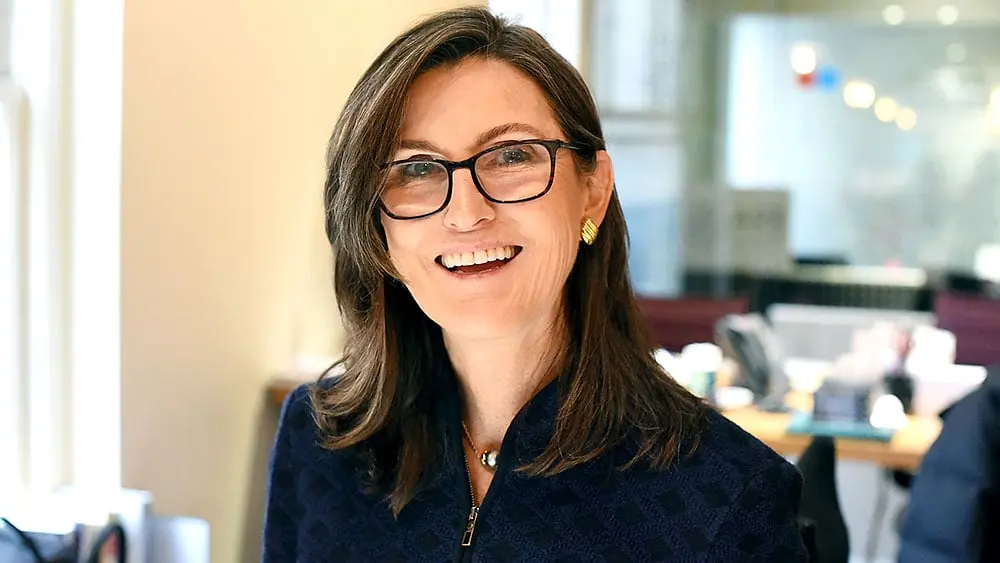 Bitcoin is currently trading at $31,130 and an investment of $1,000 today can fetch you 0.033 BTCs. If BTC skyrockets by rallying hard in the indices and reaches $1.5 million, the 1,000 could balloon to new highs.
Also Read: Bitcoin: AI Predicts BTC Price For July 31, 2023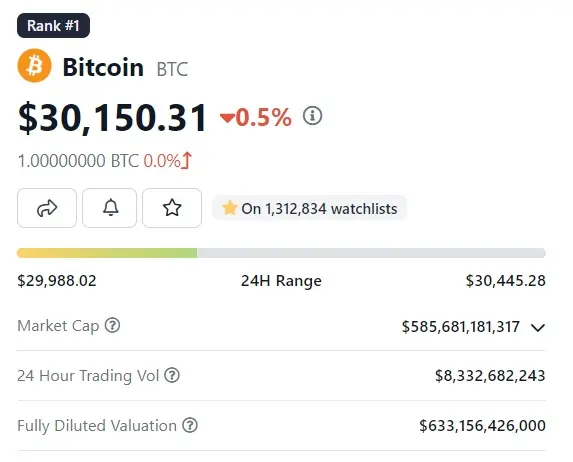 If Bitcoin hits $1.5 million, as predicted by Cathie Wood, the $1,000 investment made today could turn into $49,500. That's an uptick and return on investment (ROI) of about 4,850% from its current price.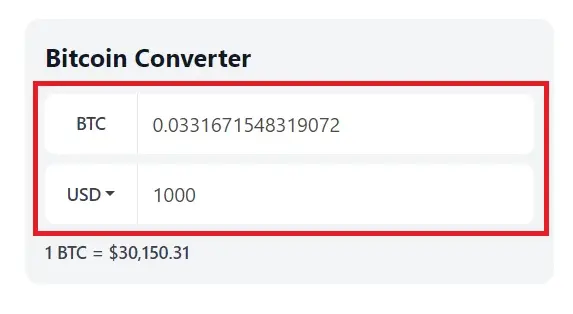 Also Read: GTA 6: The $1 Billion Worth Game's Release Date To Be Announced Soon?
Nonetheless, there is no guarantee that Bitcoin will climb above the $1.5 million mark by the end of the decade. The cryptocurrency markets are highly volatile and could dramatically swing both ways. At press time, BTC was trading at $31,130 and is down 0.6% in the 24-hours day trade. BTC is also down nearly 57% from its all-time high of $69,044, which it reached in November 2021.