Bitcoin touched the $30,000 mark for the first time this year in June and it is holding on strong to these levels. BTC is currently hovering around $30,800 and has kickstarted buying pressure from institutional investors. Read here to know how Blackrock's Bitcoin ETF is pushing BTC's price up in the charts. The longer BTC holds on to the $30,000 level, the more bullish sentiments it would attract in the indices.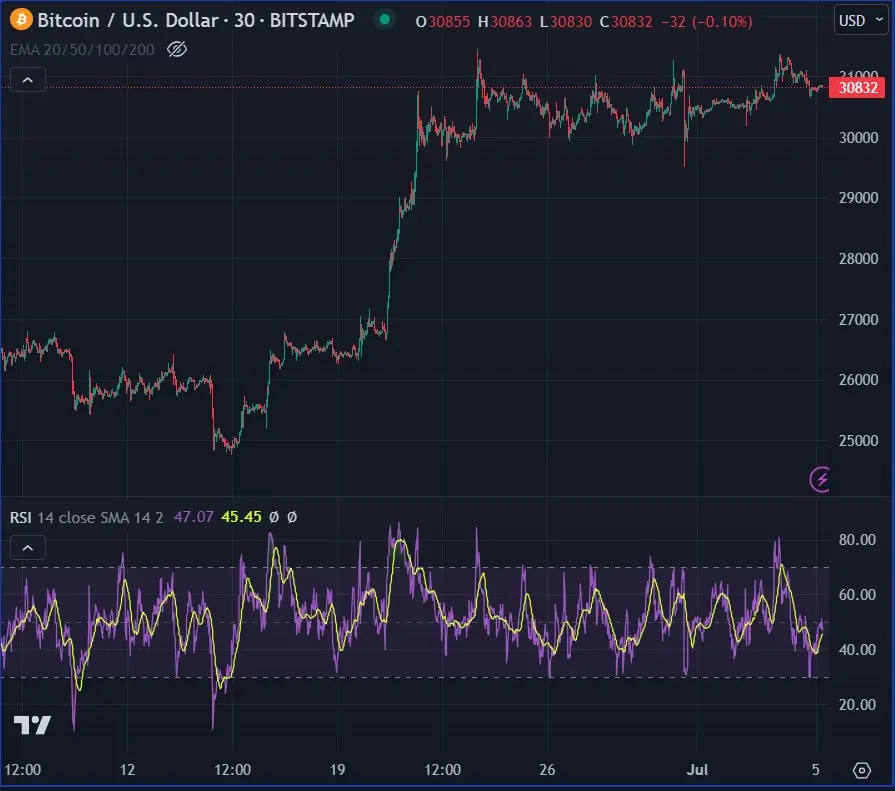 BTC has remained in the green for 17 days out of the last 30 days. Historically, Bitcoin has provided most of its profits in July, and 2023 could be no different. In this article, we will highlight what Bitcoin's price could be by the end of July 2023.
Also Read: Bitcoin's '75%' July Record is Getting Institutional, Retail Push
Bitcoin: What Could BTC's Price Be In July?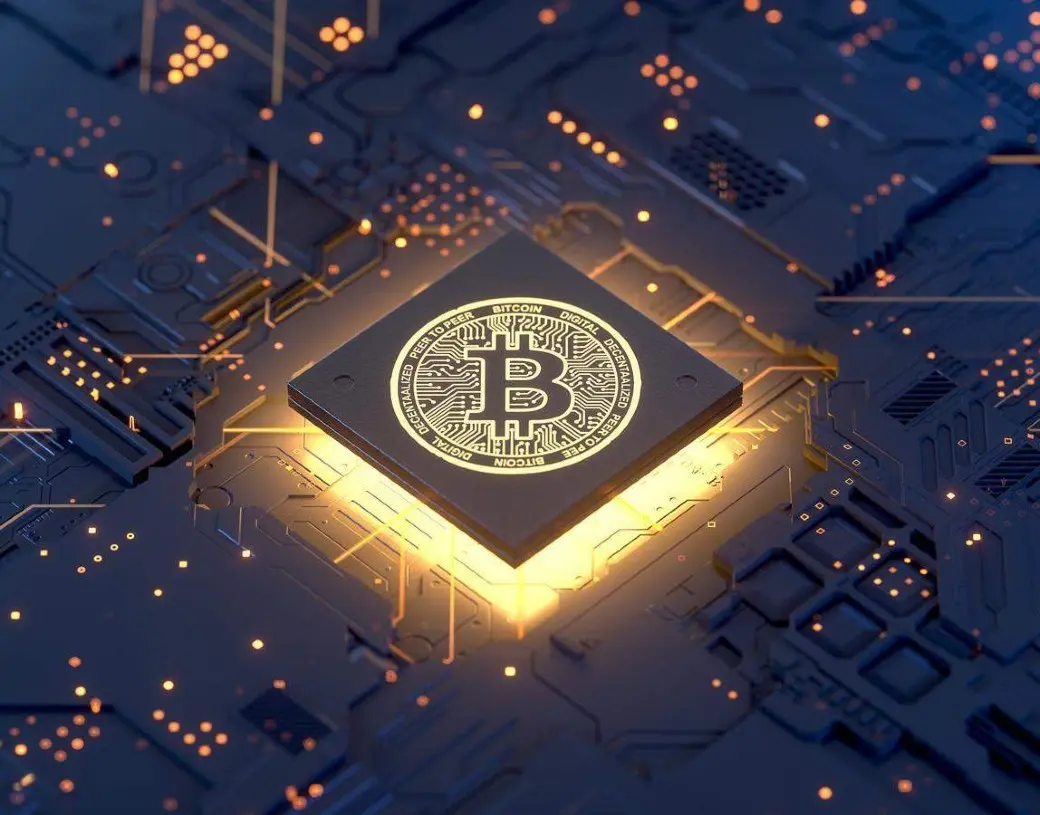 'PricePredictions' the leading on-chain metrics and forecasting firm has painted a bullish picture for Bitcoin in July. According to the price prediction, Bitcoin could touch a high of $33,329 on July 31, 2023. That's an uptick and a return on investment (ROI) of around 11% in the next four weeks. Therefore, investors have the opportunity to make profits with BTC this month, according to the PricePredictions forecast for July.
Also Read: BRICS: 130 Countries Move Towards CBDC Currency, US Dollar in Jeopardy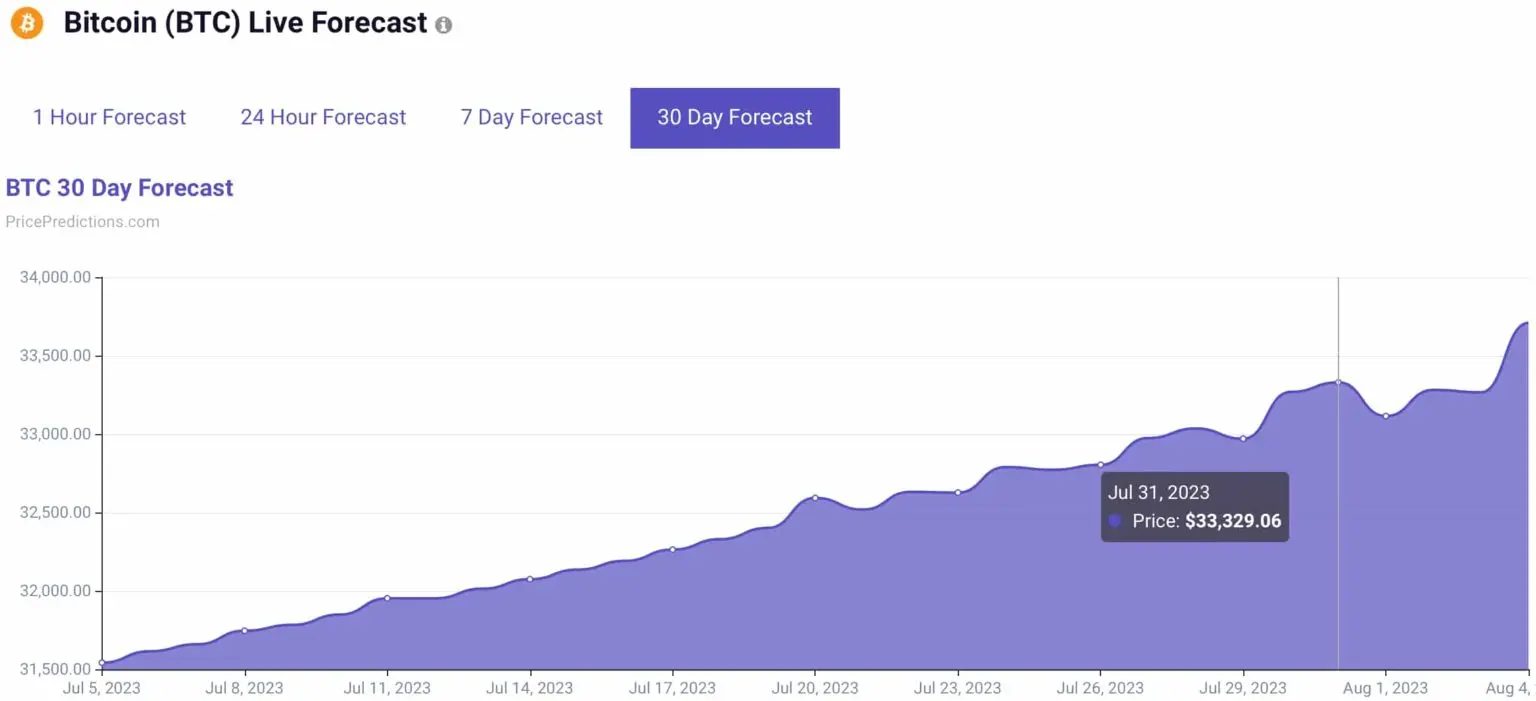 The estimate is based on technical indicators such as moving average convergence divergence (MACD), relative strength index (RSI), and Bollinger Bands (BB), among others.
If BTC heads north this month, the overall cryptocurrency markets could receive the much need boost in the arm. Leading altcoins could move in tandem with the king cryptocurrency and deliver decent profits to investors.
Also Read: 41 Countries Ready To Accept BRICS Currency a Month Before Summit
At press time, Bitcoin was trading at $30,855 and is down nearly 0.7% in the 24-hours day trade. However, BTC is down close to 56% from its all-time high of $69,044, which it reached in November 2021. The markets have not rallied since then and both 2022 and 2023 have been dampening to retail and institutional investors.