If the soon-to-be-released BRICS currency is considered a threat to the U.S. dollar, then the CBDC could be its death knell. Out of 195 countries in the world, 130 nations are moving towards building their Central Bank Digital Currency (CBDC). Therefore, 98% of the world is looking to launch their respective CBDC currency making it easier to settle cross-border transactions.
Also Read: 41 Countries Ready To Accept BRICS Currency a Month Before Summit
Among the 130 countries, a dozen nations have reached advanced phases and are moving towards launching their digital currency assets.
A total of 11 countries, including many Caribbean nations and Nigeria have already launched their CBDC pilot program. A report from the Washington D.C.-based think tank Atlantic Council shows that only 35 countries considered CBDC in 2020. The dramatic rise is putting the U.S. dollar in jeopardy as countries could end reliance on the greenback and consider CBDCs.
Also Read: 8 Financial Sectors To Be Affected if BRICS Launch New Currency
The U.S. Dollar Faces Pressure From BRICS Currency & CBDC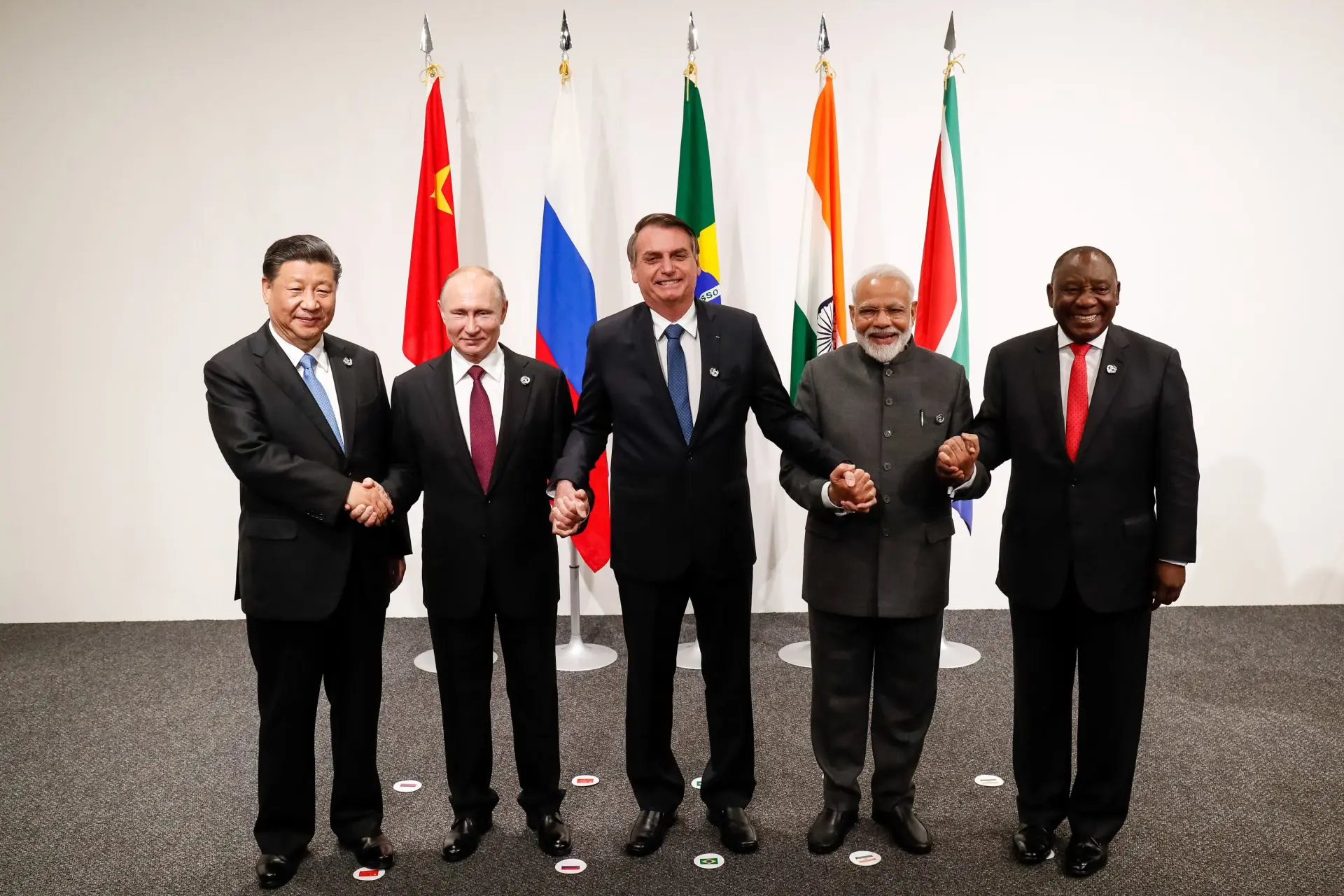 The BRICS alliance is looking to challenge the U.S. dollar's global reserve status by launching a new currency for cross-border transactions. The next summit will be held in South Africa in August and the bloc will decide the formation of a currency.
Also Read: 5 New Countries To Join BRICS Alliance in August
If the BRICS currency strengthens itself in the global markets, more countries could flock toward it for international trade deals. Also, if the BRICS currency gains support in the markets, the U.S. dollar could be on the path of decline.
Therefore, both the yet-to-be-launched BRICS currency and the CBDC digital assets could pose a threat to the U.S. dollar. The greenback stands at a pivotal point in time where its prospects remain on the razor's edge for survival.
Also Read: BRICS: India Might Back Out From Launching The New Currency
Close to three dozen countries are looking at alternative currencies for trade and end reliance on the U.S. dollar. Read here to know what could happen to the U.S. dollar if BRICS and CBDC currency is launched.