The cryptocurrency markets bounced back strongly in 2023 as leading coins reached their new yearly highs. The markets remain bullish and investor sentiments seem to have made a comeback this year after a dull 2022. Cardano's native token ADA is attracting heavy whale purchases and transactions of more than $100,000 have skyrocketed. A similar whale entry into ADA occurred in June 2022 making ADA rally 36% before retracing in price.
Also Read: Vechain: When Will VET Breach Its All-time High of $0.28?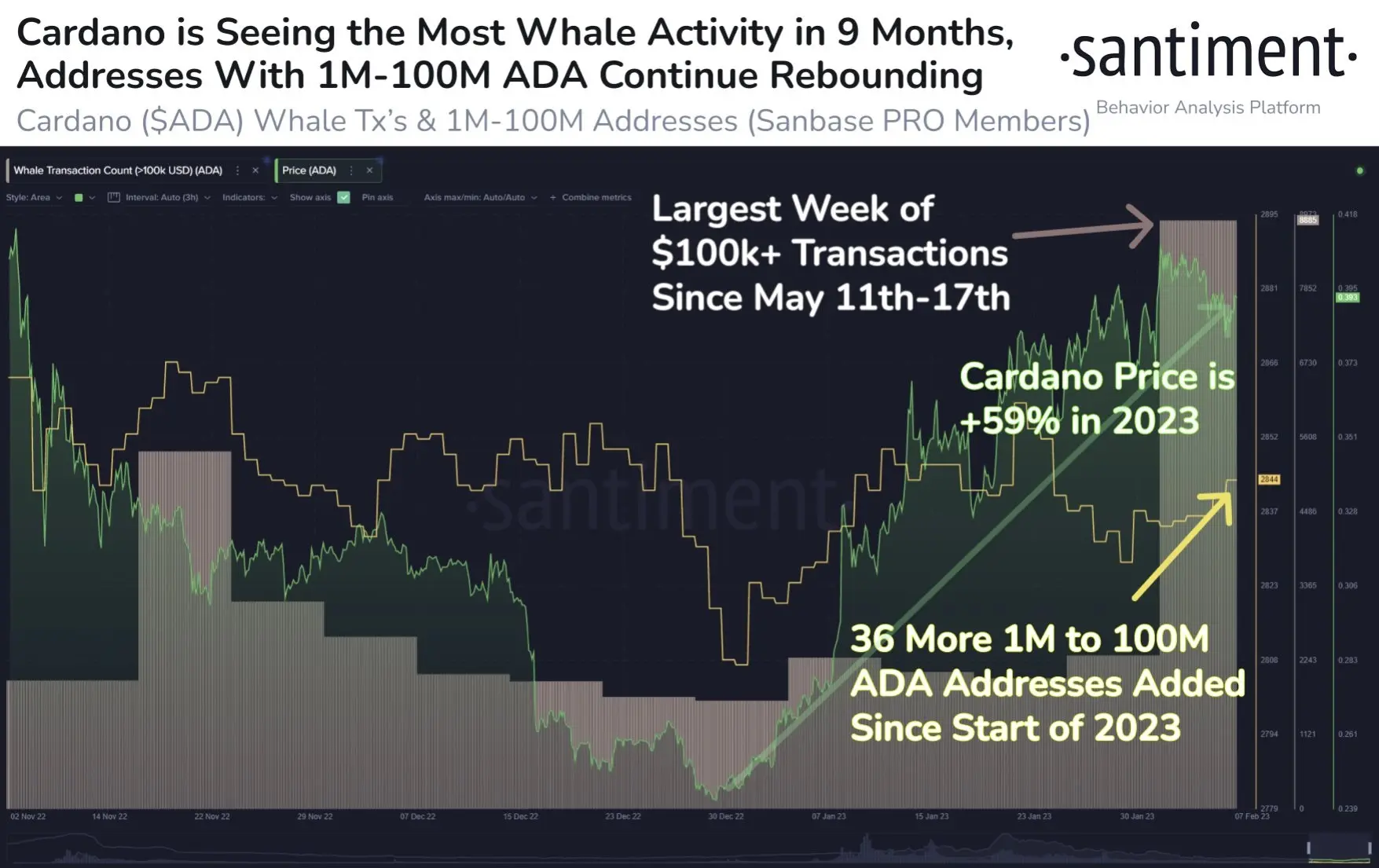 "Cardano whale numbers have risen in 2023, and large transactions have notably broken out. The last time there were this many $100k+ $ADA transactions was in May, & its price jumped +36% from the beginning of that week until its local top in early June," tweeted Santiment.
The increase in whale transactions is certainly a positive sign as the rich list believes in its prospects. The more whales take entry position, the better the chances for it to scale up in the indices.
Also Read: Dogecoin: Investors Predict DOGE Price for Feb 28, 2023
Cardano: Will ADA Price Spike 36%?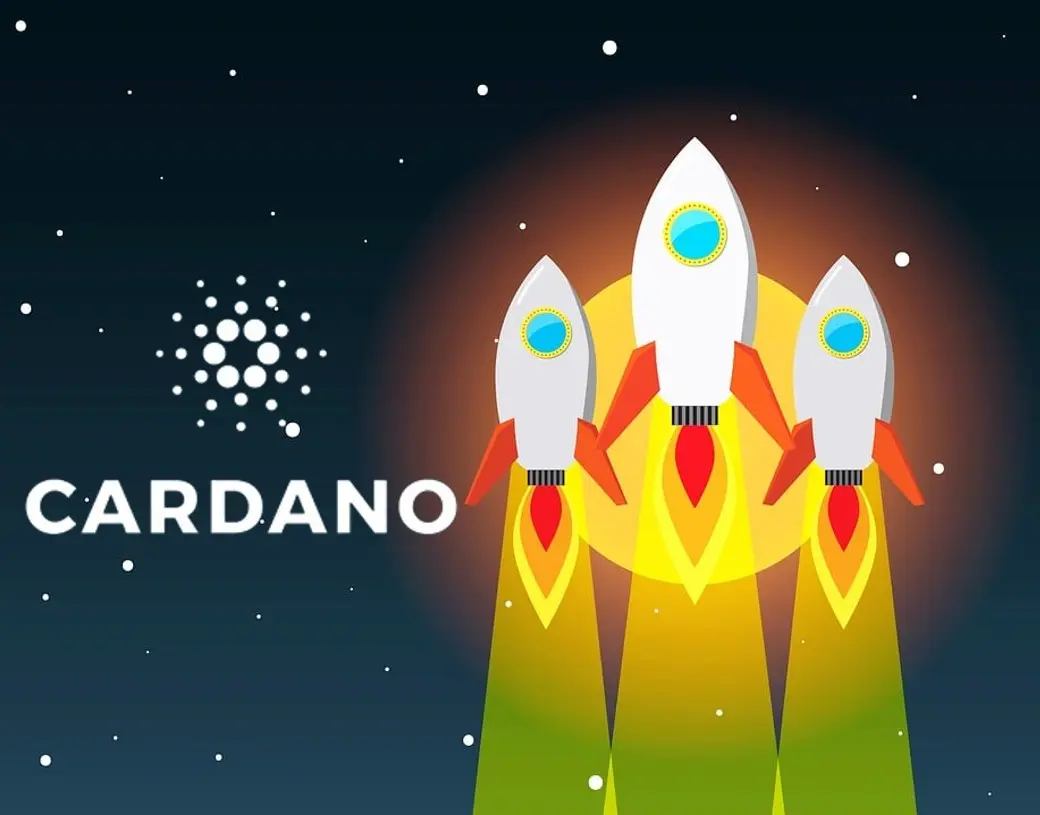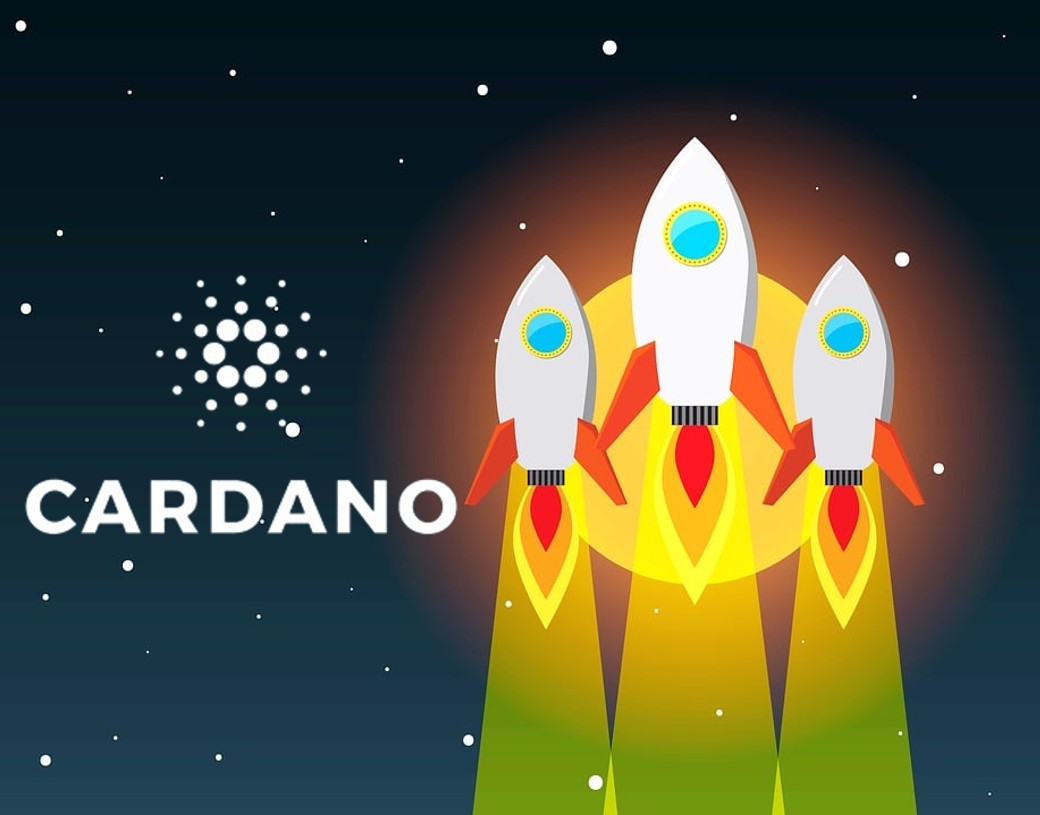 ADA is currently hovering around the $0.39 mark and is looking to break its resistance levels of $0.40. The cryptocurrency has repeatedly faced challenges around these levels since November making it difficult to climb above the $0.40 zone.
In 2023, ADA has already rallied nearly 36% in the indices reaching from $0.24 to $0.40. The cryptocurrency has to repeat this feat yet again in the coming months to reach $0.54 levels. Nonetheless, if the markets maintain the current momentum, ADA could see a breakthrough in price.
Also Read: Whales Aggressively Purchase Shiba Inu: Accumulated 9T Tokens in February 2023
At press time, ADA was trading at $0.39 and is up 2.2% in the 24-hour day trade. However, ADA is down 87.1% from its all-time high of $3.09 which it reached in September 2021.