Dogecoin is attracting bullish sentiments this year as it's up nearly 30% since the start of January. The leading meme-coin is hovering around the $0.09 mark for more than a week looking to break the $0.1 barrier. DOGE is facing heavy resistance at these levels and its price is consolidating. However, investors believe that DOGE might not spike in price this month, indicating that it could dip in the coming weeks.
Also Read: Will You Buy Shiba Inu or Ethereum if You Had $1,000? See What Holders Say
Investors Predict Dogecoin Price For February 28, 2023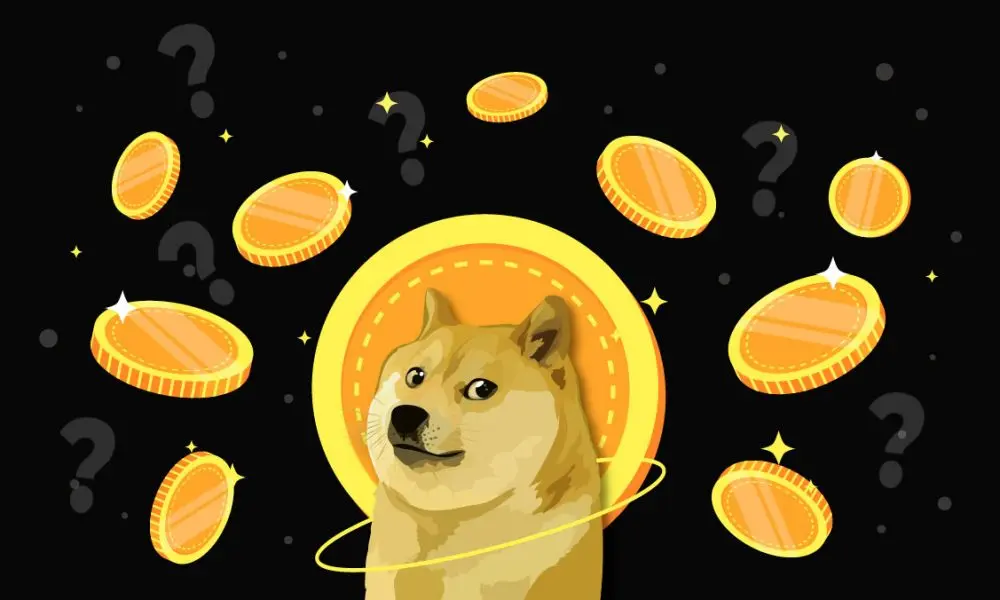 Community sentiment plays a major role in setting the landscape for a price rally. Dogecoin solely revolves around its community sentiments with a dash of hype, memes, and trending news.
The Dogecoin community predicts that the meme currency might not go above the $0.1 mark this month. The community collectively predicted on CoinMarketCap that DOGE could head south and reach $0.08806 on Feb. 28, 2023.
Also Read: Shiba Inu: 2 Investors Make $9 Million With $7,900 Investment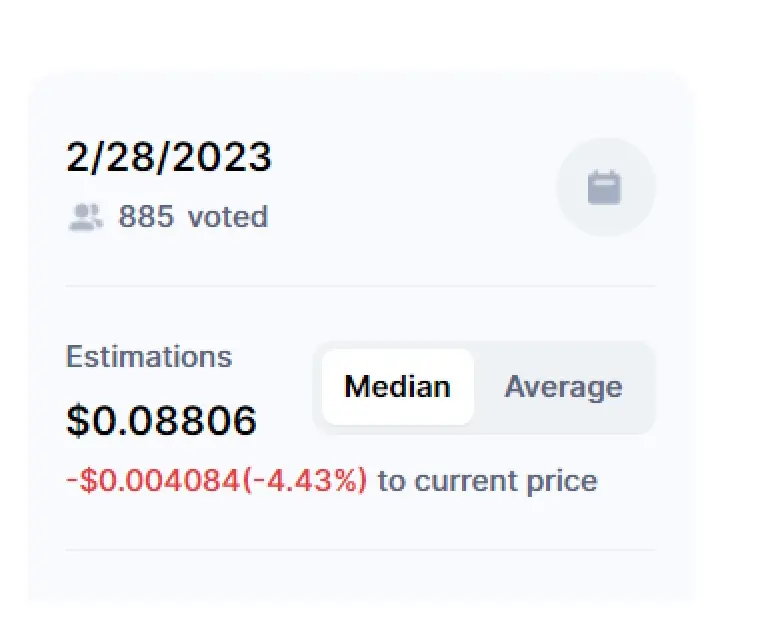 DOGE is trading at $0.09216 and a fall to $0.08806 means that the meme-currency will slip 4.43% from its present value.
The community believes that the meme-coin's hype is fizzling out and is unable to reach its peak fame in 2021. DOGE basked in the limelight in 2021 and remained to be the talk of the town the whole year. It attracted millions of new and first-time investors into its fold making it to be a larger-than-life figurine.
The only saving grace for DOGE could be when Tesla CEO Elon Musk launches the DOGE-1 SpaceX satellite. However, a tentative launch date is yet to be confirmed. You can read more details about the DOGE to space development here.
Also Read: Shiba Inu: Shibarium Launch 'Rapidly Moving Closer', Says Unification's New Blog
At press time, Dogecoin was trading at $0.09 and is up 1.4% in the 24-hour day trade. It However, is down 87.4% from its all-time high of $0.73 which it reached in May 2021.