The entire community was getting ready for the highly anticipated launch of Shibarium. Numerous investors were injecting funds into Shiba Inu [SHIB] and its offspring, BONE with expectations of significant gains after the introduction of the layer-2 solution. Amidst this, one prominent investor made an unexpected move.
As per data from blockchain sleuth Lookonchain, a whale reportedly sold all its SHIB, BONE token holdings. Subsequently, the investor procured 1.07 trillion PEPE, with an estimated value of $1.28 million. Transaction records detail that the investor sold their entire stash of 979,469 BONE tokens for 787 ETH. This was equivalent to $1.44 million at a rate of $1.47 within the last three days. Following this, they transferred all 143 billion SHIB tokens to Binance after Shibarium ceased generating blocks. This was worth approximately $1.32 million.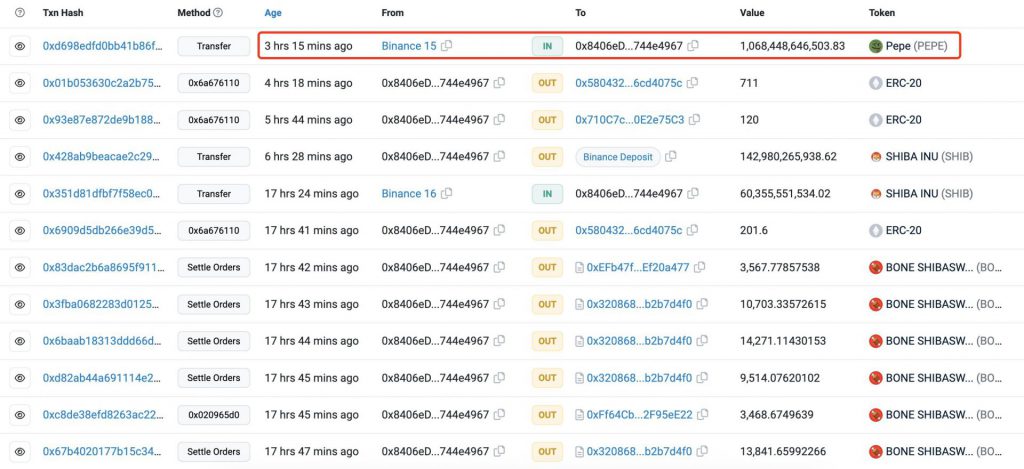 After the introduction of Shibarium, multiple reports emerged detailing problems with token bridging. Users encountered difficulties when attempting to bridge tokens onto the Shibarium platform. Furthermore, there were instances of users being restricted from posting messages on a Discord community forum. This was shortly after the initial reports concerning these problems surfaced.
Consequently, there was speculation that the actions taken by the whale, which involved selling BONE for Ethereum and depositing SHIB onto Binance due to Shibarium's technical glitches, might also reflect the whale's reaction to the current market trends.
However, this strategic decision by the whale undeniably allowed them to evade potential losses. At press time, Shiba Inu experienced a decline of 8.22% in its daily value, trading at $0.000009087. On the other hand, BONE has seen a more substantial drop of 17.87% over the course of the day, with its price reaching a low of $1.26.
Also Read: Shiba Inu's BONE Sheds 20% Amidst Shibarium Launch
Where is Shiba Inu headed?
The recent decline had a significant impact on numerous individuals, leaving them uncertain about the asset's trajectory. This uncertainty further arose as the asset's correlation with most other assets shifted into negative territory. Although it maintained a positive correlation with Dogecoin [DOGE] and Uniswap [UNI], this correlation is notably weaker than before. Consequently, SHIB appears to be detaching itself and charting a distinct course.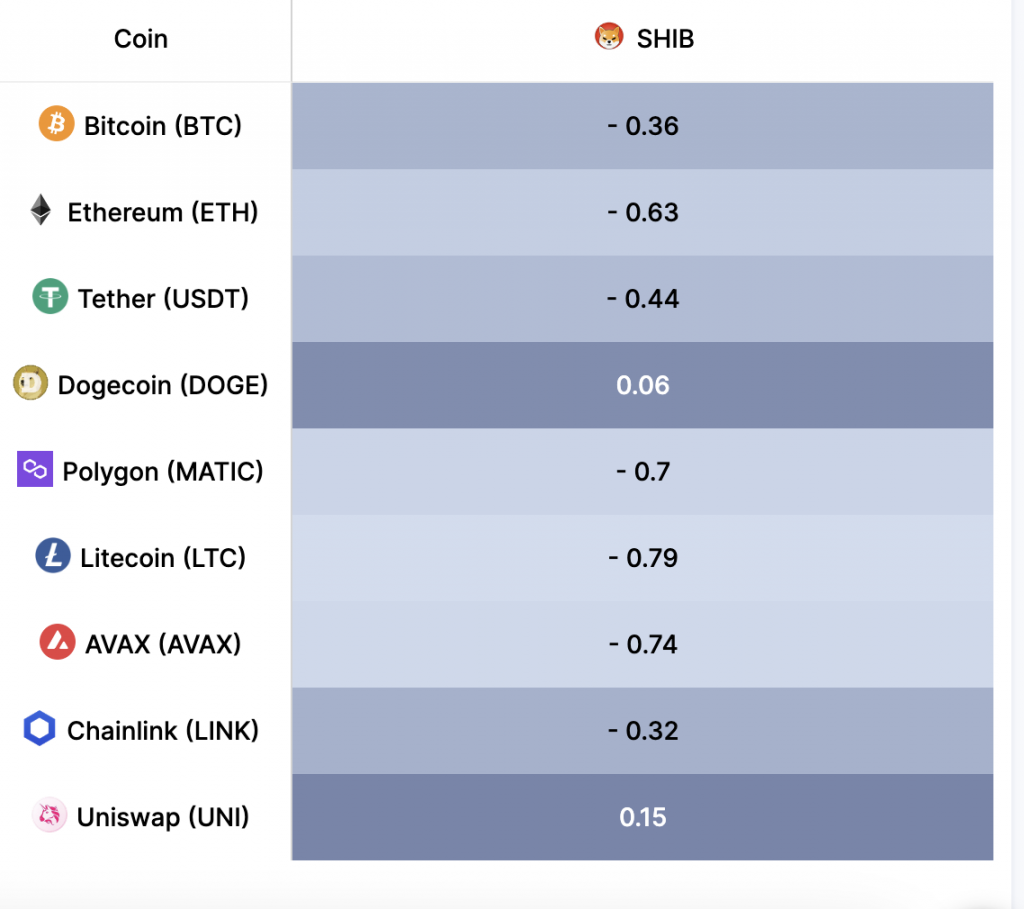 Confidence among traders within the SHIB ecosystem was notably lacking. Coinglass's 24-hour SHIB Long/Short Ratio indicated that the percentage of short positions had surpassed that of long positions. Amidst heightened volatility in the SHIB market, the outlook for the meme coin appeared rather dim.
Also Read: Shiba Inu: SHIB Expected To Rise 45%, Predicts Analyst