Binance Coin (BNB) is hovering around the $300 mark in mid-February and is heavily facing resistance around the levels. BNB fell from $335 this week after Paxos was ordered to stop issuing Binance USD stablecoin (BUSD). Paxos is being probed by regulators in New York as the Securities and Exchange Commission (SEC) is planning to sue the firm for the issuance of BUSD. Since then, BNB is on shaky grounds as whales dumped the token before the conditions worsen. Now that BNB is at $300, when could it eventually reach $1,000 amid all the turmoil? Let's find out!
Also Read: Shiba Inu: These Bullish Factors Could Take SHIB to $1, Says Bone's Twitter Handle
When Will Binance Coin (BNB) Reach $1,000?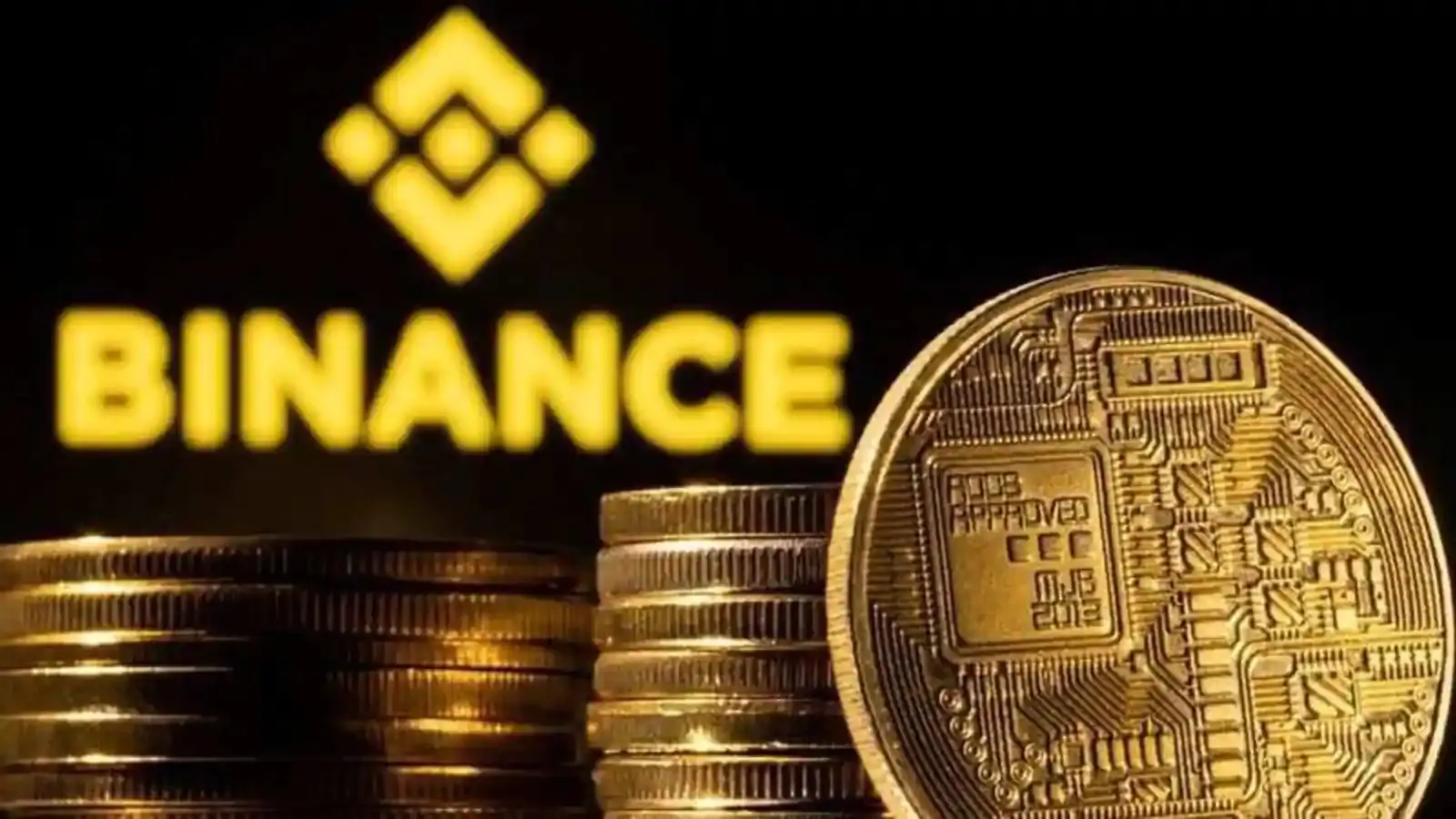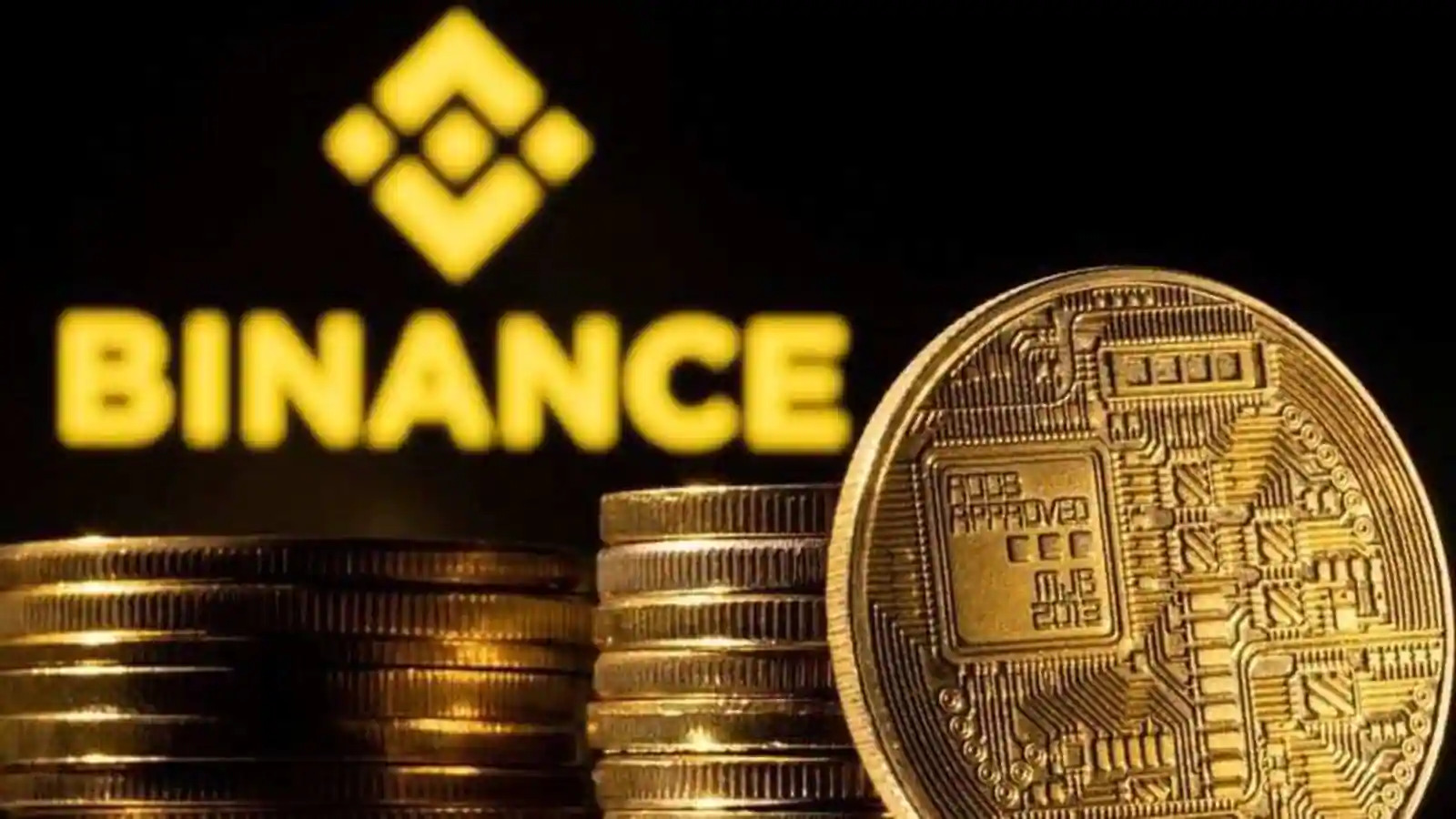 Binance is the most trusted platform in the cryptocurrency sphere and leads the markets by being among the best. Its native token BNB has faced several hurdles but managed to remain steady in the indices despite several ups and downs. While BNB is at $300 now, when could it reach $1,000? That's an upside of nearly 350% from its current levels.
Finder's panel, with the expertise of nearly 58 cryptocurrency experts predicts when BNB could reach the $1,000 mark. According to the Finder's panel BNB could more than double in price and reach $781 in 2025. That's an uptick of nearly 157% from its current levels in two years.
Also Read: VeChain: Is VET a Low Risk & High Potential Cryptocurrency?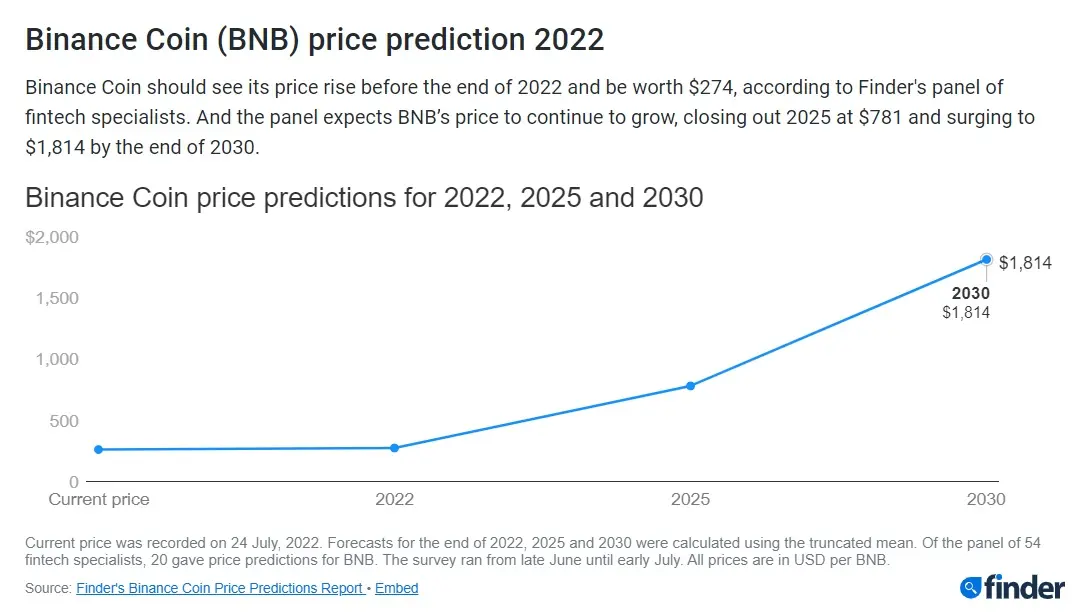 However, the panel of experts also predicted that Binance Coin Could could touch the $1,000 mark by the end of the decade in 2030. According to the panel, BNB could be priced at $1,814 in 2023, which is a 600% rise from today's levels.
Also Read: Baby Doge Coin Burn Portal Goes Live: Is $0.01 Going To Be a Reality?
"Since the BNB chain ecosystem continues to grow, the price may reach as high as 2030. BNB Chain also plans to support a layer 2 chain within the network, which can be helpful in the future as they may suffer the same gas fees issues as Ethereum," Joseph Raczynski, a technologist, and futurist at Thomson Reuters in the Finder's panel.
At press time, Binance Coin was trading at $298 and is up 1.6% in the 24-hour day trade. BNB is down 56.57% from its all-time high of $686, which it reached in May 2021.